The 2020 Land Rover Defender is set to hit Aussie shores in June 2020 and in true JLR fashion, there are plenty of options to choose from.
Starting at a price point of just under $70,000 (before on-road costs), the new Defender tops out with a price-tag of $135,000.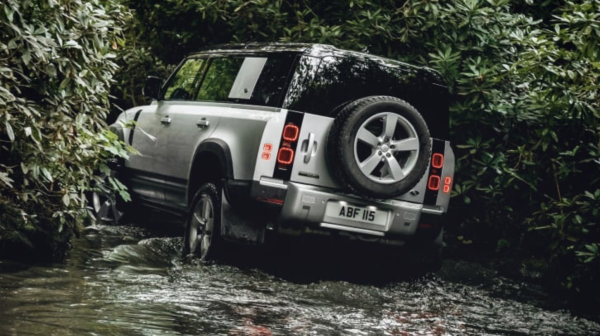 The fully revamped 4×4 caused quite a stir when it was revealed last month, which was expected given how long the original Defender remained in the range largely unchanged.
---
---
Despite polarising the motoring community, the new Defender's impressive line-up of technology and engine variants offer something for new entrants into the brand and purists alike.
At $69,990 before on-road costs, the four-door Defender 110 D200's power is generated from a 2.0-litre four-cylinder turbo-diesel engine.
Moving through the ranks, if you want this same base model Defender with a bit more grunt, the D240 will get the job done for $74,900.
Stepping up from the entry-level offering is the Defender S, which offers only the D240 and P400 engine options at $83,800 and $95,700 respectively before on-roads.
The Defender SE, which essentially just sports a tad more luxury and tech over the S, offers the same with the D240 coming in at $91,300 and the P400 for $103,100.
For the fully kitted out HSE, you're looking at a sizeable $112,900 and only the P400 engine as an option – but if you're dropping more than a hundred grand on a Defender, you may as well get the grunt to match.
Aside from the First Edition (which will only run for the model's first production year and is priced at $102,500), it's the hardcore Defender X that we can only see the real Land Rover purists buying. Priced at $137,100 before on-road costs, it'll be exclusively offered with an inline-six P400 engine, as well as a bunch of top-of-the-range kit.
---
---
For more information visit landrover.com.au
RELATED: Battle-Tested Land Rover Defender 2020 Teased In New Images
RELATED: Watch A Land Rover Get Shot By A Tank In Super Slow Motion