Consistency is the key to a successful product. In Jaguar Land Rover terms, this is known as their "brand promise."
I've never heard that phrase quoted so much in a 12-hour period than I did on the national launch of the next-generation 2020 Range Rover Evoque. And with good reason, I was quickly reminded, as the baby of the celebrated Range Rover bloodline took us from its stereotypical suburban home to the roots of its rough heritage and back, all in a day's work.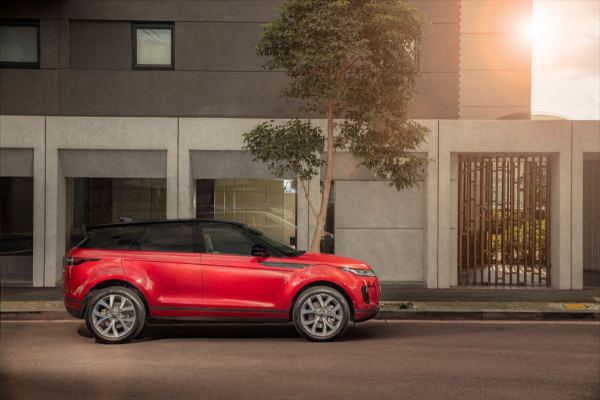 Refreshing, sure, but not as surprising the second time around. Two years ago on the national launch of the Range Rover Velar, I was taught a brutal truth, one which filters down through every model, harking back to this almost-sacred "brand promise". JLR can put its money where its mouth is, no matter how slick or sexy its vehicles might seem parked outside a cafe in Sydney's Double Bay.
---
---
There is now twice the number of competitors in the Evoque's market segment since it launched in 2011, yet still, not a single one of them would be confident of anything gnarlier than a gravel driveway at the Sydney Polo Club.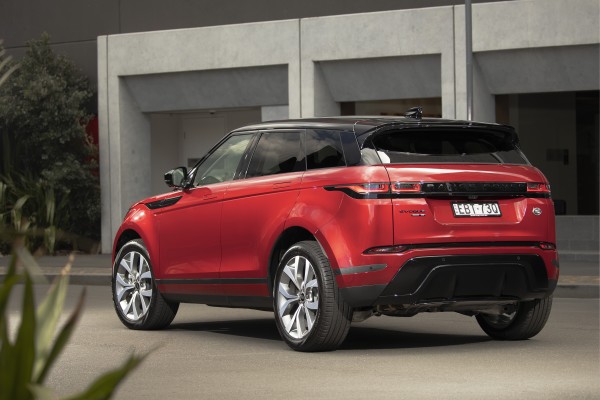 Style and luxury can be acquired from as little as $62,670 up to $94,290 for baseline specs of the various 2020 Range Rover Evoque variants, but you'll never catch any other luxury baby SUVs charging a river in the Aussie bush, I can assure you that much.
That being said, it would be naive to dive into the Evoque's admirable off-road prowess and gloss over its fancy new selling points, after all, that's what 98% of you will be buying one for.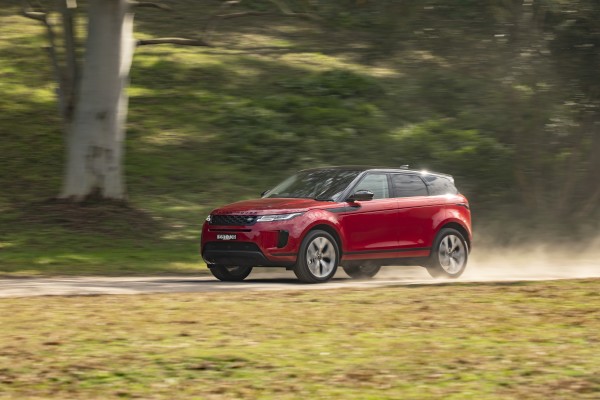 Despite seven different trim levels and all the juicy box-ticking you can think of, one can't deny the new Evoque's dramatically increased sex appeal compared to that of the outgoing model, combining the best of a Discovery's front end with the spaceship-like rear of a Velar.
Flush door handles protrude on request and a total reduction of 42% in panel gaps tighten the overall coupe-like silhouette, while somehow still offering more headroom and legroom than the previous version. You'll also be stoked to hear that the increase in boot space means you can now fit a set of golf clubs in the back, perfect for when you need to pack the Taylormade M5 in for a weekend with the fellas.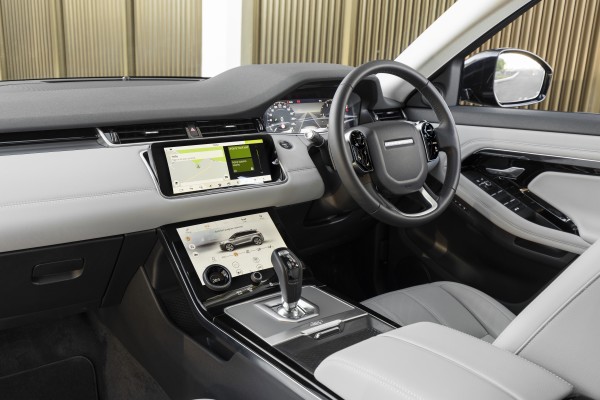 Interestingly, the sporty 'R-Dynamic' add-on package wasn't pushed as hard at the Evoque launch as it was with the Velar, though at the minimum, one should at least consider the 'Black Pack' as a no-brainer to achieving an overall beefier look. The black 21-inch 5-spoke wheels and the privacy glass options are also worth a nod, as is the airy panoramic roof, which has forever been a favourite of mine in all JLR products.
The six engine options of varying outputs aren't much to talk about in themselves, though JLR's debut of the 'Mild Hybrid Electric Vehicle' engine in the Evoque is an intriguing milestone for the future of electric-assisted powertrains. I found the 221kW P300 all-wheel-drive surprisingly punchy off the line, aggressively zipping through the streets of Eastern Sydney thanks to the MHEV's energy-capture technology allowing for improved vehicle response and acceleration. I can confidently say that the scene has been set for the introduction of an incoming plug-in hybrid capability in about a year's time.
---
---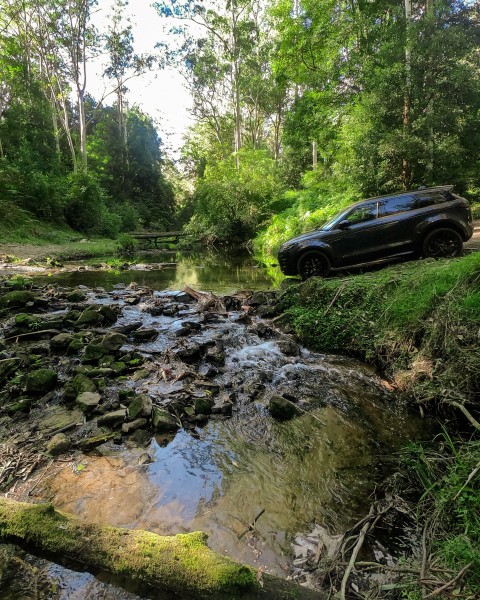 But it's that elusive "brand promise" I spoke of that pulled you into this article, and it's the brand promise that's going to blow your socks off.
Despite being the most prejudiced car from JLR in recent memory, the Range Rover Evoque brand still bleeds the iconic Land Rover DNA that had us tackling trails with the confidence of a Defender. The shorter wheelbase and All-Terrain Progress technology made it a treat to navigate through the off-road course in NSW's Glenworth Valley, and it wouldn't have been a JLR launch event without rushing the odd river of two, either.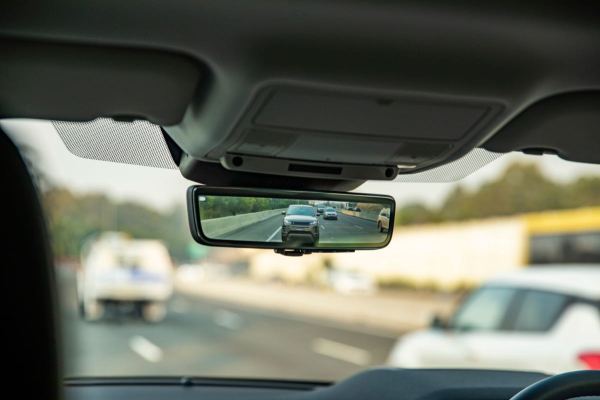 I was astounded by the digital rear-view mirror until I got distracted by the infinitely more incredible 'clear sight ground view camera', which essentially allows you to see through the bonnet of the car to whatever might be under your wheels – be it a treacherous tree root or your kid's razor scooter in the family garage. You can check out these features in the video below.
Range Rovers will forever turn heads for their alluring aesthetics and spaceship-like seductiveness. Their road presence is a bold one, regardless of which badge in the family you fall for, and one that will never waiver despite the expansion of one's choices in the market.
Once you buy into the brand, however, you subscribe to an unspoken rule. Regardless of how many Sunday brunches you attend or Hunter Valley wineries you visit, the Range Rover Evoque will be smugly waiting next to its competitors in the carpark, knowing full well it can get rough and ready when you are.
RELATED: Range Rover Velar Review