After a twenty-five year hiatus, the Ford Bronco has made its spectacular return. Striking a tasteful balance between first-gen nostalgia and modern design, the iconic off-roader will appear in a three-variant lineup:
Two-door – the closest relative to previous Broncos
Four-door – a fresher take on the classic Bronco (positioned to be a direct rival to the Jeep Wrangler)
Sport – a more agile model which has been described as an "accessible weekend adventure machine" (less off-road drive capabilities, less horsepower, low-speed all-terrain cruise control)
Available in either seven-speed manual or ten-speed automatic transmission, the standard engine is a 2.3-litre four-cylinder turbocharged EcoBoost – capable of generating 270 horsepower and 420.3 Nm of torque. Those looking for a little extra juice can opt for the 2.7-litre twin-turbocharged EcoBoost V6, which is capable of generating 310 horsepower and 542.3 Nm of torque.
In terms of operating from pavement to peak, you can rest easy knowing the 2021 Ford Bronco is the real deal with 294mm of ground clearance and 35-inch tyres straight from the factory across all grades. You'll also cop Bilstein off-road dampeners and an impressive hydraulically-powered disconnecting swaybar.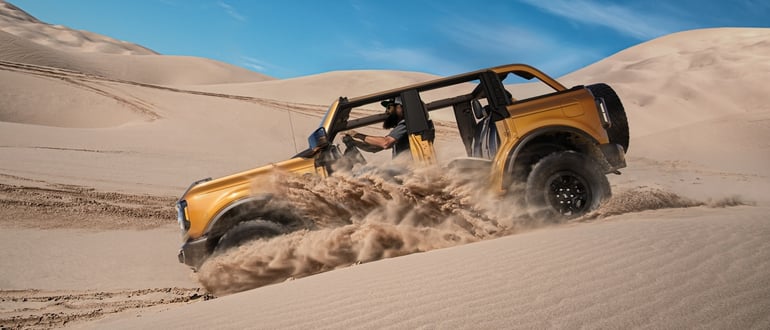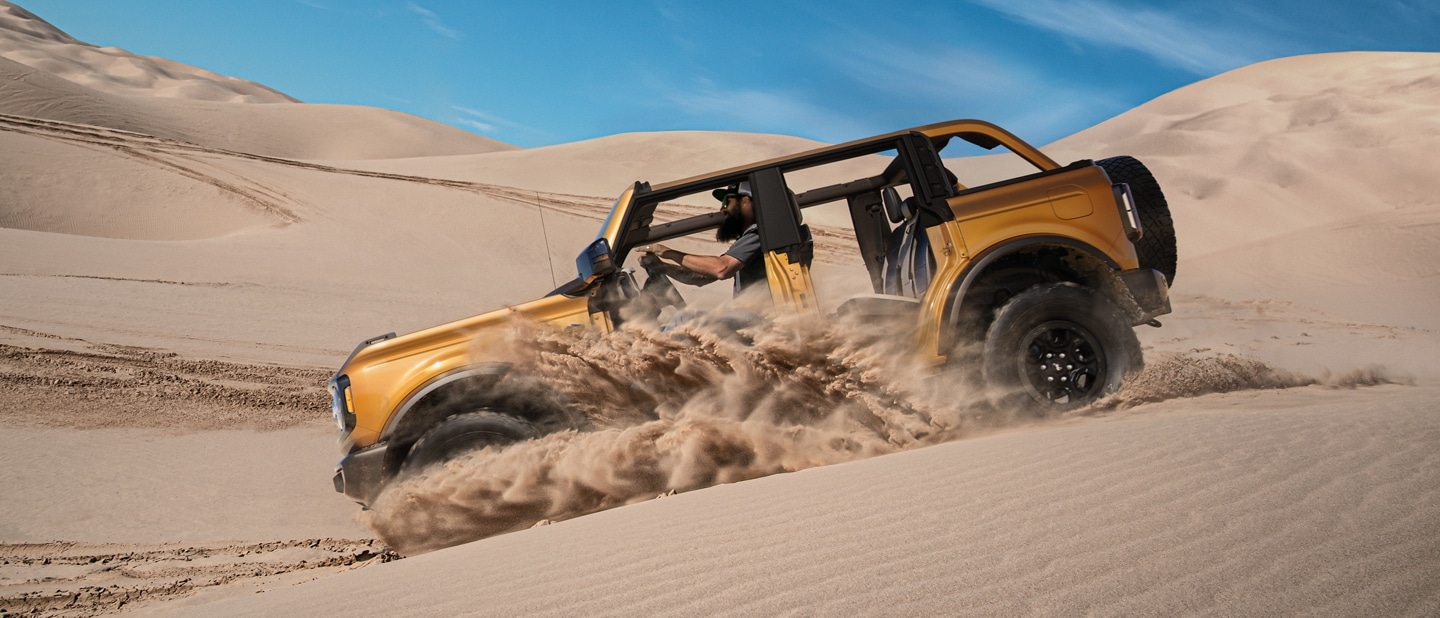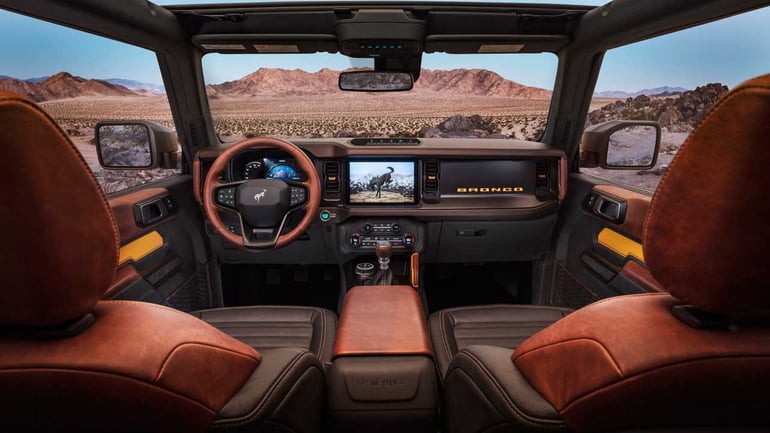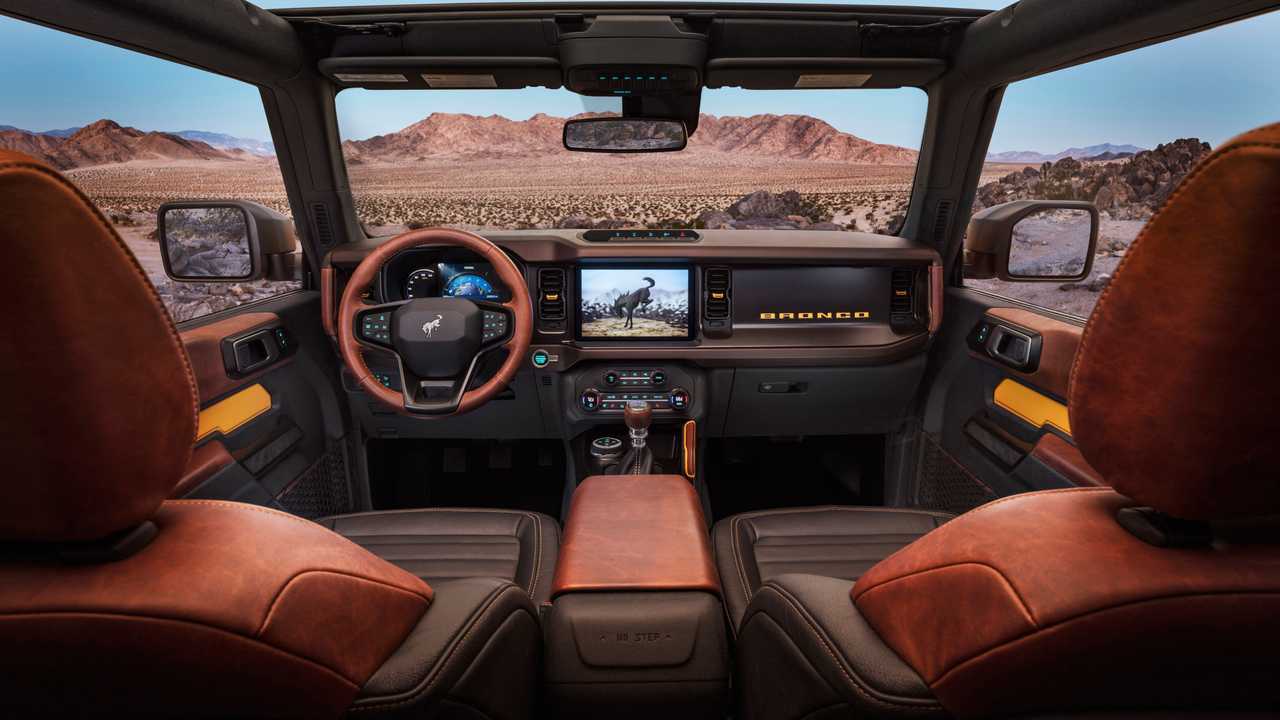 As for the interior, this new Bronco will showcase the finest off-roading tech the 21st century has to offer. With a 12-inch infotainment screen specifically geared for navigation – i.e. maps and drive data display, onboard trail camera display, recording functions – there's even a terrain management system known as GOAT ("Go Over Any Terrain") which allows drivers to tweak aspects of performance on the go.
Onto the matter of the body and, well… what is there to say which can't be firmly communicated by a picture alone? It's gorgeously retro yet very much of this era. Tough right down to the touch. And just like the Wrangler, both the roof and doors can be taken off quite easily for those top-down adventures.
The 2021 Ford Bronco will start at US$29,995. Unfortunately, Ford have been silent on the mater of this new Bronco coming to Australia. We'll keep you updated if we're lucky enough to receive the news.
Find out more over at ford.com.