We've come across some extremely aggressive and incredibly decked-out vehicles in our time here at Boss Hunting, but we'll have to admit we've never seen anything quite as excessive as this Executive Protection Cadillac Escalade.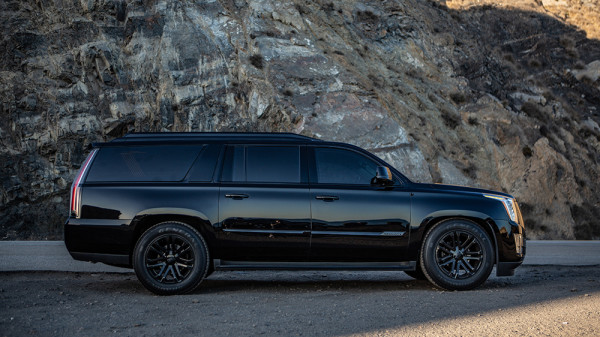 Wyoming-based outfitter AddArmor has inconspicuously certified the standard Escalade platform for post-apocalyptic action. European B6-level armour replaces the glass windows backed by antiballistic carbon composite panels in the doors as opposed to conventional steel plates. 360-degree night vision cameras keep occupants fully aware of their surroundings at all times as do the mine and explosive detection systems underneath the vehicle.
The monster truck isn't all defensive, however, boasting some fairly heavy-hitting offensive gadgets that could more than adequately protect foreign dignitaries or border-crossing drug lords alike. Gun ports are hidden behind the door frame panels and electrified handles can be activated to deter would-be intruders. If they're persistent enough, attackers will be met with a cloud of pepper spray as well as a very intrusive sound cannon that'll send out high-pitched waves to disorientate the bad guys.
---
---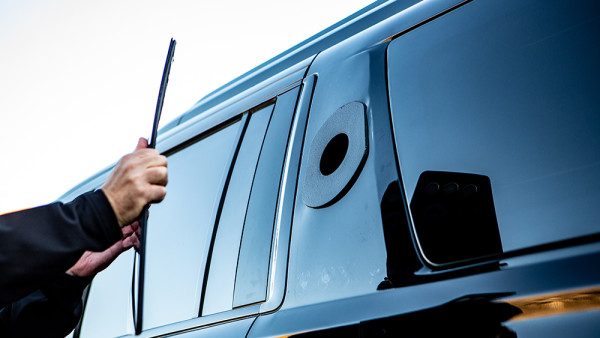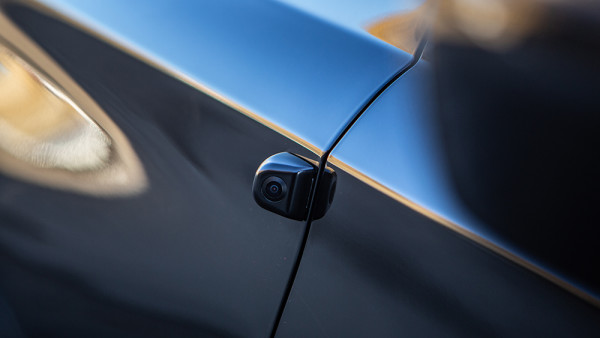 If this car wasn't illegal enough already, the hidden police lights are sure to send you to the slammer if you got caught playing bad cop behind the wheel of the Cadillac Escalade. Your last resort might have to be the antijamming satellite setup to save the day.
The custom creations are made to order for $350,000 USD and will take longer than half a year to complete, which is probably fair given the interior is as outrageous as the gadgets protecting it.