So you wanna be hardcore? With your hat to the back, talkin' 'bout the gats in your raps. But I can't feel that hardcore appeal, that you're screaming… unless you're riding around in Al Capone's 1928 Cadillac Sedan. Which is now officially available for purchase.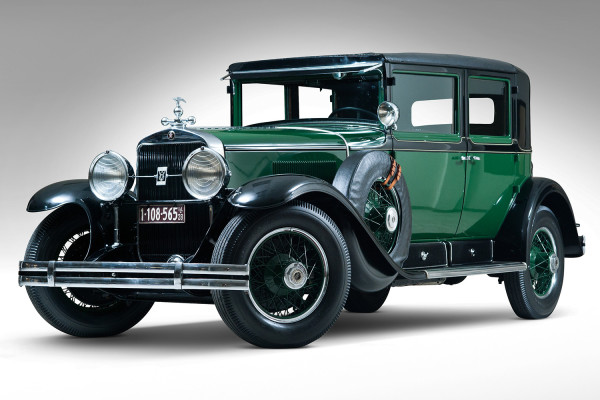 Live up to the "original gangster" ethos in the oft thrown label of OG. And bring it back from being a term diluted by wannabes with the town car that once belonged one of history's most notorious criminals – Al "Scarface" Capone.
Capone rose to prominence during the Prohibition era, becoming the head honcho of organised crime syndicate, the Chicago Outfit. He paved a bloody legacy with prolific exploits involving daylight massacres, as well as your less violent crimes of bootlegging. Though there was probably a few threats of violence to get the wheel moving at times where hands could not be greased. Just a suspicion of mine.
Soon earning the title of "Public Enemy No. 1", Capone naturally required some mobile protection, i.e. a bulletproof whip to avoid getting Sonny Corleone'd by rivals and law enforcement alike. Incidentally, this would become the very first armoured car in history.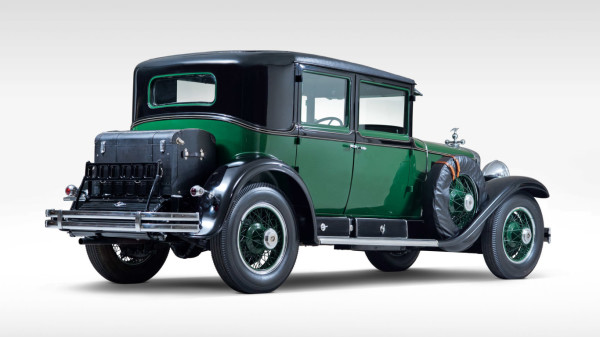 The Cadillac holds an L-Head V-8 engine, four-speed manual transmission, four-wheel mechanical drum brakes, offers a rear-wheel drive, and has just 1,111 miles on the odometer.
The vehicle was originally taken to the father of Richard "Cappy" Capstran for autobody conversion. When Capstran's father told Capone he didn't do "that kind of work", he was told that "he did as of that moment". Can't really argue with that…
As a result, the Cadillac was modified in the Capstran auto shop with "… asbestos-wrapped steel plates…" being installed all over the exterior. The younger Capstran even recalls seeing bullets lodged within the body of the car during the testing phase. So at the very least, you know it actually works.
Al Capone's 1928 Cadillac Sedan (Bulletproof Edition) is in complete working condition with a current price of US$1,000,000. A US$20,000 deposit is required before opening final price negotiations.
Find out more at celebritycars.com.
RELATED: Jay Leno's Rolls-Royce Merlin Has A V-12 WWII Spitfire Engine Under The Hood.