Perhaps one of the most iconic cars in history, the 1964 Aston Martin DB5 has lived the last half a century as the revered show pony of Aston Martin, and perhaps even British motoring in general.
What you may not have been aware of, however, is that the car's namesake and owner of the British automaker, David Brown, always took issue with the design of the coupe.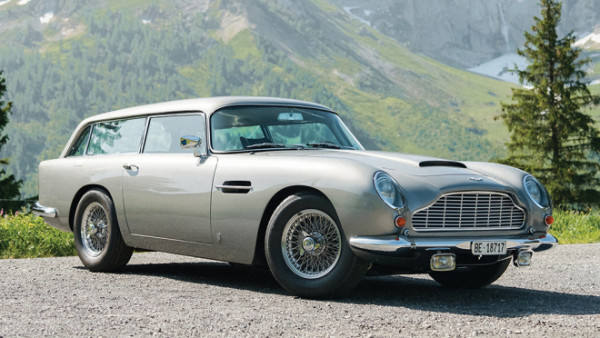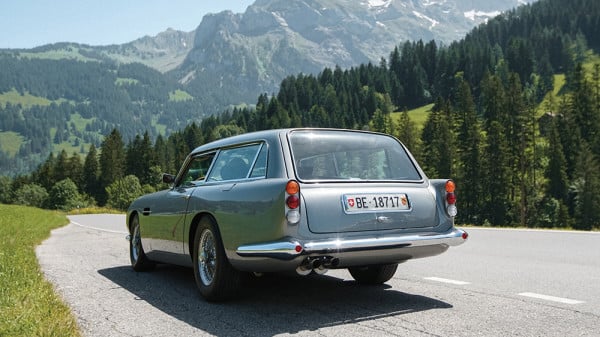 An avid sportsman, Brown required a car that could accommodate his polo gear and his hunting dogs (about the most British necessity you'll ever come across) and thus commissioned just 12 factory-sanctioned DB5's in a 'shooting brake' variation – i.e., a wagon. Brown, who was tied up with the overwhelming demand for the coupe variant, asked for the assistance of Harrold Radford's coachbuilding business to produce the limited run of vehicles.
Of these 12, only four were fitted with left-hand drive for export, and one of those four 1965 Aston Martin DB5 Shooting Brakes, is slated for auction at Monterey Car Week on August 15.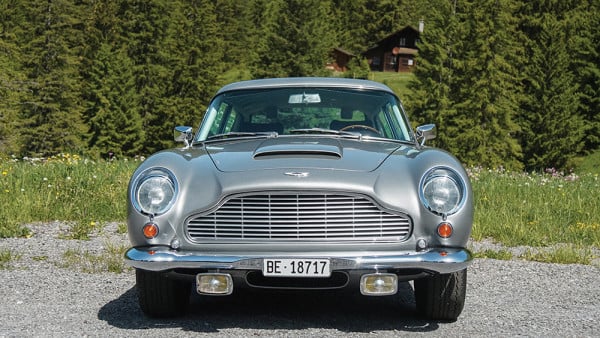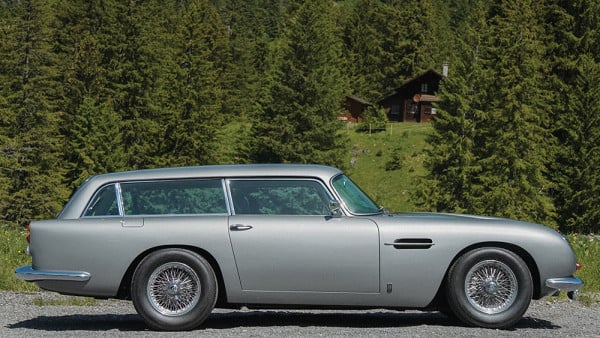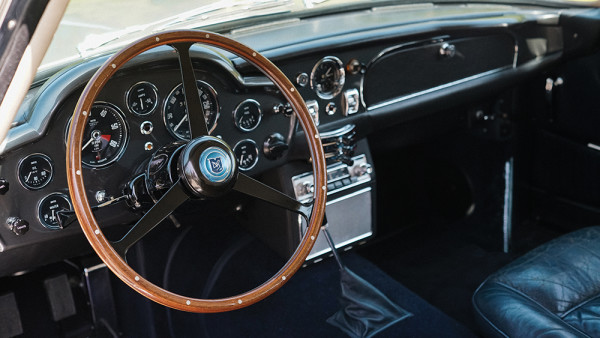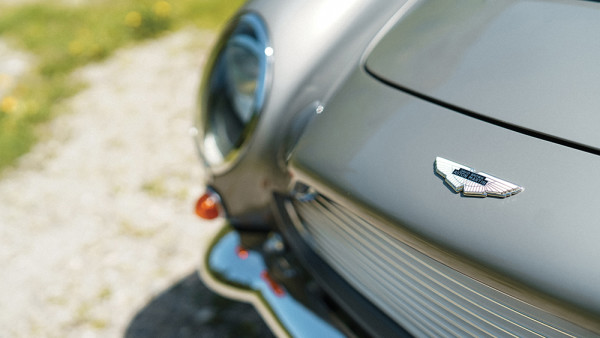 A labour-intensive process that essentially required rebuilding the car from the windscreen backwards, the roof was cut away, elongated with added steel and finished with a single-piece rear hatchback.
The exact car in question, chassis DB5/2273/L, was ordered new with the Shooting Brake conversion and spent the entirety of its life in Switzerland where it was enjoyed by three private owners. Since its commission over a half a century ago, the DB5 has been restored twice, the latest in 2009, during which its engine was upgraded to 4.7-litres.
The immaculate vehicle comes with a BMIHT certificate and a fully logged history file, with RM Sotheby's expecting it to sell for upwards of US$1.4 million when it hits the auction block next week.
RELATED: Feast Your Eyes On This Stunning $1.3 Million David Brown Speedback Silverstone Edition