Earlier this year, Aston Martin partnered with legendary Islay distillery Bowmore to create an ultra-rare single malt, the Black Bowmore DB5 1964. Just one of these bottles, which was made from genuine Aston Martin DB5 pistons, fetched roughly AU$88,000. Now the partnership continues, this time in the form of a limited run vehicle: a whisky-inspired iteration of Aston Martin's immensely popular DBX SUV – the "Aston Martin DBX Bowmore Edition".
Part of Aston Martin's specialised Q division, which builds the brand's most exclusive and bespoke models, the handmade vehicle is available with Bowmore's intoxicating signature shade of blue, or an exquisite Xenon Gray – the same colour offered by the Aston Martin DBS Superleggera.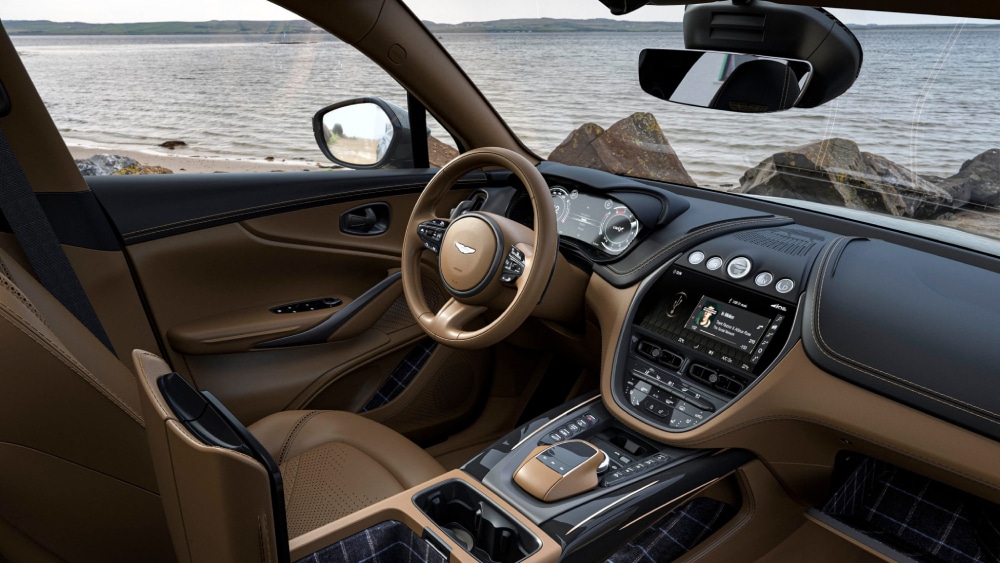 Illustrating the interior décor, the specific hue of Bowmore Tweed looks slick when set against hand-laid copper inlays, reminiscent of whisky stills. This copper detailing can be seen everywhere from the cup holders – made from polished copper melted down from original Bowmore stills – to the centre console.
---
---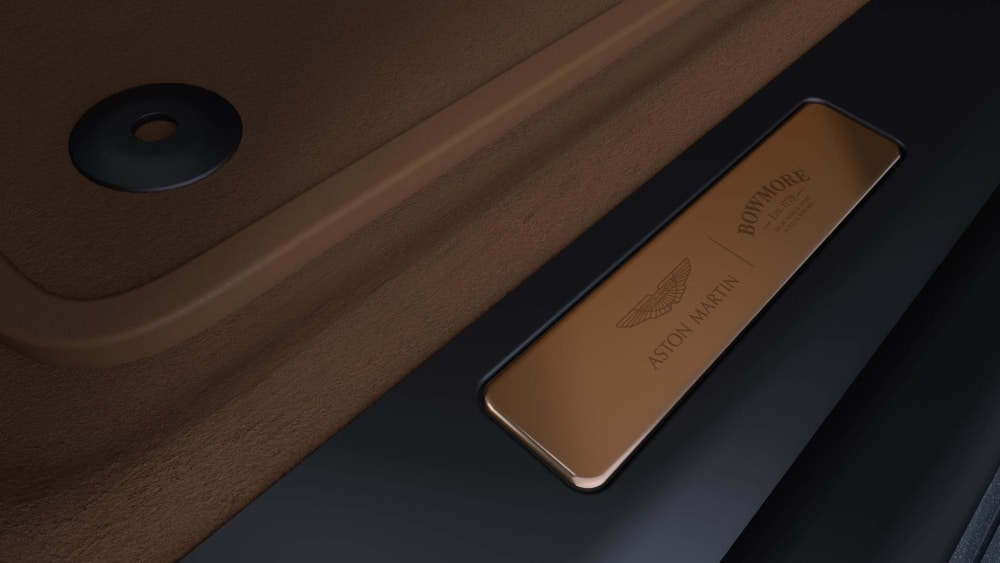 RELATED: Sylvan Rock: The Very First Luxury House From Aston Martin
Even the side strakes feature hammered strips of copper from Bowmore's whisky stills, while the upholstery is distinguished by a two-tone scheme of Copper Tan Metallic and Obsidian Duotone. Although, a model with a uniformly Obsidian Monotone interior is also available for those who find the conceptual whisky aesthetic a bit too much.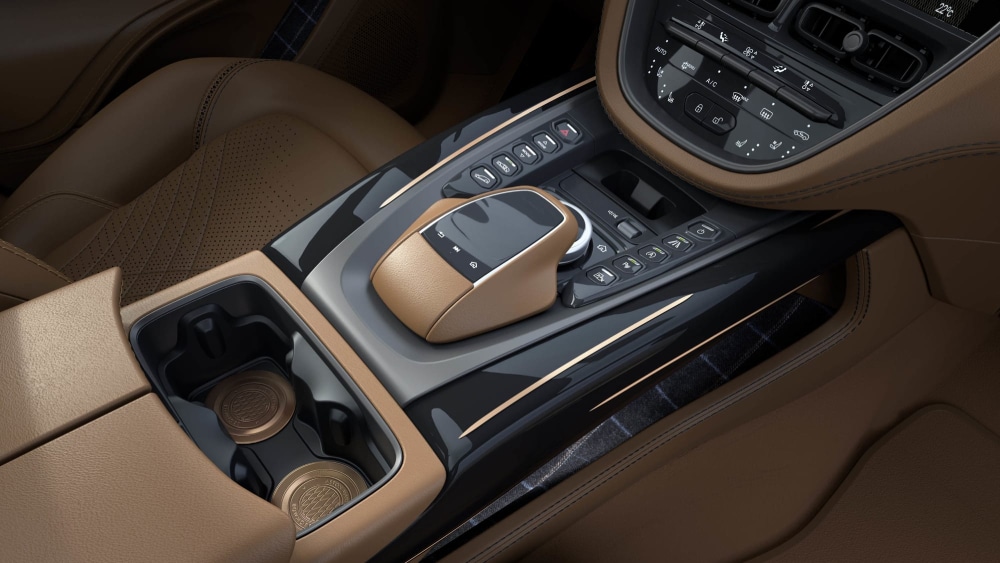 Under the hood, the DBX Bowmore Edition is identical to the standard DBX, which is Aston Martin's first attempt at an SUV. Specifically, that's a 4-litre, twin-turbocharged V8 engine capable of 398kW of power and 700Nm of torque to all four wheels through an eight-speed automatic transmission. This can send the DBX to 100km/h in just 4.5 seconds.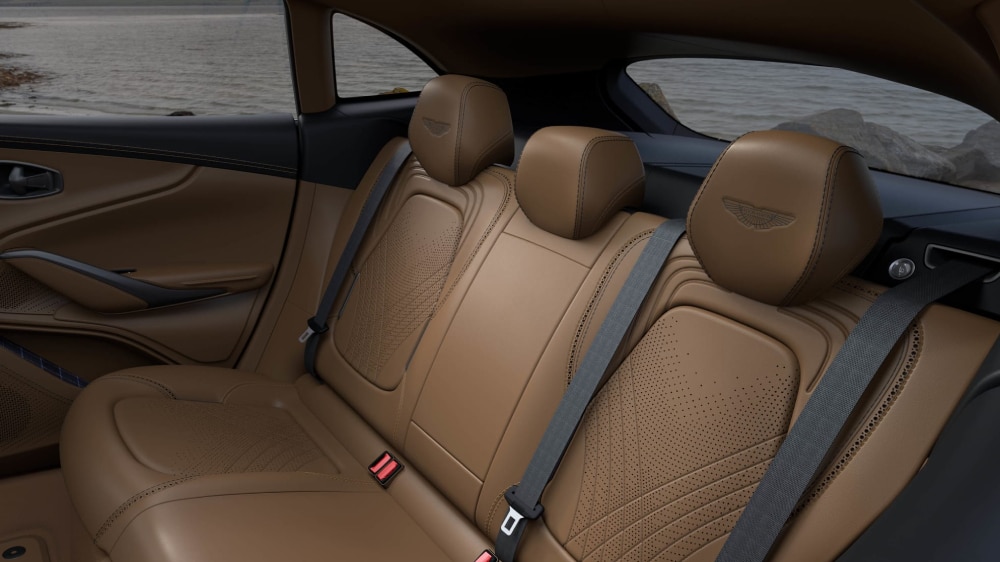 RELATED: The Legendary Aston Martin Bulldog Is Being Restored
Further to this luxurious partnership, anyone who buys one of these extremely limited Aston Martin DBX Bowmore Edition models will be invited to participate in a road trip curated especially by the two brands. The "Aston Martin Art of Living" experience will take place in Scotland, where drivers will take delivery of their new vehicle in Edinburgh, before driving it on a 273km trip through the vast countryside to the iconic Bowmore distillery. Spanning three nights, the trip includes a tour of the Ismay Woollen Mill and a private tour of Bowmore, with the opportunity to fill an individual bottle of 39-year-old Bowmore directly from the cask.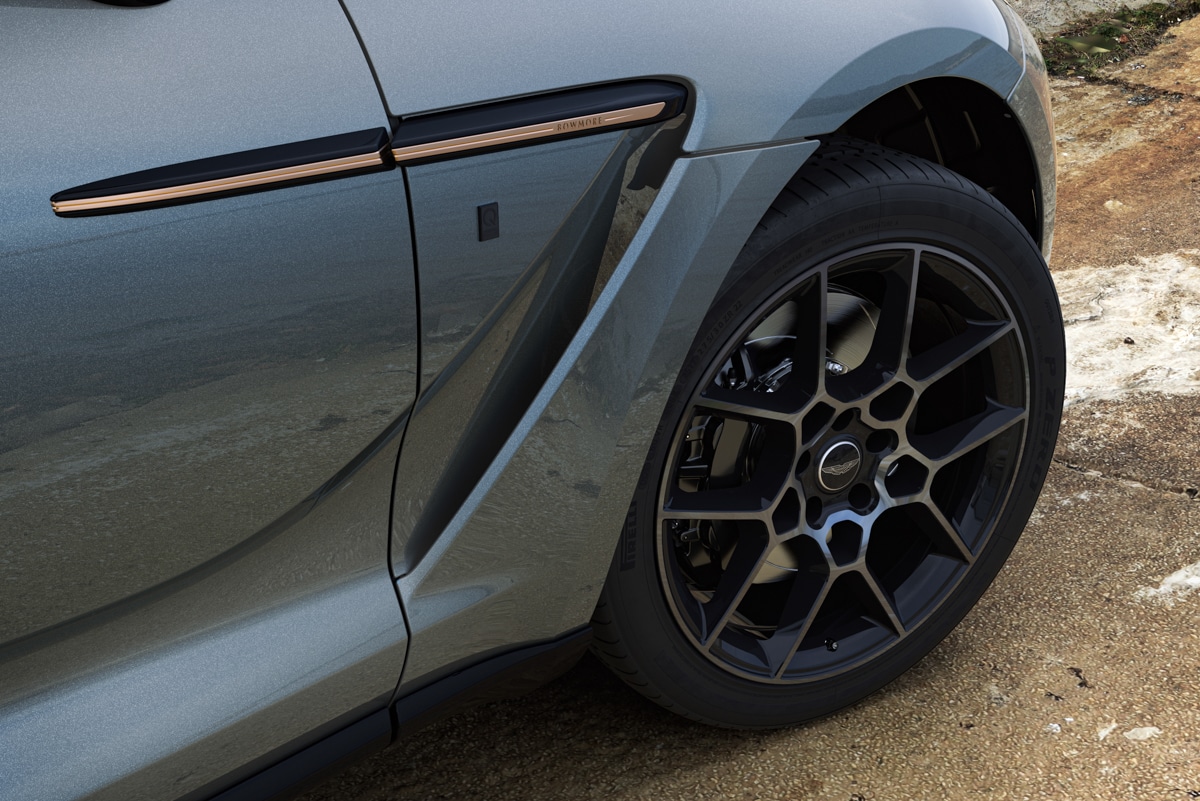 Throughout the exclusive trip, drivers will take in Loch Lomond and the Trossachs National Park before ferrying their way to Islay. In addition to filling their own bottle, divers will also be granted exclusive access to the No. 1 Vaults, which is the oldest maturation warehouse in the world and has previously only been accessed by a very select few.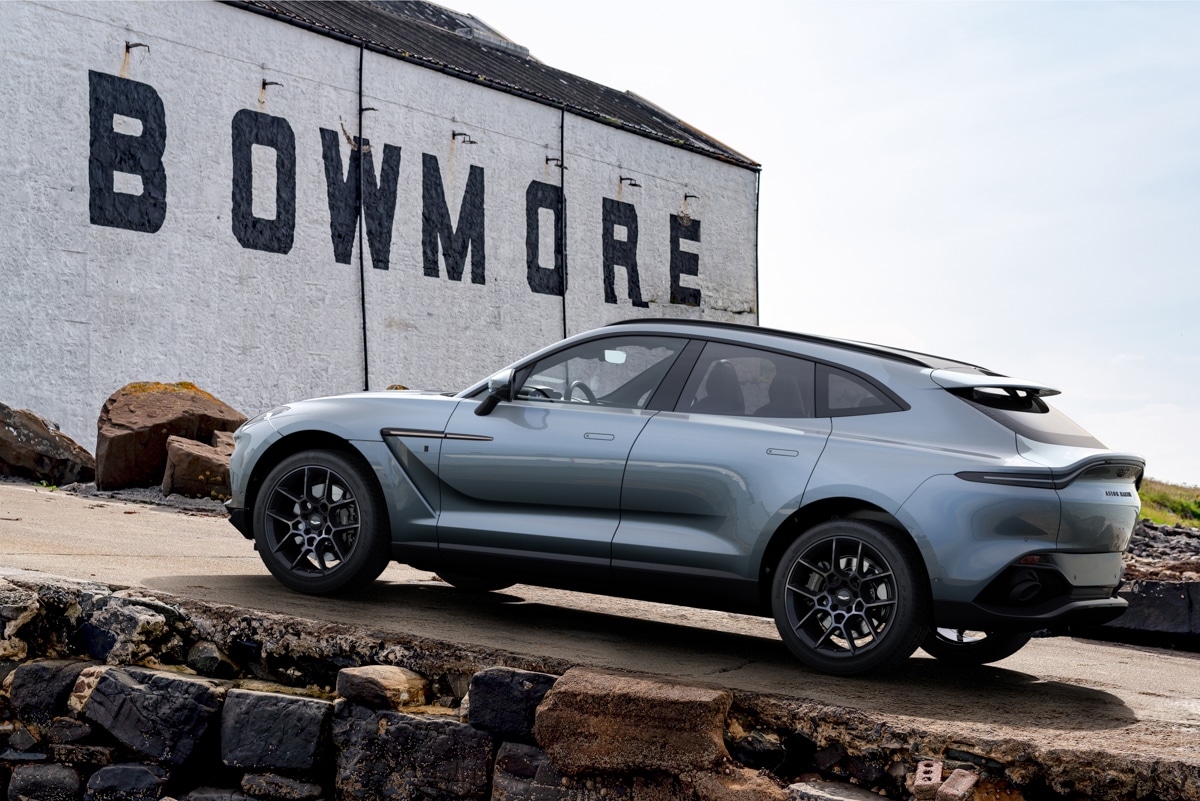 RELATED: WATCH: James Bond Stunt Driver Tears It Up In The Aston Martin DB5

While there's no official word on Australian allocation as of yet, the Aston Martin DBX Bowmore Edition is expected to be available to all global markets. Only 18 units of the special vehicle will be made, each priced at ~$AU395,000 with deliveries beginning in late 2021.
---
---