A (somewhat) disguised version of Aston Martin's new Vanquish has been spotted whipping around Scandinavia this week during its break from intense winter testing.
With Aston's new Vantage taking over the internet with a launch that can be classed as a huge success, some light has now been shed on the new chapter in the next generation of cars with these snaps from Evo.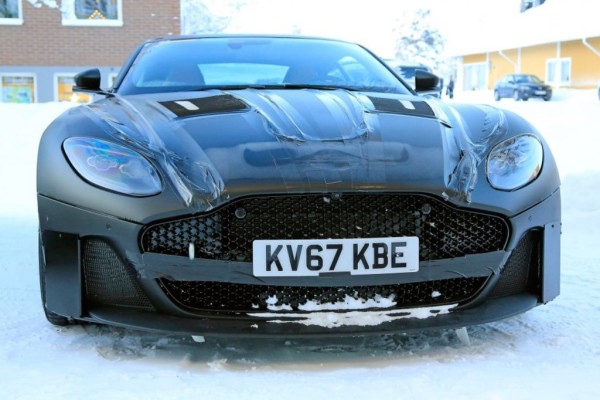 The new Vanquish appears to be sporting a fresh front splitter and intakes made bigger to lend the car a more aggressive presence, much like the direction taken with the Vantage.
---
---
A similar tone can be assumed from the new difuser at the Vanquish's rear, which houses a beefy quad exhaust system topped with a retractable rear wing.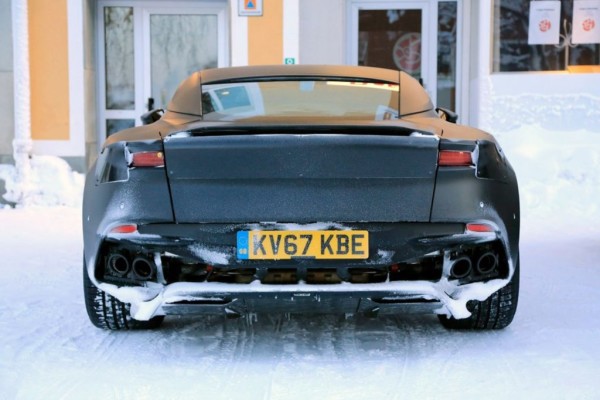 Figures are yet to be released as we assume such numbers have yet to be fine tuned, but it is believed the new Vanquish will be home to an updated version of the DB11's 5.2L V12 engine.
Tech heads at Aston's factory told media last year that the engine, despite only pulling 600 horses in the DB11, is capable of a whopping 820bhp with some delicate adjustments. If engineers have succeeded, this would put it firmly in the same playing field as Ferrari's 812 Superfast.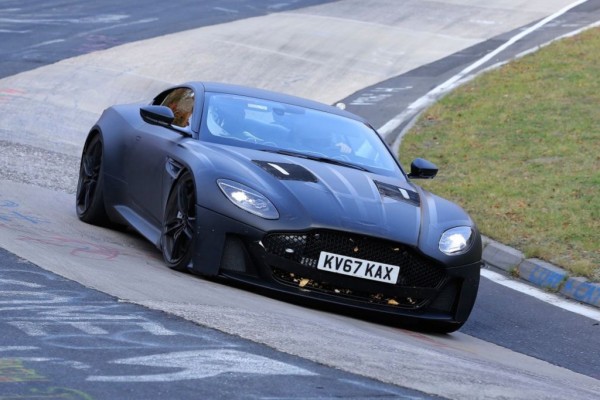 The Vanquish is the next in a new line of Aston Martin's that are set to be released at a rate of one per year until 2023, with this particular car scheduled for late 2019.