It's almost a year since I spent the day thrashing an Audi R8 V10 Plus around Eastern Creek. Still to this point, despite all the cars I've driven during my time here at Boss Hunting, I'd still have to say I'll always have a soft spot for this aggressive vehicle.
Chasing professional racing drivers around the Grand Prix circuit of the motorsport park, I already felt I was dancing with the devil towards the limits of the R8's dynamics. Some of those corners were a little touch and go, and that was with Audi's famed Quattro all-wheel-drive system in play countering my novice driving.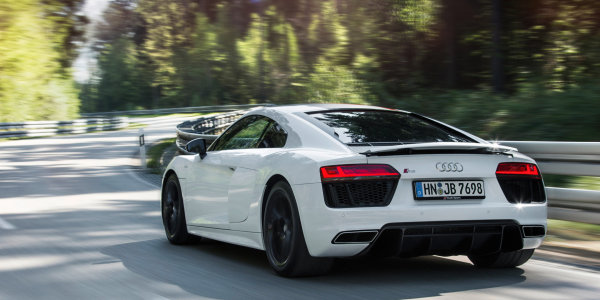 When I heard the news that Audi had commissioned a solely rear-wheel-drive little brother of the V10 Plus, my ears pricked up with both an excitement and hesitation. A RWS R8 can only mean one thing. Sliding for days.
At 50kgs lighter, the RWS R8 is much more driver-centric than the fully blown Quattro and also the cheapest R8 on offer, almost smack bang on $300k to start.
With the same mid-mounted 5.2-litre naturally aspirated V10 making 397kW and 540Nm, it's understandable Audi opted out of the considerably more powerful V10 Plus. Having that much power at the back would simply end up with drivers always facing the opposite direction after any corner without a hail mary Quattro feature to catch them.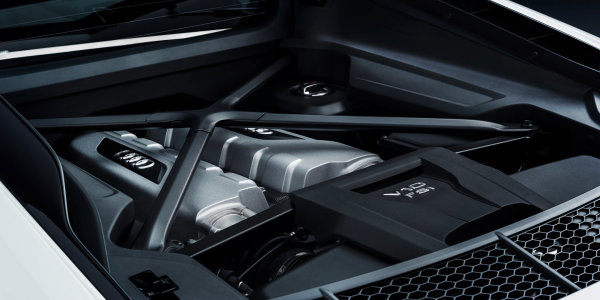 The RWS R8 is clearly for the purists, and not one that will be available in bulk numbers. With 999 to be made in Germany and shipped worldwide, it is said that Australia is only expected roughly 40 or so. There are very few supercars I could justify the coin for in Australia, but the R8's undeniable X-Factor and spine-tingling scream would be more than enough for it to get a start on my shortlist. As for the RWS version, however, that'll be a whole other conversation entirely.