Audi's RS6 is possibly the best car we've ever had in the Boss Hunting office. We're not being dramatic, but we've driven a lot of cars and the Audi RS6 comes up in conversation time and time again.
Currently the Audi RS6, which shares 90% of DNA with the RS7, boasts a stupendous 552 horsepower from a 4-litre Twin-Turbo V8 in their standard form, and 597 horsepower in their performance skins.
RELATED: RS6 vs RS4 – Half a million bucks worth of Audi Sport wagons for the weekend.
Speaking with Evo Magazine, Audi's Head of Design Marc Lichte has confirmed that the base tune spec of the monstrous duo will be bumped up to 650 horsepower, well ahead of Mercedes-AMG's E63 S Estate. The upgraded performance offering, however, will actually consist of a V8 de-tuned to 550 horsepower but combined with a hybrid system borrowed from the Porsche Panamera Turbo S E-Hybrid. Anyone familiar with the Porsche will know it's a properly fast car and such a system, married with the ferocity of the Audi V8, will see its overall power output increased to 700 horsepower (roughly 520kW).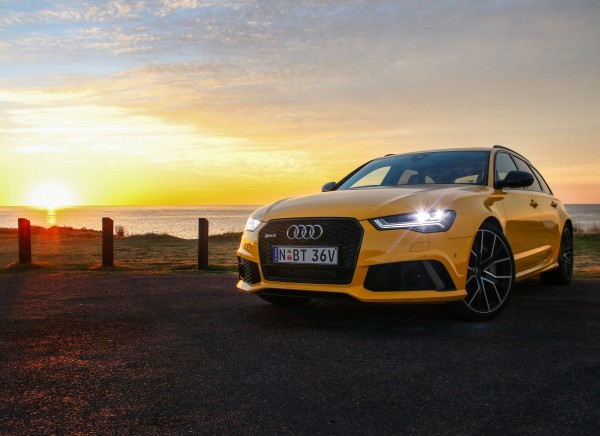 Audi has been known for underselling their performance numbers, unlike their German comrades, so it's very possible that any figures you see floating around – particularly 0-100 times – are actually a lot quicker.
RELATED: Audi's 2018 TT RS has finally ditched the hairdresser stereotype