Whether it's a general brand or a specific product, there are a few names you need to get across when looking for the best car cleaning products in 2022. And that's across any situation, from needing to wax-up after a quick wash without damaging your paintjob, to simply needing a reliable PVA cloth to take care of those smaller details on mirrors and windows.
It's well known that brands like AutoGlym and Meguiar's are considered gold-standard when it comes to car cleaning products, but the industry is much wider and more diverse in 2022 than it has ever been.
Below you'll find the best cleaning products you can buy for car care, but first, it's important to understand a few things about maintaining your vehicle the best way you can.
---
---
---
What Are The Essential Car Cleaning Products?
Bucket: Of course car care should involve much more than this, but the most basic car cleaning products still serve as the best starting point. You'll need a good quality, well-sized bucket with a grit guard to hold a continuous supply of soapy water, although this also depends on the size of your vehicle. Having one bucket for soapy solutions and a separate one with fresh, clean water is the best approach here.
Sponge/mitt/microfibre towels: Next it's a matter of buying a good quality sponge or wash mitt/pad – the best are usually made from lamb wool to protect any paintwork. If you want to get super anal about your wash, the Garry Deans method involves having a number of microfibre towels, strategically folded so that no dirty surface of the towel touches your paintwork again. With each pass of the towel, you flip or unfold it to reveal a pristine surface to avoid scratching your paint.
Car wash liquid: Aim for as close to pH neutral as possible when looking for the best car wash liquids on the market. Why? This was simply avoid those hard, swirly and noticeable water spots that minerals can leave on any paintjob. Most products in this category now offer car wash and wax in the one bottle, although it's always recommended to use two separate formulas to provide as much protection as possible.
Wheel cleaner & brush: Pay as much attention to those wheels as you would your precious paint job and do the wheels before you wash the rest of the car (with a different bucket), as they are often the dirtiest. These bad boys are prone to all sorts of unsightly build-up like brake dust, road grime, tar, and other exceptionally stubborn stains. If you use a cleaner that's been specifically designed just for your wheels, it'll be much easier to keep those surfaces look slick. Do note that some of these cleaners can be quite strong, so it's wise to test them out on a smaller area of your wheel before you go all-guns-blazing.
Chamois towels: There's not point washing your car thoroughly if you can't dry it properly afterwards. You can either use a chamois or microfibre cloth to shimmy away that coating of water without leaving your car's paint scratched or scuffed. A poor quality towel won't let you avoid any nasty surprises, so make sure you're looking for a high GSM count and one that ideally has PVA-coating. Again, serious washing enthusiasts can level up with an electric blower.
Detail spray: You'll want a detail spray to apply to your car between professional washes to maintain supreme protection for the exterior. Many car cleaning brands have been focusing more on this category in the previous few years, offering car owners a versatile formula that can also be used during the drying process to elevate shine and remove unwanted watermarks.
Car wax: You want your car to be as protected from the elements as it can be while your driving around in all sorts of conditions. A wax is going to be immensely helpful here, best applied twice a year to keep your paintjob sealed with a layer of protection. Consider it armour for your car's glossy finish.
---
---
Window cleaner: This one's obvious, and an absolute must to keep those windows and reflective surfaces clean and functional at all times. Although it becomes a bit trickier if you've got some tint there, in which case try to avoid using a cleaner with ammonia or alcohol.
Interior cleaners: It's all well and good paying attention to the outside of your car, but make sure you aren't using those same products on the inside of your car. Those surfaces call for formulas that are much different and more highly specialised to work. Of course, you're also going to want to consider your interior fabrics before you buy any product. Aside from the obvious like vacuuming carpet and mats regularly, and cleaning interior fabrics with a damp cloth, the right interior cleaner will go a long way to making sure you're car is as close to showroom condition as possible, at all times.
What Is Rinseless Washing?
More products on the market are being specially formulated for rinseless washing, and you'll find two of those below. So what is it? It's a convenient, time-saving technique of washing your car without then need for rinsing afterwards. Importantly, it's also much better for the environment as it uses less water and leads to less chemicals going down the drain. People who live in situations where a hose doesn't make sense (like an apartment building) tend to prefer this method as it's quicker and much easier to do on the spot.
RELATED: The 5 Best Robot Vacuum Cleaners To Buy In Australia
---
What Are The Best Car Cleaning Products & Brands For 2022?
AutoGlym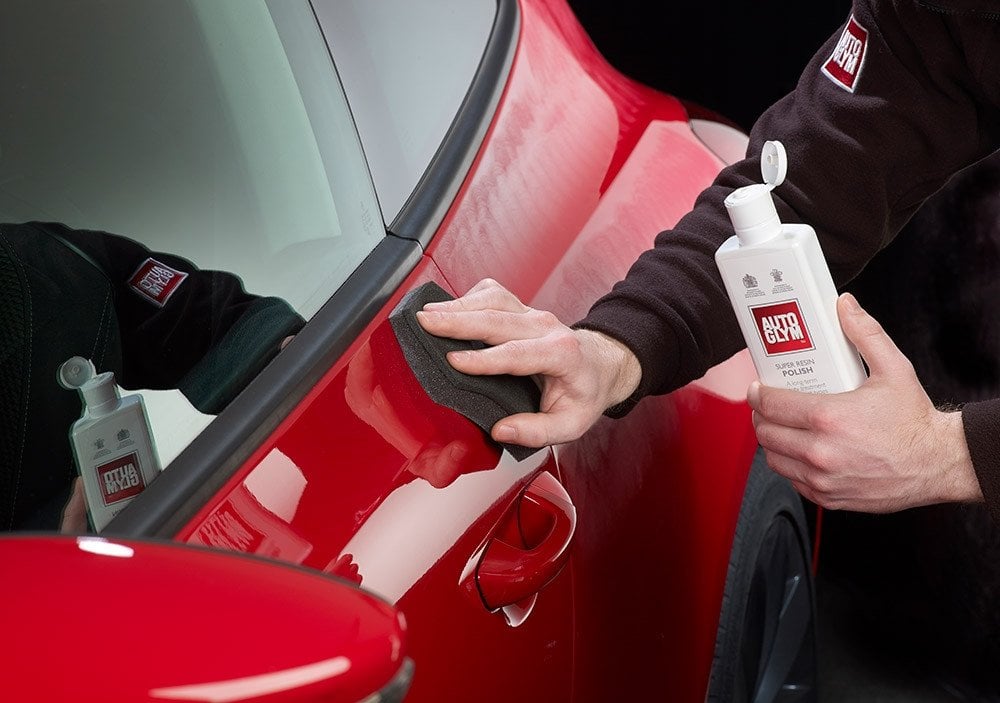 You wouldn't go to any garage in the world and not see a bottle of AutoGlym's iconic 'Super Resin Polish' being used to maximum effect. Specially formulated to remove small scuffs, scratches, and restore gloss to dull surfaces, it's a workhorse that cannot be denied. Taking out the top spot in Detailing World's Polish of the Year 4 times should tell you all you need to know – for most general cases, this is the gold standard.
Recently, a lot of talk has surrounded AutoGlym's 'InstaDry' as another must-own from the brand. The PVA-coated microfibre towel is specially designed to dry paintwork and glass, designed in collaboration with Vileda with a highly absorbent microfibre knitted base that won't hang on to any trapped dirt while still remaining lightweight enough to easily move, control, and wring.
If you want a one-and-done, AutoGlym also sells some very comprehensive car cleaning kits which include things such as shampoo and polish, glass protection, tyre and wheel cleaner, as well as a sponge and finishing cloth. For most general cases, this should be all you'd need to recreate a professional finish.
Given AutoGlym's range is one of the most comprehensive out there, most of your more niche needs like window cleaners and wheel cleaners should also be found with them.
---
---
---
Bowden's Own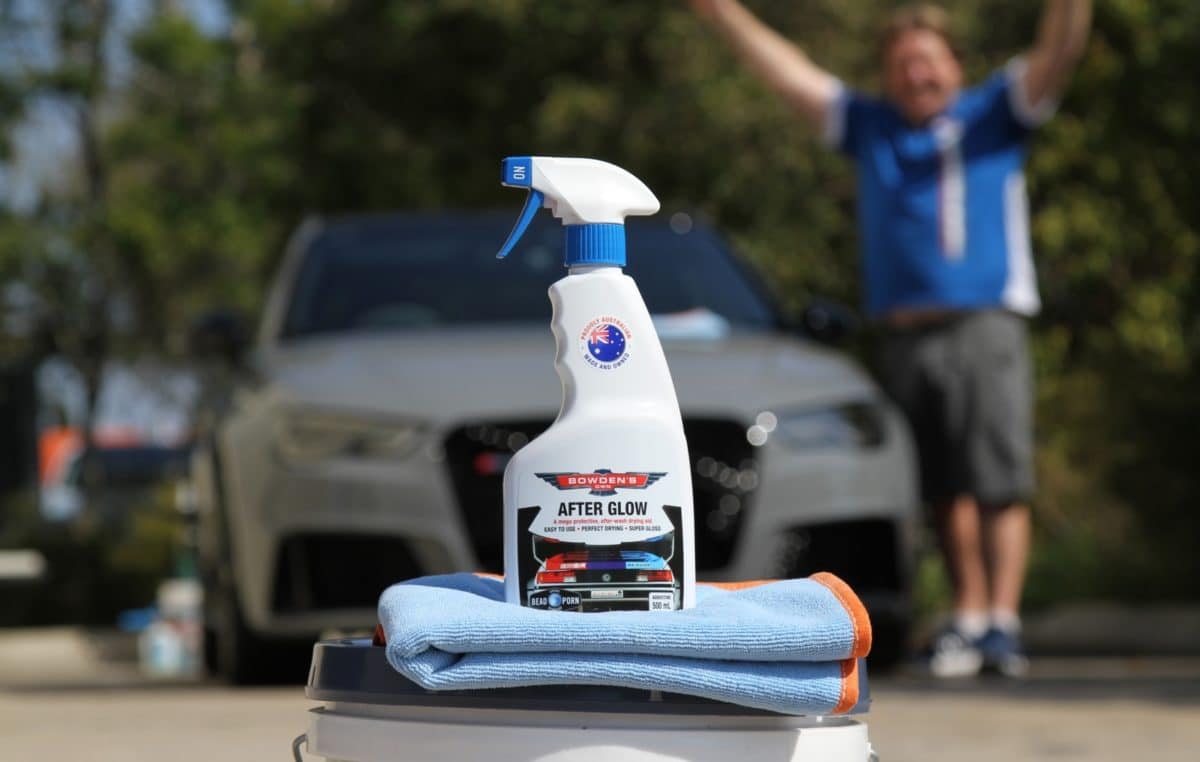 Bowden's Own is a small local company producing some of the best car cleaning products in Australia, formulated in collaboration with some of the country's top chemical engineers. A lot of motor enthusiasts swear by products like 'Afterglow', which is simply a drying aid that helps leave a perfect, spot-free shine each time and helps prevent micro scratches and swirls. It's one of the most diverse formulas Bowden's Own has products, for us across exterior paint, metal, glass, alloy, rubber, headlights, and plastic trim.
Although it's not just exterior products included in Bowden's Own substantial range. A great deal of attention has been paid to interior such as the 'magic rub bar' – a sponge designed to clean smaller details on non-painted areas, such as boot scuff marks, mould stains, sunscreen, make-up marks, food and drink stains, and others.
---
Dodo Juice Supernatural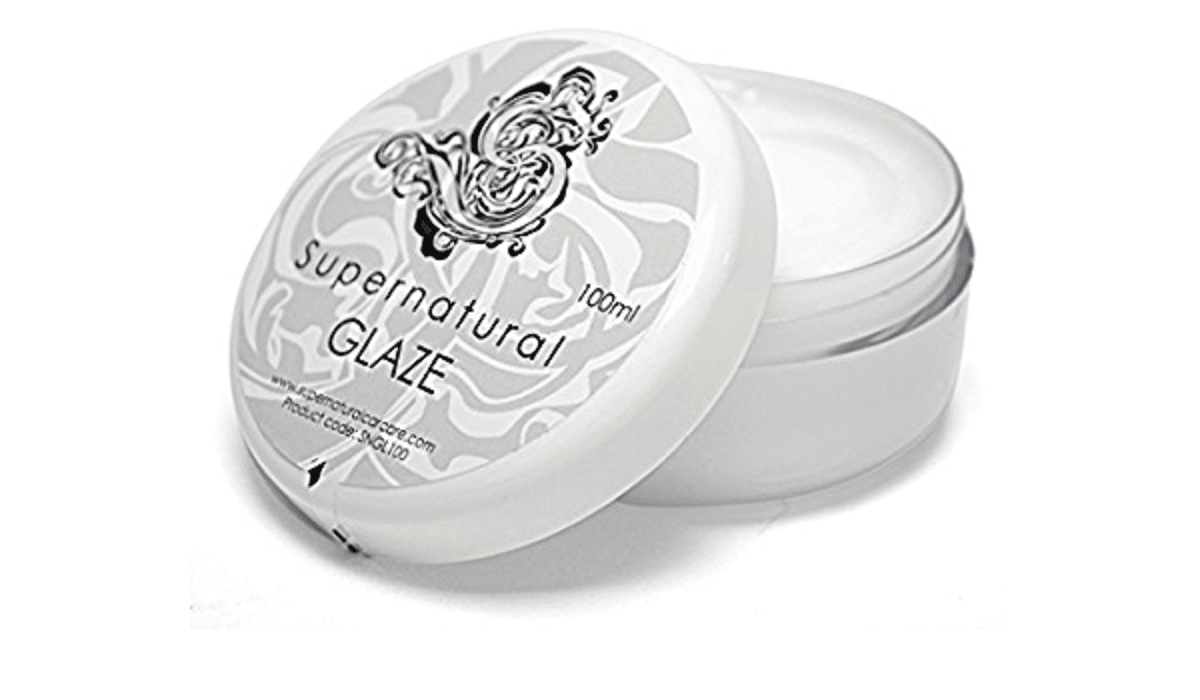 As the flagship of Dodo Juice's carnauba wax lineup, this is a ultra-pure high quality carnauba wax that's much harder in composition than most waxes. This elevates the shine and gloss of your car's paintjob in a way no other product can, providing clarity and depth as long as you remember to apply in thin layers to avoid common wax issues of re-hazing and sweating.
---
Garry Dean's Infinite Use Detail Juice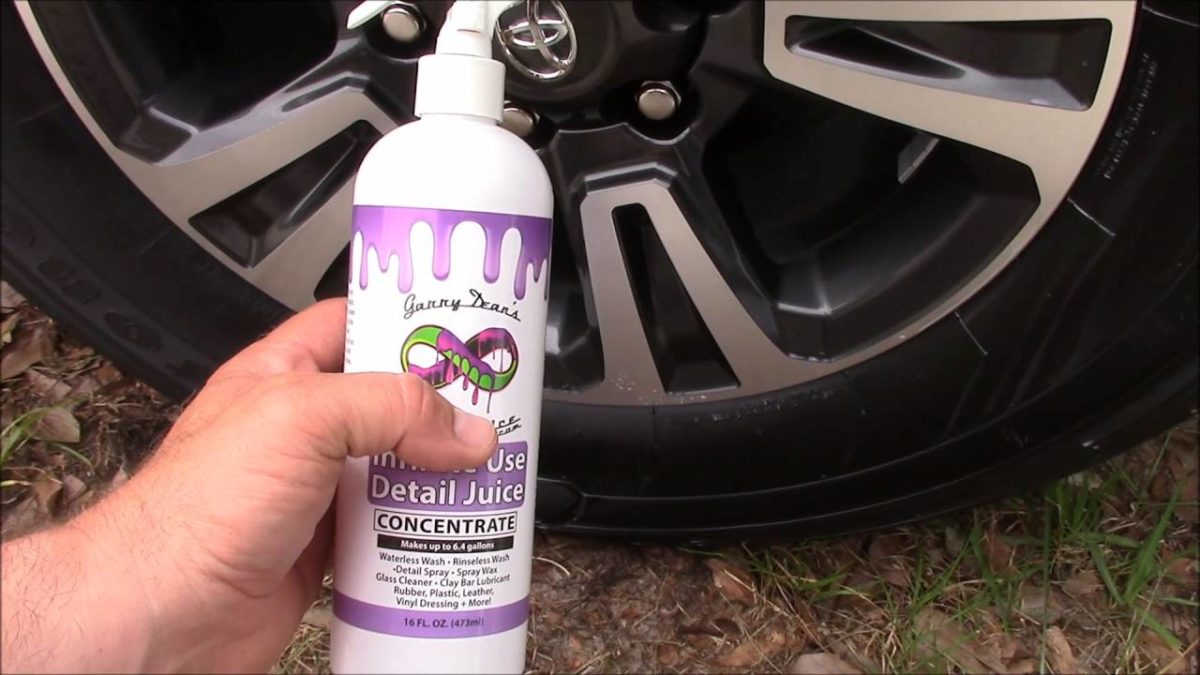 Garry Dean makes some lofty promises with this one-stop-shop 'Infinity Use Detail Juice'. Fortunately, it's one of the only products of its kind that actually does what it says on the bottle, offering 6.4 gallons of concentrate designed for a number of uses including rinseless and waterless washing, and as a water softener, detail spray, spray wax, clay bar lubricant, interior wipe, and glass cleaner.
The formula is safe and won't strip wax or sealant thanks to a blend of special polymers that take maintain protection for your car during use. Owners have even used this to wipe down engine compartments.
---
DuraGloss AquaWax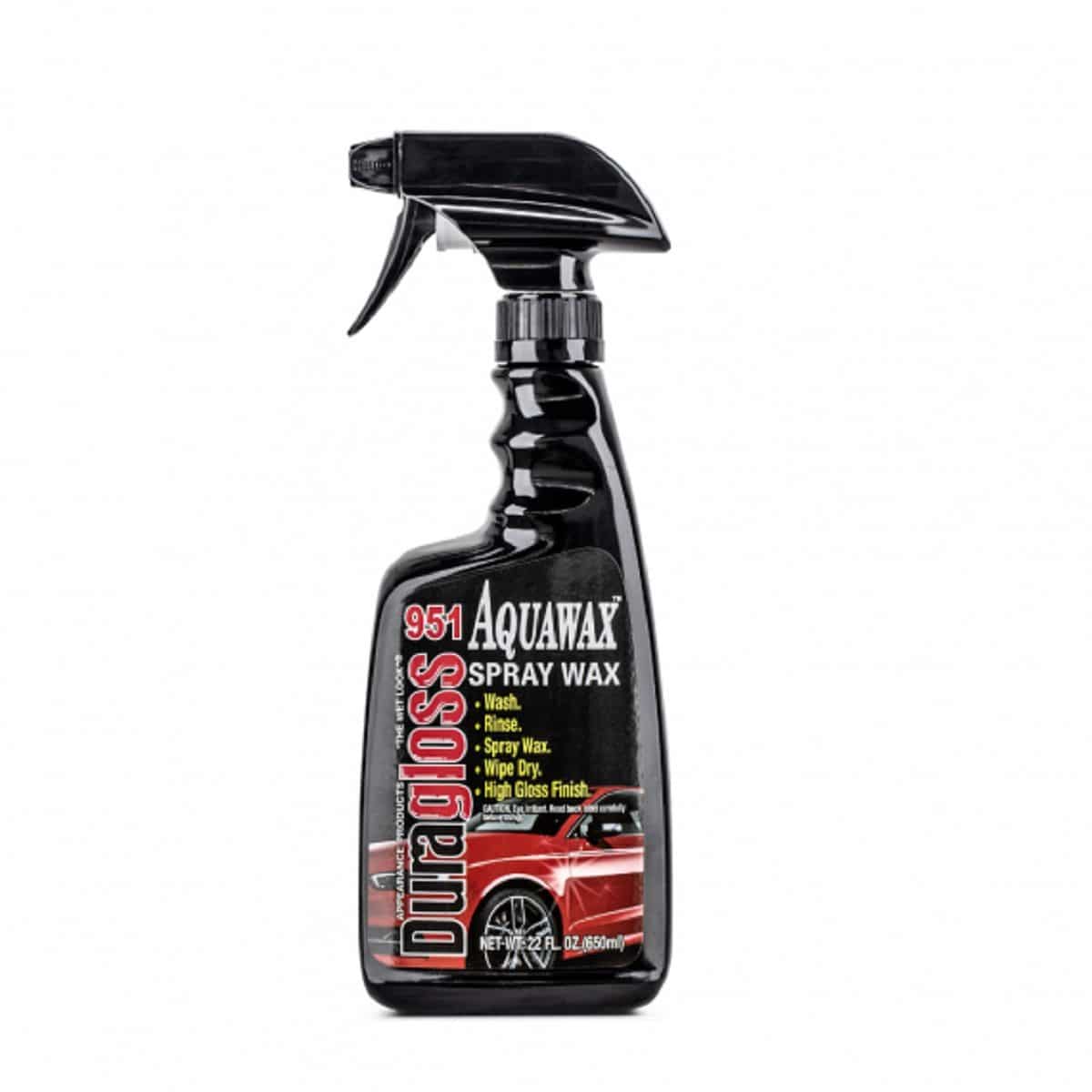 'Aquawax' from DuraGloss is a spray-on polymer-based sealant best used as a topper to add wax after washing. While the car is still wet, you can use this to add a wax gloss and synthetic durability to help maintain that elevated, shiny look to the exterior. Even when you're using this over waxed cars, the formula has been specifically designed to that it can add increased clarity and depth in a safe, soft manner that won't cause any damage to your paintjob.
---
Meguiar's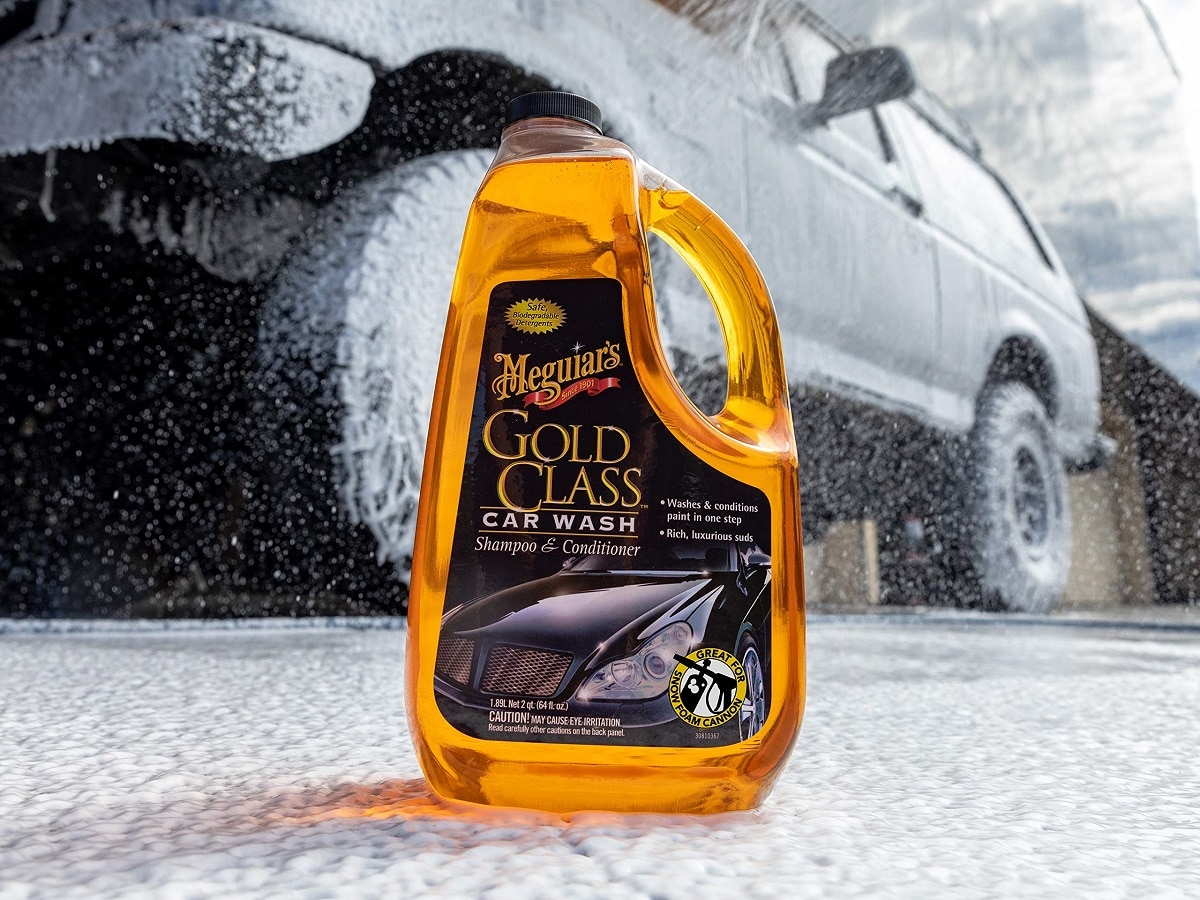 When it comes to car cleaning, Meguiar's is one of the most frequented and respected brands on the scene. That's a reputation largely credited to their often unrivalled 'Ultimate Waterless Wash & Wax' product, designed to keep your car looking pristine and maintaining a high shine. The pH neutral formula is quite gentle on your car, but be careful not to use a lot – it can get quite soapy after you've mixed it with water.
Another essential from Meguiar's is their 'Gold Class Car Wash', a shampoo & conditioner formulated for a deeper and more effective clean. The rather advanced product works by gently foaming away those tougher licks of dirt, road grime, and containments without stripping any wax protection or leaving scratches. If you to keep your paintjob looking its best, this is a no-brainer. It's the standard when it comes to looking for the best car wash soaps, and best applied using a hand mitt – and some restraint, given its one of the most dense formulas out there when it comes to suds.
---
---
Meguiar's is also the brand you want if you're looking for a snow foam canon kit. As long as you've got a suitable pressure Washer to use it with, the kit – which contains adaptors for Karcher, Nilfisk and Bosch pressure washer – works brilliantly as a pre-car wash, removing grit, dirt, and contaminants in preparation for a more traditional mitt car wash. If you want to avoid creating swirls in your paintwork during the car wash process, this is strongly advised.
---
Optimum No Rinse Wash & Shine
Optimum Polymer Technologies offer a 'No Rinse Wash & Shine' that edges out competition as the best product for waterless – or water restricted – rinseless washing without risking damage to your car's paintjob. You'll only really need a single bucket of water and no hose when using this to wash down the exterior of your car, making this a must for eco-conscious car care, and doubling down on convenience for those who live in an apartment building or in a situation where a hose just isn't practical.
'No Rinse Wash & Shine' works so well because it doesn't leave any soapy surfactants that you'd need to wash off into surrounding drainage. The formula uses substantive polymers that bond to the paint to protect it from abrasion during the wash, mimicking the lubrication that water offers to leave a slick and glossy finish. This essential means a faster, wash-anywhere approach to car care that simply isn't possible with other products.
---
Leather Honey
This one's strictly for the leather lovers. Leather Honey is a cleaner & conditioner dating all the way back to 1968, widely known and respected as one of the leading leather care products for motorists looking to maintain and rejuvenate any old-looking leather. The non-toxic, non-solvent formula is made to suite all leather types, specifically useful because it can deeply penetrate into the pores of leather to protect and uplift.
Oates Enkafill Perforated Chamois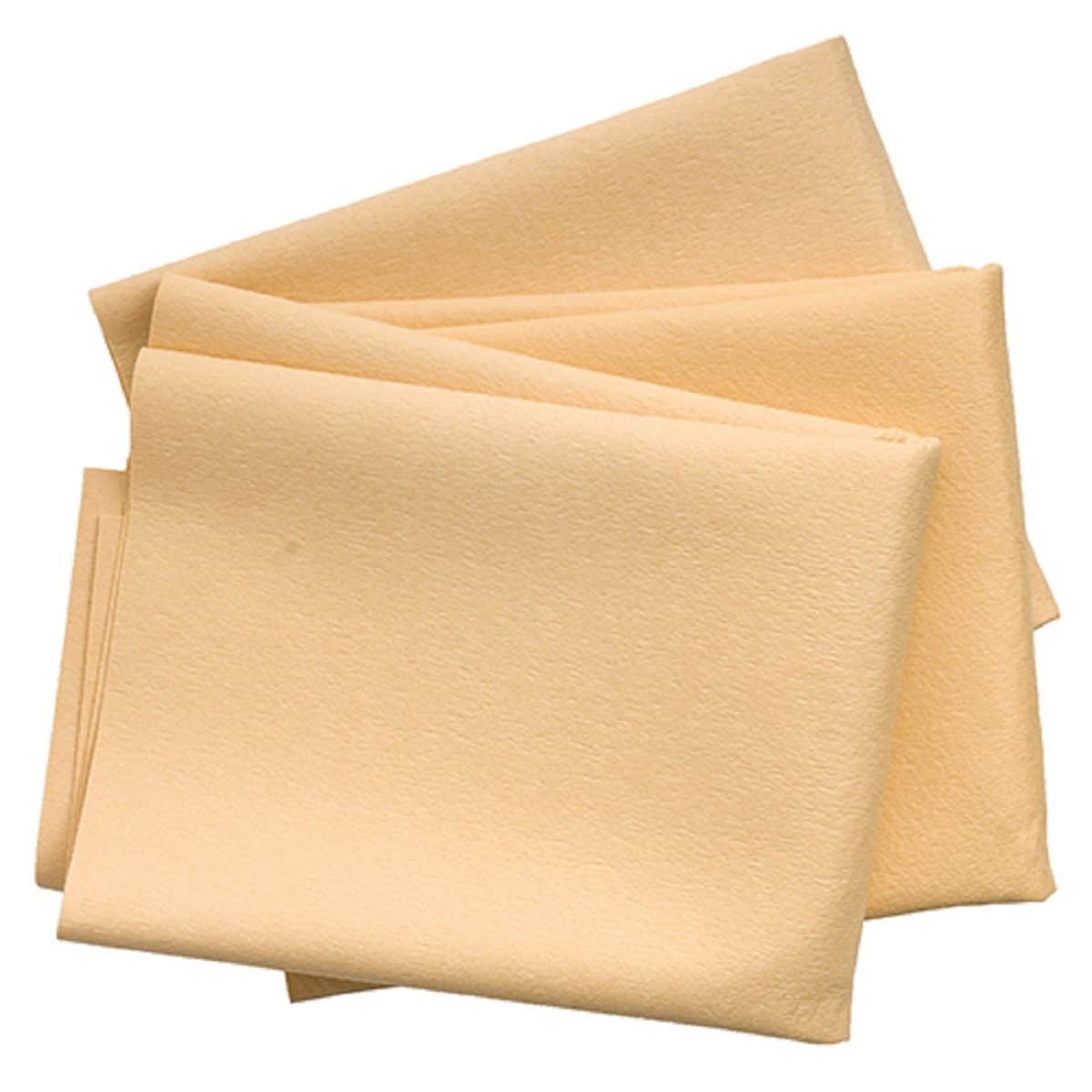 If you're looking for a reliable chamois for cleaning mirrors and windows, then it's hard to look beyond what Oats offer with their 'Enka Perforated Chamois'. The small PVA cloth is perfect for those more detail-oriented cleaning tasks both inside and outside of the car, easy to move, handle, and wring with a surface of just 550 x 540mm and a construction of highly absorbent polyvinyl alcohol material.