Now in its seventh generation, the BMW 3 Series has always maintained a heavy presence in the compact sedan market – even before my foray into the world of cars, I knew this. When you sit behind the wheel of any 3 Series, you're looking for that 'executive' feel. It's a feeling of luxury, safety, and most importantly, being in control. For what BMW is claiming, this 3 Series is the "smartest car BMW has ever made", so with the country roads of Victoria as my canvas, and the 320d as my brush, I was keen to see if I could create that executive feel.
The NSW-Victoria border town of Albury was a fitting starting point for our Series 3 journey, due to its renown as a drive-through stopover kind of place. After a night of settling in and some welcomed indulgence at the River Deck Cafe, we first stepped inside our assigned vehicles the following morning.
BMW's aesthetic development of the 3 Series has been no real secret and my first look at the car on that morning was promising. First of all, it's bigger; not a whole lot bigger (76mm longer and 16mm wider), but enough to create a more recognisable presence on the road. It can't be denied that the market's growing infatuation with the SUV is seeping into other motoring designs and the German manufacturer isn't immune from this influence. Still, the company was keen to exaggerate that the design was still 'unmistakably' BMW, and even without a badge even the most amateur of drivers would be able to assume the car's manufacturer.
---
---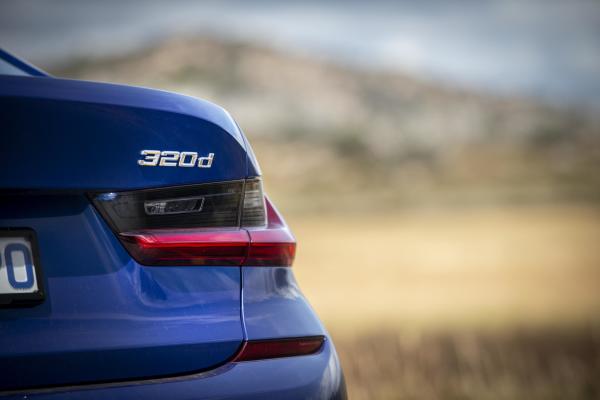 Due to odd numbers, I was fortunate enough to have the 320d all to myself for the next two-three hours as we wound our way through the beautiful scenery of country Victoria. Fortunately again, I was left with the 'Portimao' blue metallic. Now, usually, I don't love anything other than neutral colours on this sort of sedan but this shade of blue had me infatuated. I can't tell you the science behind it but some cars just do some colours really well, and the Portimao will always be my shade of choice when I come across a BMW.
Once inside, I immediately got the feeling I mentioned earlier. BMW wanted to constantly reiterate the ambience they're trying to create for everyone in the vehicle but the 320d is truly a driver-centric car. This begins with the sports seating, which was essential if I was going to be sitting for the next couple of hours. To my relief, the leather seat was as comfortable as I needed it to be for the drive. The leather steering wheel was obviously also a welcomed edition.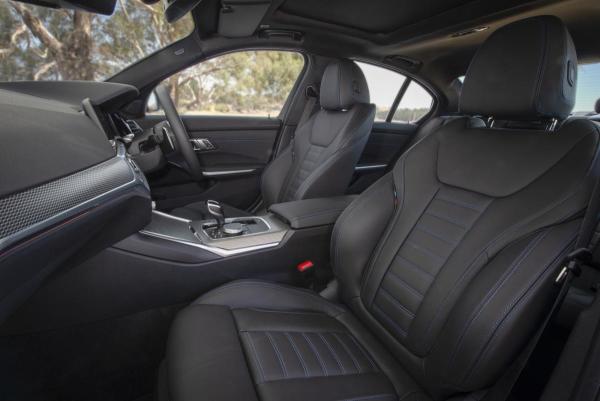 As I was driving solo through the country, I jumped at the opportunity to wind down the window and blast the tunes I wanted to. Connection to my phone was no problem and John Denver's Take Me Home, Country Roads was pumping in no time. This simple connection was just the beginning of what BMW's smart tech design is capable of. Wireless phone charging was a small but welcome upgrade but the true star of the show was the sedan's voice recognition capabilities, allowing me to determine anything from interior climate control to my next desired destination. This display came via a very capable, non-laggy 10.25-inch display screen.
Although I was reluctant to say goodbye to the free-flowing clean air that part of the world provides, the 3 Series really does excel when all the windows are up. There was a sense that I was truly locked in my own little executive world, with exterior and engine noise minimised, thus giving the sound system the chance to really do its thing. If you're a guy who yearns for the mechanical ruggedness and a connection to his car, then I can understand why this isn't your thing. But driving through the high country, I couldn't have felt more at ease and in control.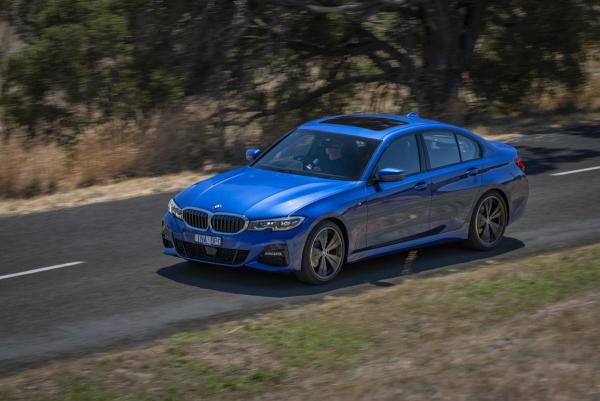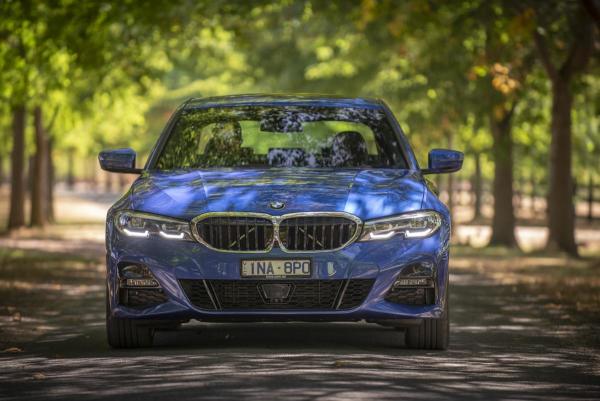 In its standard driving mode, the 320d handled well and responded nicely. BMW's technology extended beyond just the interior display, and corrected my line should I drift a little bit too the left. At first, I found this unnerving and perhaps even too controlling, but understanding BMW's insistence on safety I could see its purpose. Plus, it's not a technologically easy thing to do and the manufacturer might have seen it as their chance to flex their engineering muscles.
With a quick stopover, I got the opportunity to look under the hood and see what I was driving. The thing isn't the most capable sports car ever to grace the roads of Australia (The standard sedan I was driving hits 0-100 in 6.8), but BMW knows what it is and excels in that area. It's a comfortable ride, relying on a 2.0-litre, twin-turbo four-cylinder combo that's pretty popular for this level of sedan. The standard release 3 Series is capable of a 140 kW output, which is enough to get you out of a sticky situation or to go for a half-day joyride through the backroads of Victoria (of which, I was thankfully guilty).
RELATED: 'Watch BMW Motorbike Speed Record Get Demolished At 368 km/h By Erin Sills'
---
---
When I set out to continue the rest of my journey, I knew it was well past time to put the 320d into sport mode and have some fun. I was approaching the kind of windy mountain drives that every car journo dreams of. It also helped that it was a lazy mid-morning in a sleepy country town, meaning that the number of other cars on the road would be close to nil.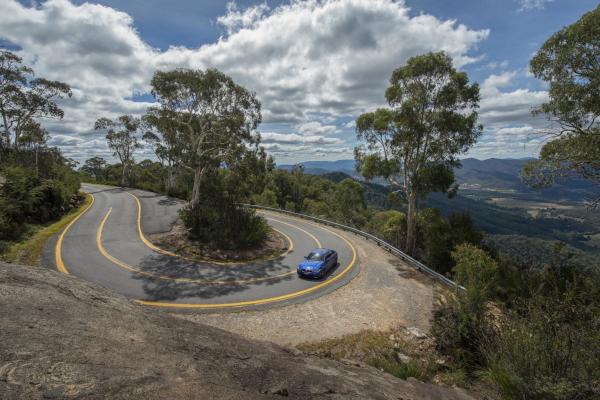 In sport mode, the 320d became everything that I personally wanted it to be – it was responsive to my actions and interacted with the road in a far more raw and mechanic way. Tackling the tight curves and bends of the mountain range was a blast and once one of the local slow-pokes kindly allowed me to pass, I was free to push the traction and torque of the Series 3 to a respectable limit. Although there are obviously more expensive and more sport-minded cars than the standard release 3 Series, it's still a very capable and enjoyable driving experience when it wants to be.
But my venturing into the sports mode on the 320d wasn't the final frontier of my BMW experience. Prior to digging into some seasonal wine tasting at Feathertop Winery, I just had to get behind the wheel of the 330i and see what (if anything) stood out between the two options. Thankfully, I was not disappointed. The 330i offers a full 50 kW more output than the 320d (190kW) and goes 0-100 a full second quicker (5.8 seconds). Due to a tight schedule I only got a brief 10 minutes with the 330i, but after hitting an undisclosed yet very thrilling speed on a nearby straight flat road, I was convinced – the 330i's driving capabilities (especially, once again, best in sports mode) in that stunning Portimao blue was all the BMW I had been missing in my life.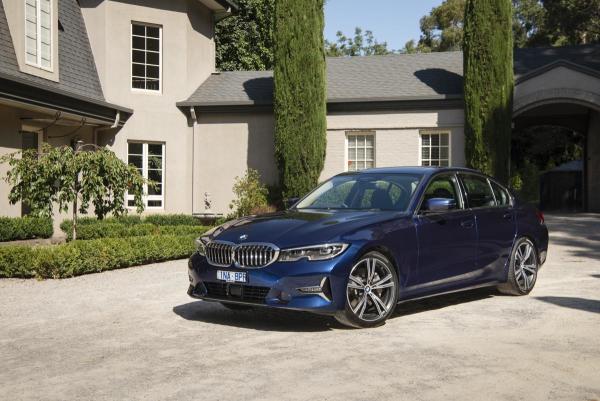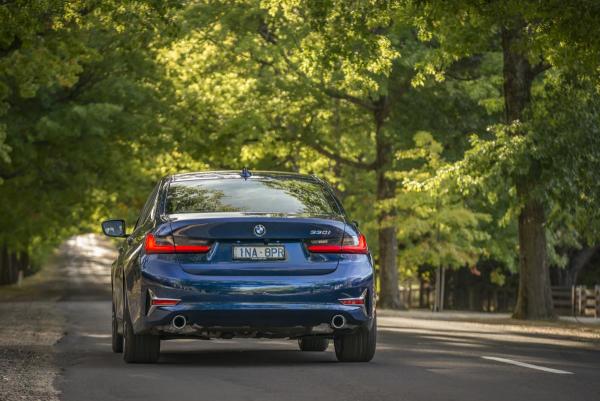 I'm not sure if the smile on my face was a result of the serenity and clean air of the Victorian high country, or the fact that BMW knows how to nail that executive feeling of control and luxury that they're renowned for. But if the 320d left a smile, then the 330i had me grinning from ear to ear.
The 320d is retailing at a base rate of $67,900 while the 330i starts at $70,900. Both cars are out right now, with extras such as Driver Assistant Package, Comfort Package, Visibility Package, and M Sport Plus Package also available for purchase. Head to BMW's site for all the specs and options.
MORE: 'BMW Have Murdered-Out The M2 With A 'Black Shadow' Edition'