There are some experiences you can't pass up, no matter how little annual leave or zeroes in the bank you have to your name. For adrenaline junkies it may be skydiving, running with the bulls in Spain or climbing Everest, but for car enthusiasts, it's sincerely and unequivocally flogging the guts out of a rear-wheel drive example (preferably with +400hp) on a closed section of ice.
You can imagine the professions of longstanding theological belief escaping my lips upon learning that BMW New Zealand has a neat package to tick this item off the list. It's called the Alpine Experience, and what an experience it looks to be.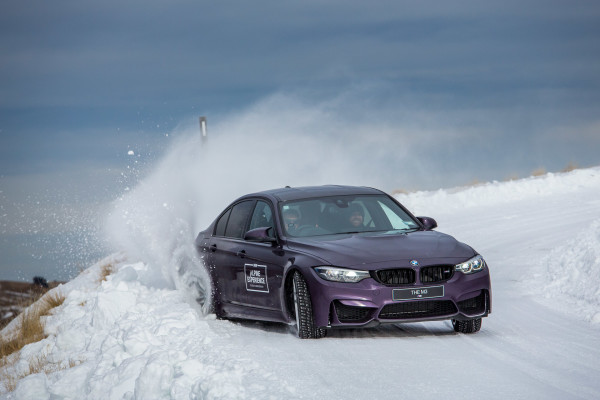 I say looks to be because I got within a hair's breadth of sampling it for myself on a recent trip to Queenstown, but was denied by the will of Mother Nature. The event has been running for 10 years and takes place over 40 hectares of snow-covered drifting playground. Those lucky enough to get hold of a ticket are treated to a full day at the wheel of BMW's best, including the monstrously high-powered M5 Competition and M850i xDrive. The day's itinerary features a full suite of activities comprising slaloms, high-speed hot laps, drifting, figure eights and road course layouts all on a snow-covered racetrack.
What's more, the retail price also includes two nights of luxury accommodation, food and drinks, local transfers and a chopper up to the event facility. This year tickets retailed for $3,500 NZD, which is supreme value considering Porsche charges $4,000 AUD to drive a GT3 RS around a track for the day in Ipswich, Queensland.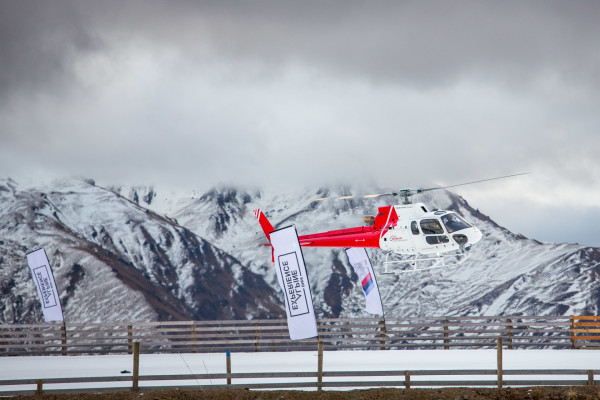 With this as the brief, I find myself disembarking from a helicopter and stepping foot onto the hallowed snow of the Southern Hemisphere Proving Grounds (an elusive winter testing facility). I'm handed a full-line racing suit embroidered with more M logos than a matte black 2005 M3 on the Gold Coast. Nice touch. By the look of some of these BMWs, I should probably have a fighter jet helmet too. I don a pair of generously provided driving gloves and detect a hint of premium unleaded recently ignited in something likely with 8-cylinders. Now we're cooking with gas.
Except all of a sudden were weren't – a facility manager emerged on stage and sheepishly stated that no driving was to occur today due to the weather being too warm for the slippery ice to stay frozen. Apparently, you need ice to go ice driving? For fear of being stoned by the now devastated mob of Australia's finest motoring journalists, he exited with impressive haste.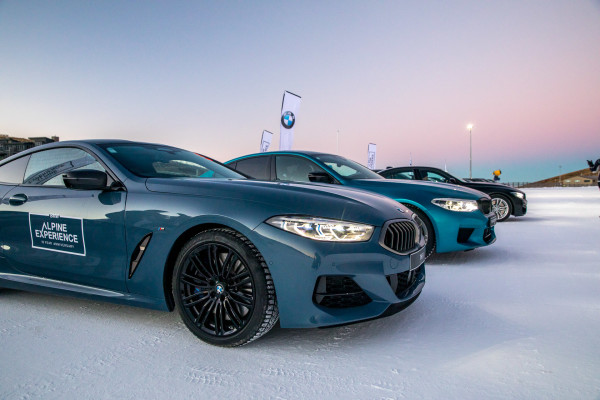 It was a sad moment, and hearts went out to the BMW team who had worked so hard to make the wintery bonanza possible. However, they were quick to whip up a brilliant backup plan – we would drive the cars back down the mountain, first along the road used for the notorious 'Race to the Sky' hillclimb and then a stretch of the Crown Range Road, New Zealand's highest main road. After navigating the treacherous but rewarding route, which was a power struggle between the turbo six engine I was driving and its tyres' tractional abilities on grit, we arrived at The Hills (a member's only estate by jeweller Michael Hill) for a lavish dinner.
The following morning I was awoken by an M850i clearing its throat in the parking lot. This must be the German version of an alarm clock? Today we would be stretching the legs of M Performance's most wicked creations to the backdrop of New Zealand's finest lakeside scenery. I jumped in one of the 8's for our tour and recalled some quick stats – 390kW of power and 750Nm of torque from a 4.4-litre twin turbo V8 with a 0 to 100km/h time of 3.7 secs. Tasty.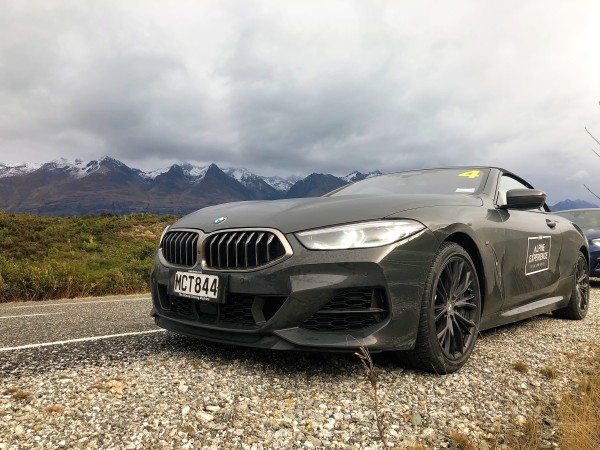 The M850i is a fluid beast, so smooth and linear, yet devastatingly powerful. It didn't appear to have that unhinged manic personality seen in some M variants, but rather delivered thrills with effortless poise. Flying around a hairpin and feeling the rear-wheel steering push me through, I'm reminded of a German butler that moonlights as a UFC fighter. In terms of vocals, M division's sound technicians have always known their craft. It has that throaty, visceral V8 sound but doesn't lose its cool, almost like if Beethoven's 5th was played by Metallica. Look out for our full review coming later in the year.
I was also lucky enough to get a quick burn in the new X7 M40i, an engine variant not sold in Australia. Engines aside, it's a plush oasis just dripping with tech and luxurious touches. I couldn't fault the ride quality and cabin appointment – it's simply a lovely place to spend time.
Queenstown's finest lakeside and alpine roads, which are a great combination of bends and straights, are perfect for grand touring. Something this thrilling and beautiful has to be on everyone's bucket list. We're looking forward to being back soon to tick off BMW's elusive Alpine Experience from the list next, and we hope you beat us to it.
RELATED: Your Quickfire Guide To A Boys' Ski Week in Queenstown
RELATED: Two Weeks With Jeremy Clarkson's 'Favourite BMW M Car Ever'