In June I ventured to Melbourne for the national launch of the BMW C 400 X and BMW C 400 GT, two premium mid-sized additions to the brand's Motorrad range. In what could only be described as one of the most miserable days of riding ever, I waited for the opportunity to sample the scooter in more agreeable conditions, later discovering a compelling and convenient cruiser, with plenty of bells and whistles.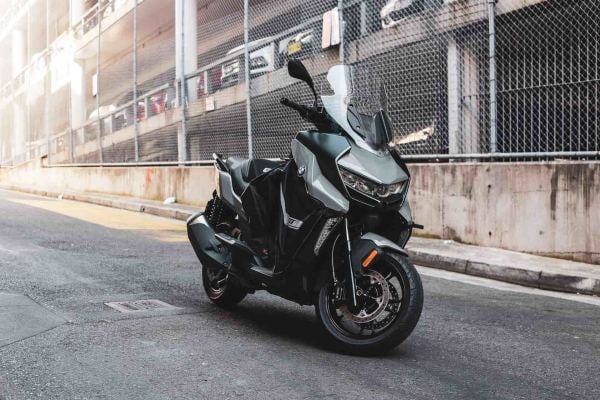 Design
The BMW C 400 X and GT are built on the same sizeable platform with an angular and futuristic silhouette, clean cockpit, broad ergonomic handlebars and sporty seat position. Upon first and even second glance they're almost impossible to differentiate.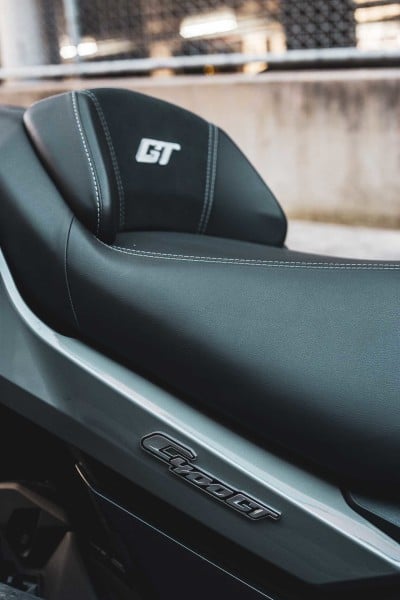 The foundation X model is more stripped back and streamlined, while the GT has a larger windscreen, rider backrest and dedicated passenger footpegs, better suited for longer journeys or touring with a passenger. My C 400 GT was also fitted with the optional canopy that protects you from the elements, which was a lifesaver at the launch (in the pouring rain), but went unused during my week-long loan, proving to be cumbersome and restricting access to handy storage compartments and important controls.
---
---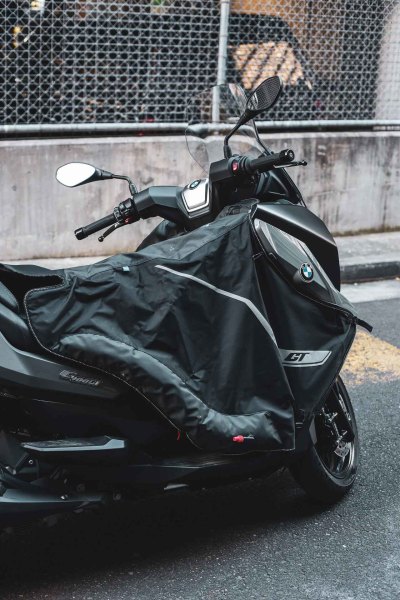 Powertrain
At the heart of both models is the same newly developed single-cylinder 350 cc engine, tuned for maximum efficiency and capable of delivering a solid 25 kW. The engine is paired with a Continuously Variable Transmission (CVT) and a 12.8-litre fuel tank to produce a smooth and fuel-efficient ride.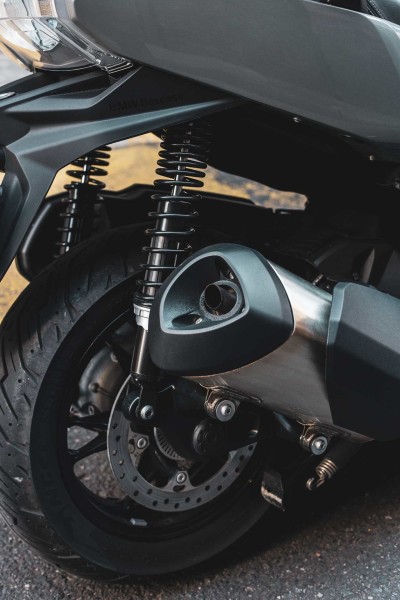 The engine idles magnificently and provides more than enough grunt to rocket you away from the lights pulling without issue well into the 100km/h range. It also has no trouble supporting the weight of a passenger and is the ideal capacity for those frequently using motorways.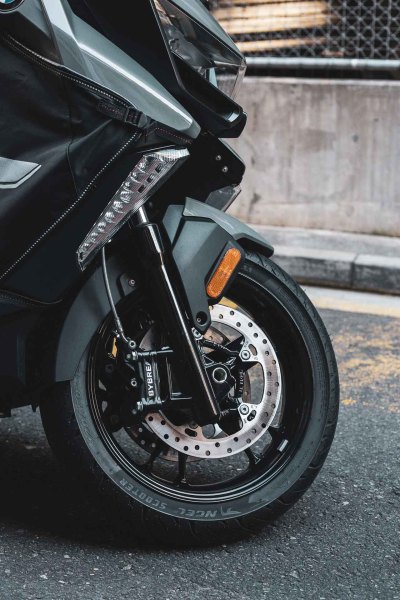 Features
Both models are offered in their base form with intuitive glove compartments, twin 265mm disc brakes at the front, single 265mm rear disc brake, ASC and ABS as standard. Buyers can then choose to add an ION package, which adds heated handlebars, seats, keyless ride for the X (it comes standard on the GT), daytime riding lights and connectivity enhancements to the 6.5-inch screen.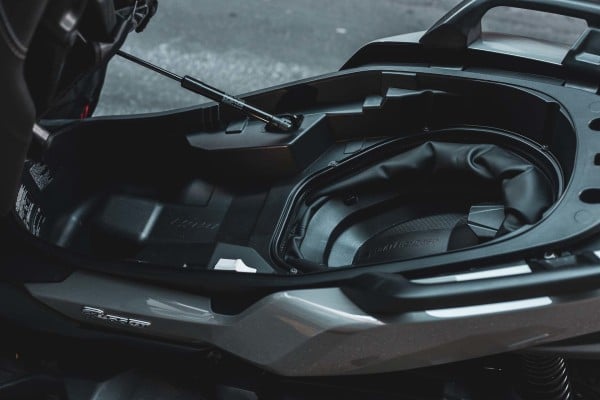 Each model gets the excellent BMW Motorrad Flexcase, a unique storage compartment located under the seat that can be extended downward to fit a full-face helmet when parked. A 12-volt power socket in the front right glove compartment allows for device charging, but you'll have to spend extra on the adapter to use it. An optional top case can also be fitted to the luggage bridge on both the C and GT.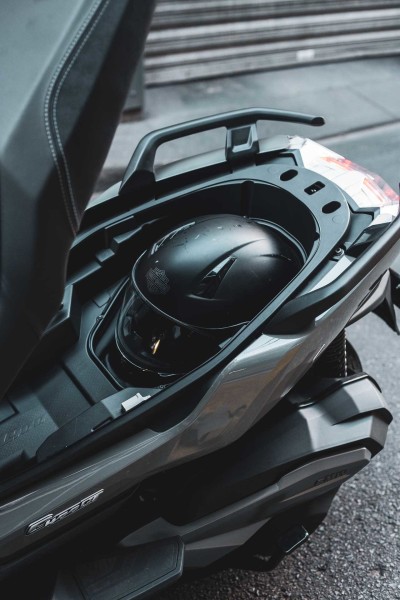 Riding
Had the weather worked in our favour, the ride program on launch day would have been a wonderful opportunity to really test the BMW C 400 GT's dynamics and rideability. Instead, on the wet Dandenong bends, I took it very easy. During my week in Sydney, I only used the bike to commute and while it may have been designed with a Sunday ride through the National Park in mind, I can't see many (or any) people using it as such.
As an urban commuter, with the ability to carry a passenger with ease, it ticks all the boxes. The heated handlebars and seat are heavenly, as you nip through the traffic comfortably cruising at 80km/h en route to the airport. The riding position is excellent for slow manoeuvres and for spirited corners while feeling agile and rock solid at all times.
Final Thoughts
I can't say I love the aesthetic and being a mid-sized scooter the platform is larger than I'd like for a daily commuter, making lane splitting and parking it, especially when you're trying to slot it into an all-day dedicated motorcycle spot in Darlinghurst, a pain.
---
---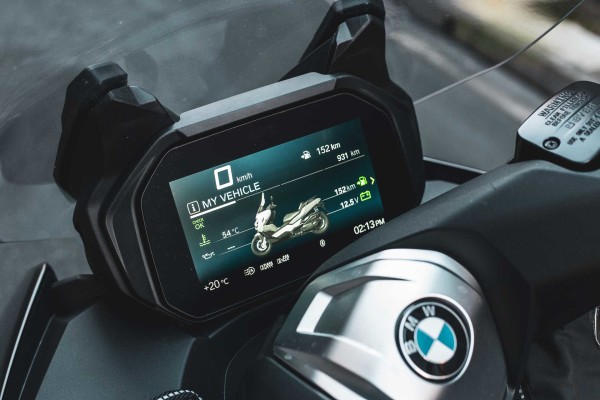 Outside of those qualms, it's a really compelling blend of creature comforts, practical convenience and effortless cruisability. Serious scooter commuters shouldn't consider anything under 250cc and the BMW C 400 GT is better looking (and more expensive) than its mid-sized rivals and leaps and bounds ahead of Vespa in terms of safety and bells and whistles, for a similar price.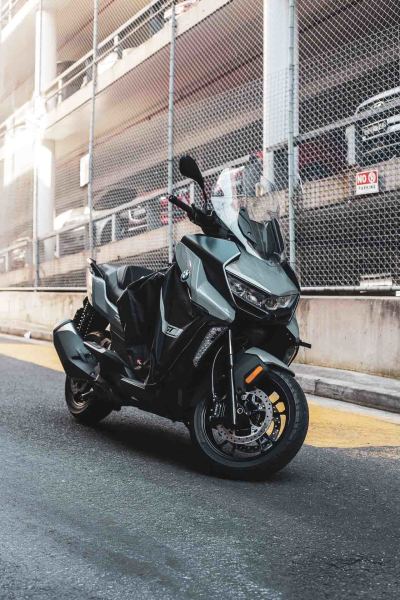 Personally, I'd leave the more expensive BMW C 400 GT and settle on the C 400 X ION with both the keyless ride and heated handlebars and seats being an absolute gamechanger.
Prices for the BMW C 400 X start at $10,490 and $11,790 for the C 400 GT.
Head to bmw-mottorad.com.au
On the other end of the spectrum from BMW is the scintillating M8.