For some people, creating a car collection is half of the fun. There's a certain game-like aspect in hunting for the perfect model in the desired condition, negotiating to that ideal price point and figuring out the logistics of how you will get it to where you want it to be. Well, maybe not the last part but you get it: some people love the hunt and the haggle.
And some people really just don't. This car collection is for those people. Someone who wants it all and they want it now, whatever the cost.
Enthusiast Auto Group, out of Cincinnati, Ohio, has prepared a ready-made ensemble of BMW's for someone looking to start their collection off with a bang. Featuring 13 cars, all listed to be in top condition, the collection is on offer for a colossal $2.3 million USD (approximately AU$3.14 million), excluding shipping (unless you're in the US).
---
---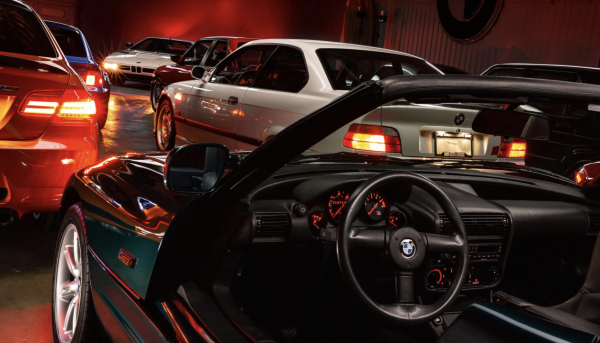 If you're a BMW enthusiast with a good chunk of disposable income to spare you could have all 13 of these cars: a 1981 M1, a 1990 E30 M3 Sport Evo, a 1995 E36 M3 Lightweight, a 2005 E46 M3 Competition Package, a 2013 E92 M3 Lime Rock Park Edition, a 1991 Z1, a 2001 Z3 M-Coupe, a 2007 Z4 M-Coupe, a 2003 Z8 Roadster, a 2002 E39 M5, a 1988 E24 M6, a 1988 E28 M5 and a 2011 1M Coupe.
Those are 13 of the best BMW's from the last few decades. However, if there is one that you're not particularly fond of or one that you already own, EAG has said that it's happy to "tailor the group of cars", presumably adding or subtracting as a potential buyer wishes.
So there you have it. If you're looking to spend a few million on a pretty epic 13-car BMW collection, this is your chance.