The rate of technological advancement in performance motoring is simply astounding. Rapid innovations in engineering have seen cars improve in consistently large increments over the past few decades. The advent of advanced turbocharging, torque-vectoring differentials, quicker automatic transmissions, onboard electronic systems, and materials development has seen acceleration and lap times diminish year on year.
A supercar with a 0-100 km/h time of over 3 seconds isn't all that 'super' these days, compared to 15 years ago, when this kind of accrual of speed was reserved for the upper limits of the hypercar fraternity. Although more of a marketing play, it feels like a new Nürburgring lap record is announced every week, with the new crown champion a limited-run exotic example from a European manufacturer. Winding things back to the most basic metric of a car's ability and power, shows just how far we've come over time, as the below graph from Bloomberg shows.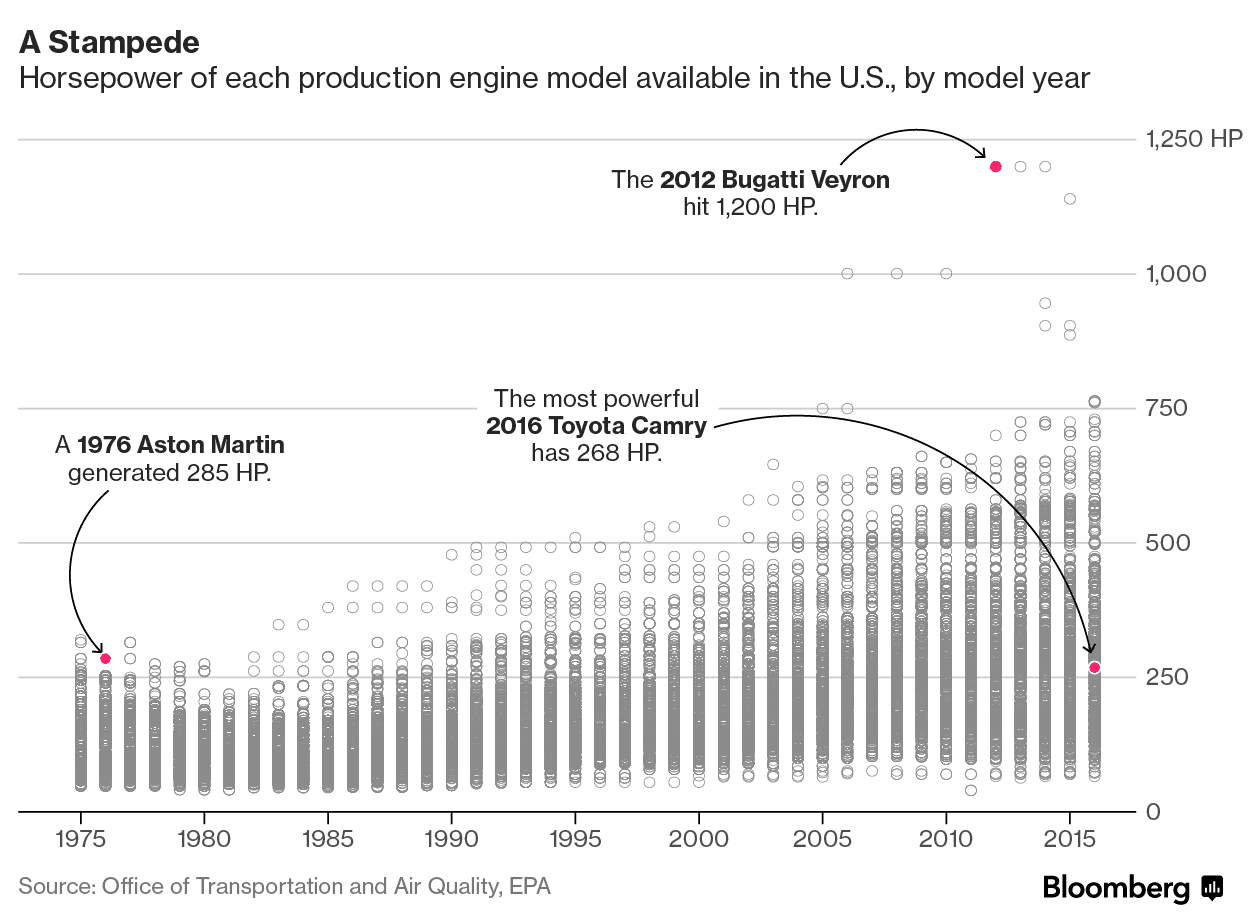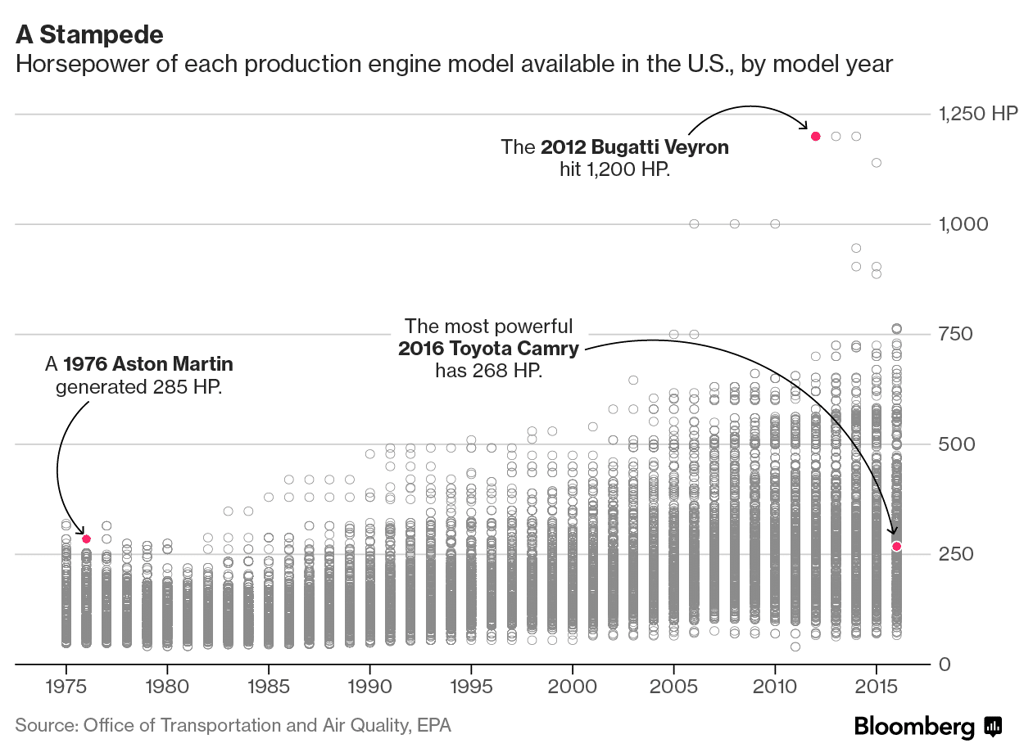 Further testament to our ingenuity is the fact that combustion engines are around 42% smaller than they were 40 years ago, while median fuel efficiency has doubled.
Having recently spent a week with the BMW M8 Competition, I found it hard not to look back at the evolution of cars without a feeling of reverence. Equipped with a maniacal twin-turbo V8 pumping out 460kW (617hp) of power and 750Nm of torque, the M8 is a man-made force to be reckoned with. Matting the accelerator is hastily followed by what can only be described as an act of violence, as the coupé smashes through 100km/h in just 3.2 seconds and disposes of the quarter-mile in close to 11.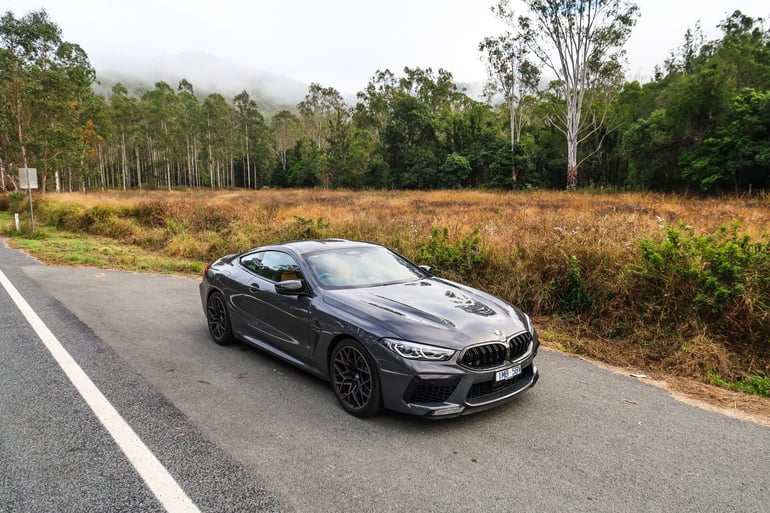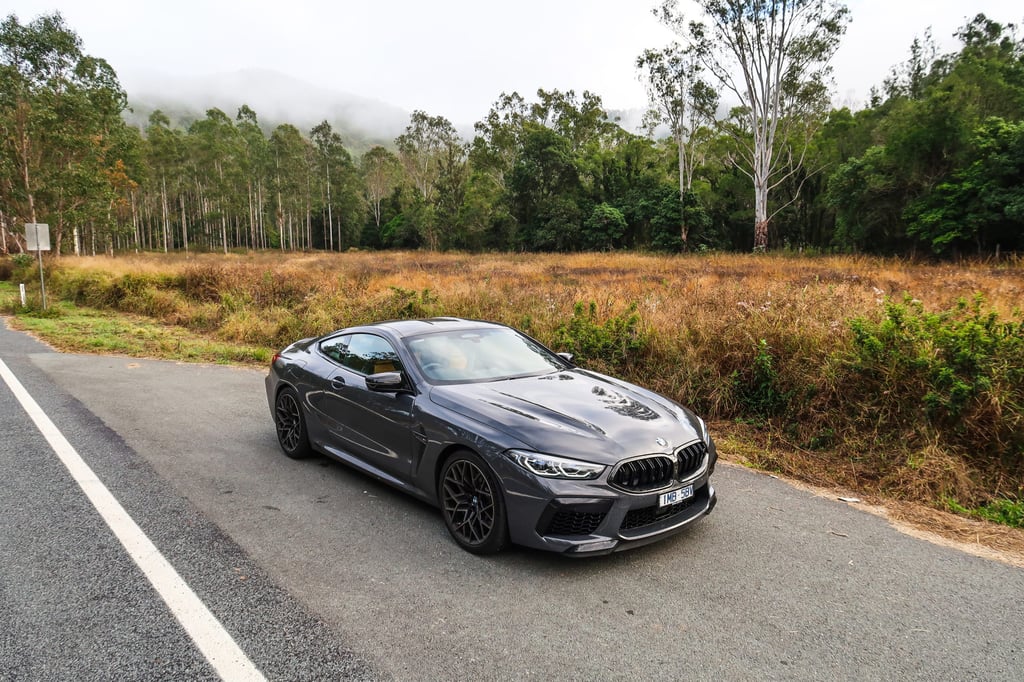 When it comes to the bends, technology such as forged links and anti-roll bars, steel braces and aluminium struts, an xDrive variable all-wheel-drive system, and a suite of electronic aids has it driving quicker and smarter than any of its predecessors dreamt.
And then there's the design. Although punctuated with clever elements like laser headlights, carbon fibre and functional aerodynamic parts, the car's looks are more art than science. It's designed from a place of creativity and emotion, which is what ironically makes it the most attractive M car in the today's line-up.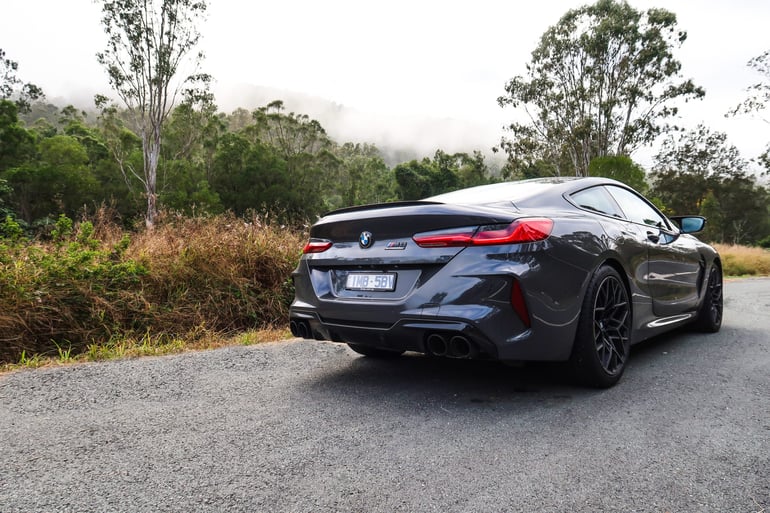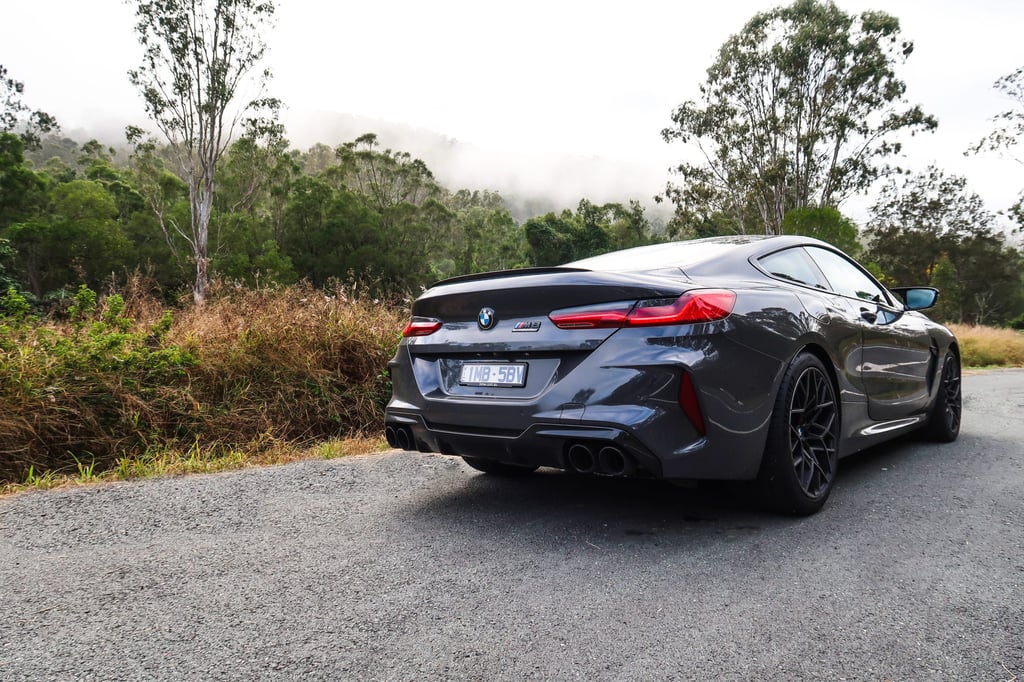 We thought it fitting to get into the mind of the person behind all of this to discuss how the brand has evolved into what it is today: Markus Flasch. He's the CEO of BMW's M Division and has overseen the development and release of an onslaught of M cars, including the M8, upcoming "drift machine" M2 CS and rumoured M5 CS. Read on for Flasch's take on the evolution of cars from classic to today, how motorsport influenced passenger cars, and what's on the horizon for the German manufacturer.
BH: Markus, for those who aren't familiar with the background of BMW M, could you share a brief overview of the company's early days in your own words?
MF: "The history of the BMW M can be traced back to 1972. BMW hired Jochen Neerpasch to head the brand's motorsports efforts. As one of his first actions, Neerpasch suggested to the board of management to build up a small, fast-moving unit which was independent from usual processes that are common in a big corporation. As a result, BMW Motorsport GmbH was founded. Right from the start, this subsidiary was not only commissioned to handle all motorsport topics, but it was also established to be a profit centre to add a share to BMW AG's revenue."
BH: What defines a classic BMW vehicle?
MF: "There is more than one definition of "classic". In fact, everybody has his or her own view on this that can be related to personal memories, age and perception of the BMW brand. Talking about BMW M cars in particular, every classic M Model embodies the approach of high-end performance cars that set the benchmark in their respective period and segment."
BH: Is there one classic BMW M vehicle, or a series, that you believe is particularly special?
MF: "There are several examples that could be named. One model for sure is the first-ever BMW M3 which was launched in 1987. BMW M aimed to build a competitive touring car at that time. In order to meet the regulations, 5,000 units of a road-legal homologation version had to be produced. The engineers took the second-generation 3 Series (E30) as a basis and rebuilt it from scratch. Not only did they develop a whole new engine for the M3; they left no stone unturned to build the best possible competitive race car.
After the road version of the M3 was launched, BMW M soon found out that there was a high demand for performance cars. Eventually, close to 18,000 M3s were sold, which nearly quadrupled the requested number of homologation cars. Besides that, the M3 E30 is still the most successful touring car in history. This car was born for the racetrack but also served as the top performance version of the BMW 3 Series."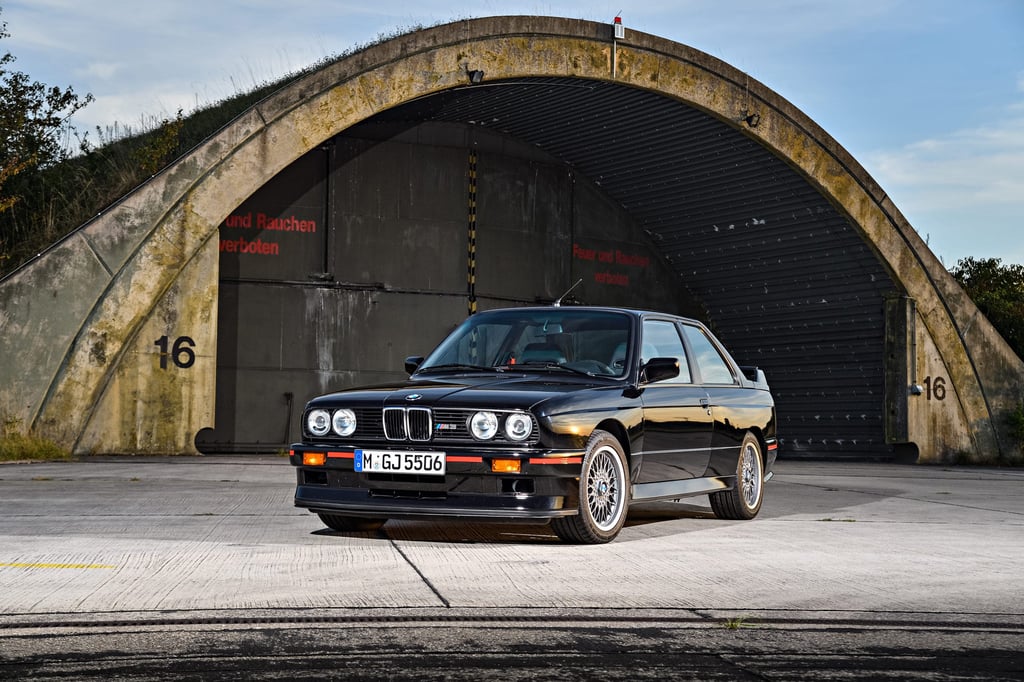 BH: What do you think drives a person's desire to own a BMW classic vehicle?
MF: "Some dreamt of an "M" in their younger years with the aim of making their dream come true once they were in a position to do so. Others appreciate the combination of a classic that delivers the typical attributes of an M car such as outstanding performance, appearance and exclusivity. And if you ask any owner of a classic M car, he or she will provide you several more personal reasons."
BH: How has BMW's place in motorsport influenced what ends up in the garage of an everyday BMW fan?
MF: "BMW and motorsport have had a close connection since the early days of the brand. The first motorcycle won endurance trials just a few months after its presentation in 1923. The BMW 328 grew to be one of the most successful sports cars of the 1930s. After two challenging decades for BMW in the 1940s and 1950s, BMW introduced the "New Class" models, the BMW 1500 and 1800 that served a certain niche; a dynamic but versatile sedan.
This was a result of the company's first market research programme. It stated that BMW was still regarded as a brand with a sporty DNA that upheld the required credibility and BMW was the right manufacturer to offer the perfect product for this niche. And it was more or less the start of what evolved to the important USP of delivering premium cars with a dynamic approach. Several wins and championships in different motorsport categories facilitated this USP until today."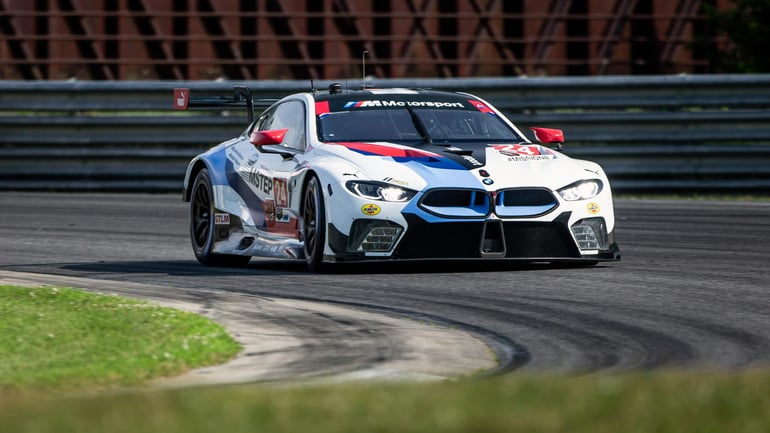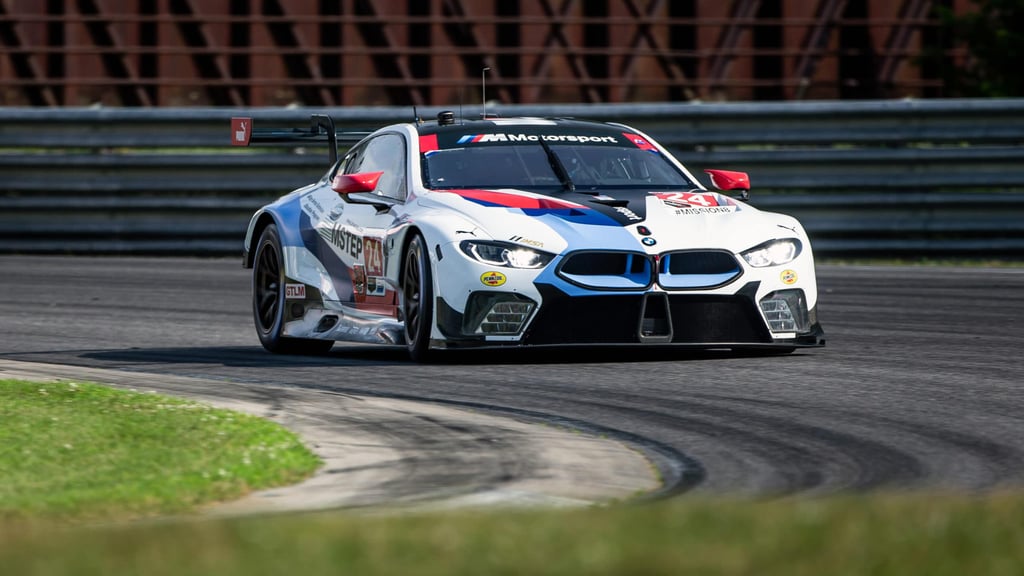 BH: Were there any technological breakthroughs that proved pivotal to the success of BMW M in its earlier days?
MF: "BMW M established the philosophy that for the perfect M car the entire package was the crucial factor. It was not enough to install a high output engine and leave the rest to standard specification. Every single car required the right "ingredients" to set benchmarks in its own sector. The best solution for the M1 back then was a mid-engined sports car with a spaceframe and glass fibre body panels while for the M3 a light, high-revving four-cylinder engine and tailor-made lightweight aluminium body panels were the perfect choice. So it was more than just one technological breakthrough; it was about using the right "tools" at the given time for the particular car."
BH: How true to the BMW M principles of the 1980's (when the first road-going M vehicles were first being released) are today's M vehicles, using the flagship M8 Competition as an example?
MF: "There is not much difference between the first M vehicles on the roads back in the 1970s and 1980s and the latest products. BMW M has always been the epitome of the most powerful and most sporty high-performance cars and we are very proud of our history in professional and customer racing, too. You can feel the racing genes in every M product. A prime example is the new M8, which is the fastest road car the company has developed so far."
BH: Which classic M vehicle would you say is the natural predecessor of the M8 Competition? Which aspects have been carried forward between these two vehicles?
MF: "If you had to pick one car that comes close to the M8, then the legendary M635 CSi of 1984 would be it. Both are coupes, both are suitable for four passengers and both are beautiful vehicles with state of the art techniques applied, whether it relates to the engine, chassis or other elements. And both are incredibly fast!"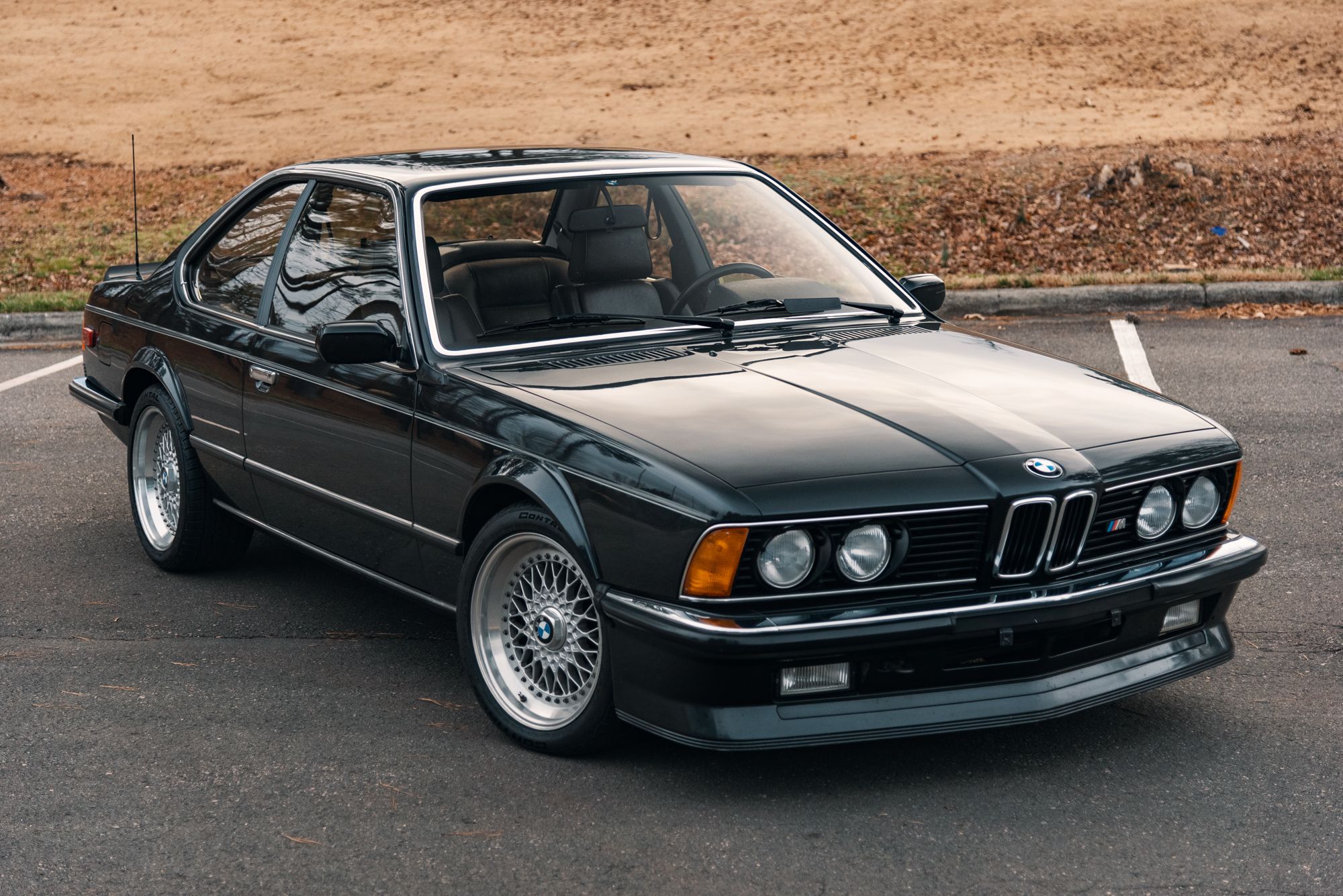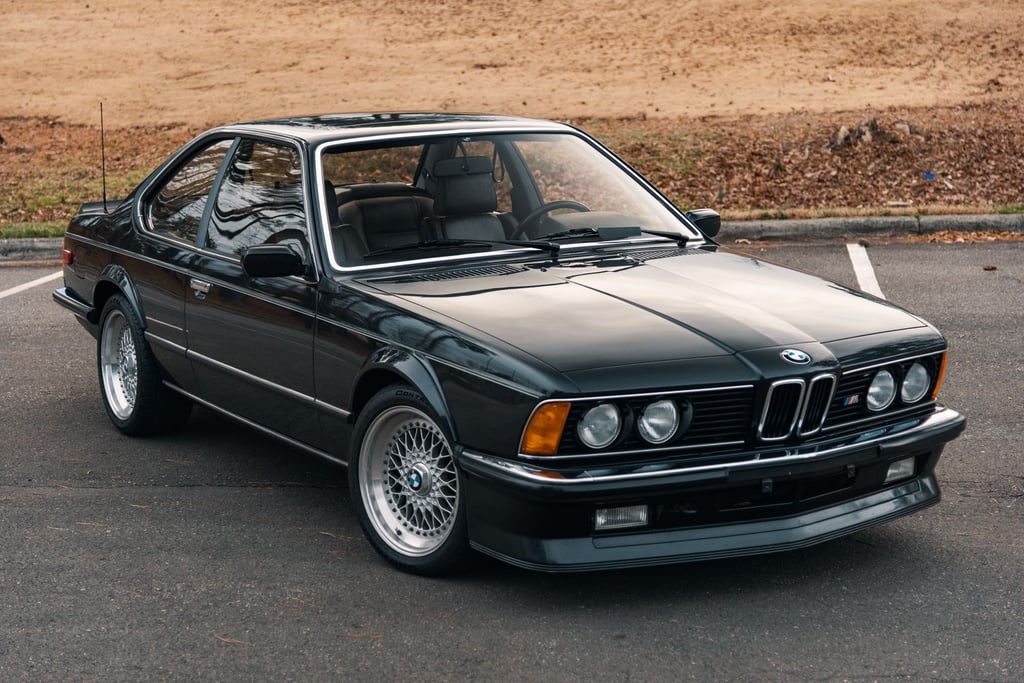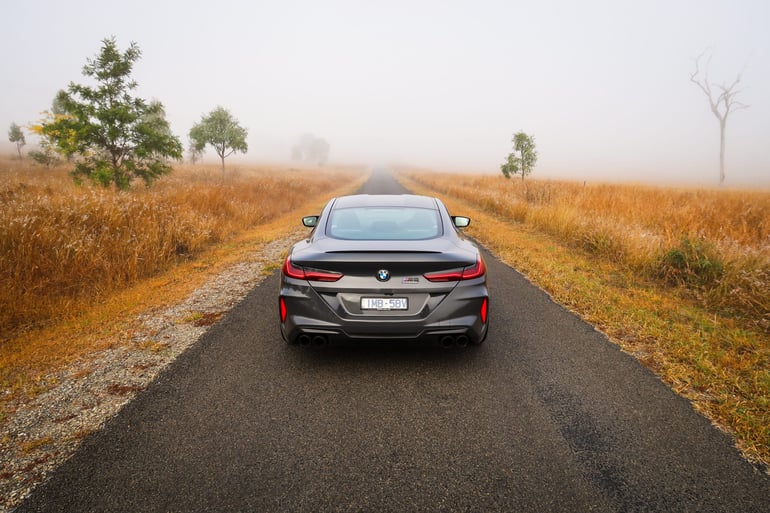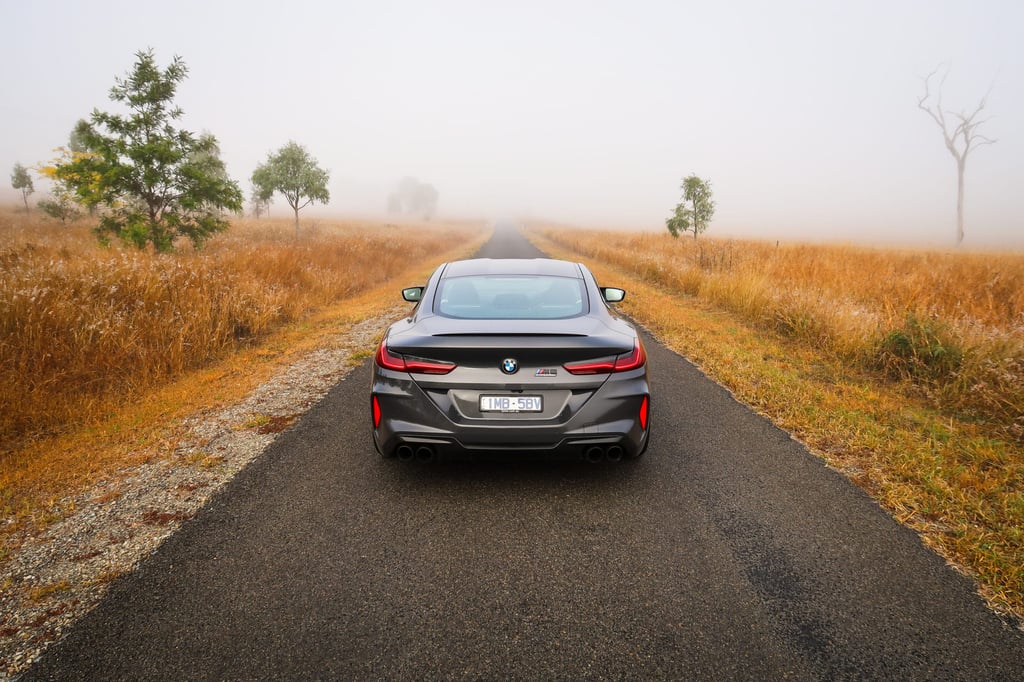 BH: The idea of a future classic is fascinating. Which M vehicles on sale today do you think will be regarded as icons 40 years from now?
MF: "That's a tricky question because all of our products can be future classics. But if I had to pick only one I'd say the current BMW M2 CS. It doesn't have a predecessor, it's young, wild, crisp, and incredibly fast and if you're a diehard petrol head you can order the M2 CS with a manual transmission."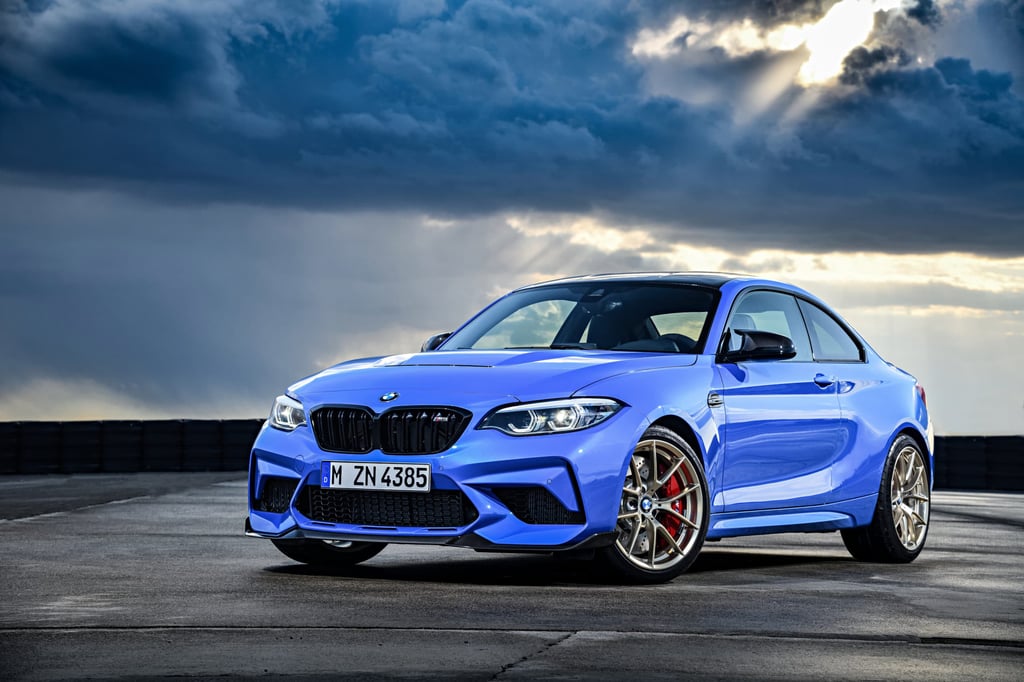 BH: Are there any legacy BMW models or nameplates that you think should be, revisited in the future for a revival?
MF: "There aren't many nameplates left as we intensively extended our product portfolio over the past decade. Lots of our fans wish for a remake of the M1, which also is one of my favourite BMW M models. The M1 was the first ever BMW M car and is truly a legend."