For the past 12 years, AMG and speedboat makers Cigarette Racing have joined forces to create monsters.
Limited run, batshit crazy monsters. How else are you mean to describe 2,700 horsepower speedboats?
2020, you'll be pleased to know, is no different at all. Introducing Cigarette Racing's 59-foot Tirranna AMG Edition, the latest lovechild from the strategic collaboration.
---
---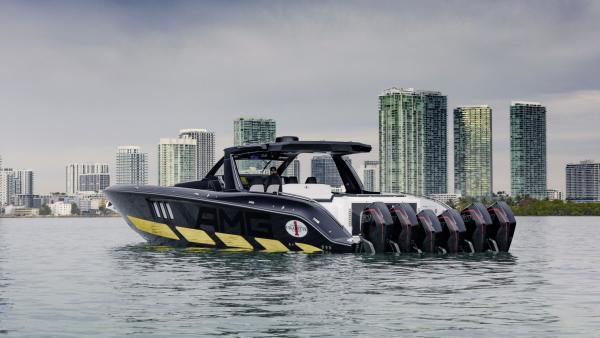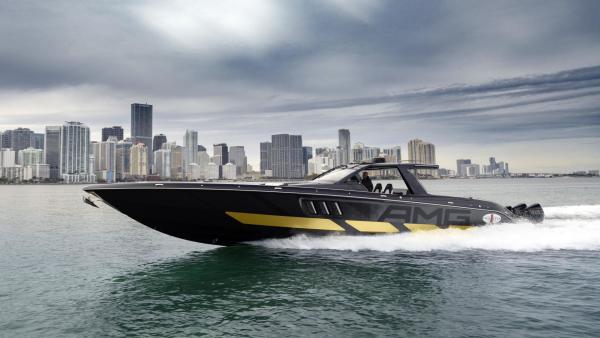 There are six – you read that right – six supercharged 4.6-litre V8 outboard motors equipped to this demon, delivering a staggering 2,700 horsepower between them for a top speed of 70 knots.
Aboard, guests will find room for 26 people, a king-sized bed, bathroom and even a kitchen. Everyone likes to go fast, but what's the point if you can't cook up some freshly caught Kingfish, sink a few beers and cop a snooze?
RELATED: A Supercharged V8 Ford Ranger Raptor Is Coming To Australia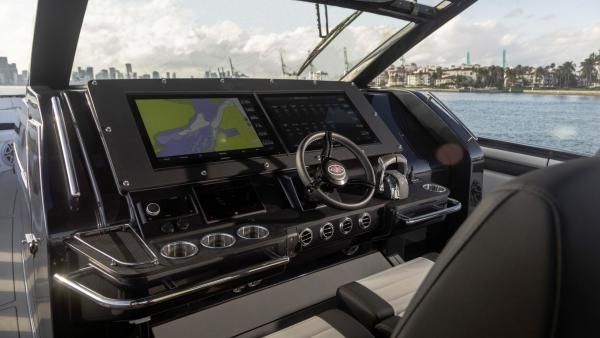 For the new decade, however, customers will also be offered a one-off Mercedes-AMG G63 Cigarette Edition. With a paint scheme to match the boat (of course), the V8 bi-turbo whip will sport a special blue and cream leather interior.
The boat alone will set you back a lazy US$3 million, which you can see more of at cigaretteracing.com.