We see it all the time on social media, superyacht after superyacht sprawled across the Mediterranean or the Caribbean, sporting unfathomable luxury and an endless string of glamourous models.
Okay, that might be a little ironic coming from us, the perpetuators of such exclusive content, but not every superyacht dream is as unreachable as you may think.
A little closer to home the average (take that loosely) joe with some considerable savings or simply a lot of friends willing to chip in, can too access their own slice of superyacht heaven here in Australia.
---
---
Below you'll find five superyachts anyone can charter in Sydney this summer. Be it an epic NYE party on the harbour or a trip up the coast and back, feast your eyes on these stunning vessels.
M/Y Oscar II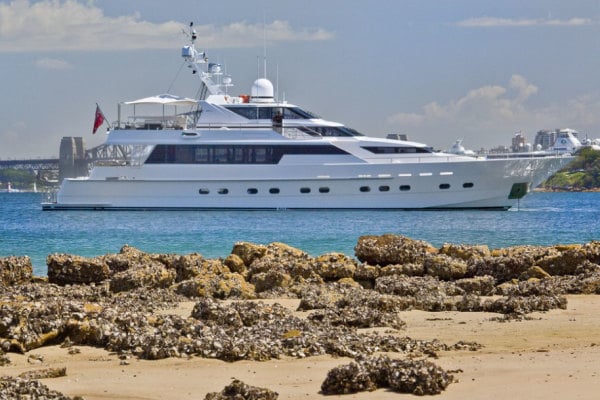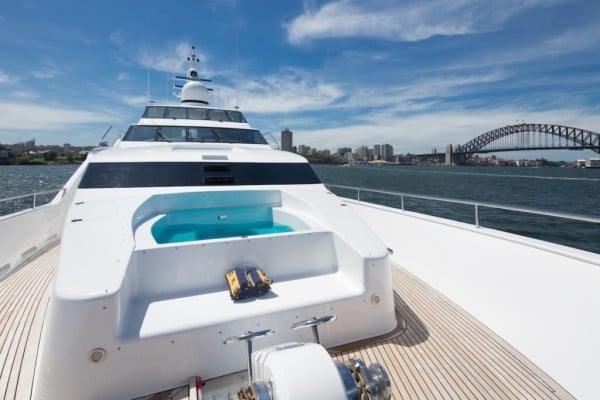 Length: 105 ft
Max passengers: 64
Overnight guests: 8
Price per hour: $2200 – $2500
If you're looking for sizeable entertainment space on a luxury vessel without splashing out huge cash, this is it. The Oscar II stands strong and tall, with a bright cocktail bar at the rear and a Jacuzzi on the foreword deck.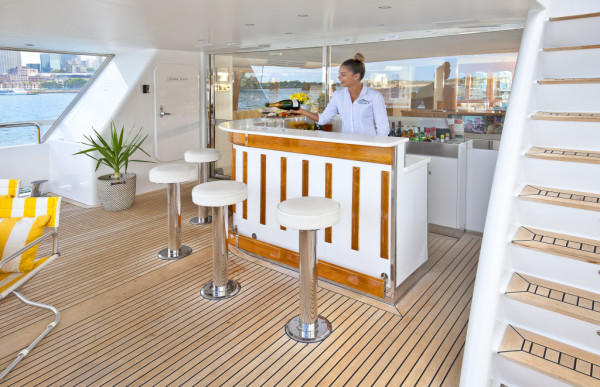 M/Y Seven Star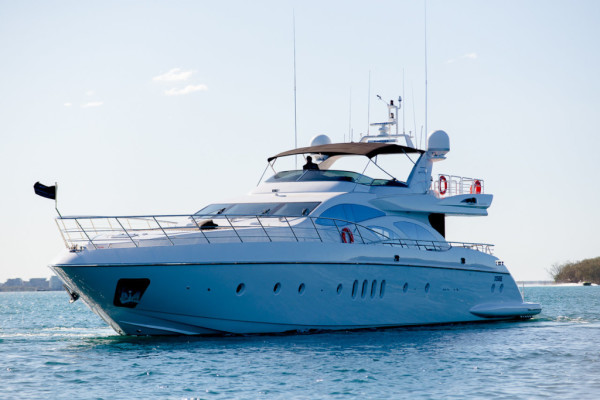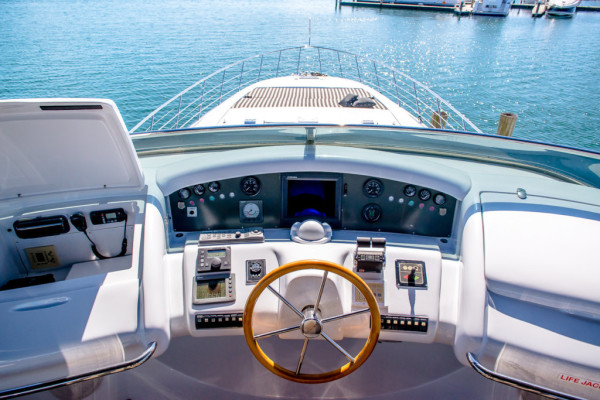 Length: 98 ft
---
---
Max passengers: 70
Overnight guests: 6
Price per hour: $2250 – $2500
With its stunning lines and impressive presence in the water, M/Y Seven Star is the ultimate statement for those looking for sleek elegance over sheer capacity. It boasts a large, open air sundeck with a jacuzzi, along with a lavish stateroom and two twin guest rooms.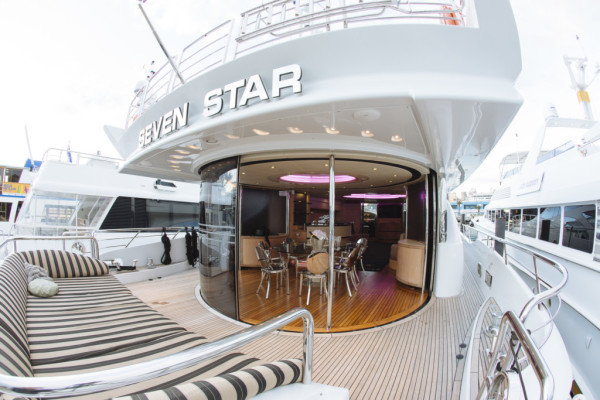 M/Y Quantum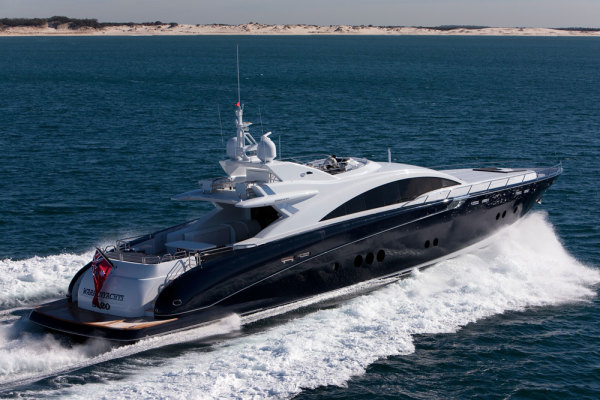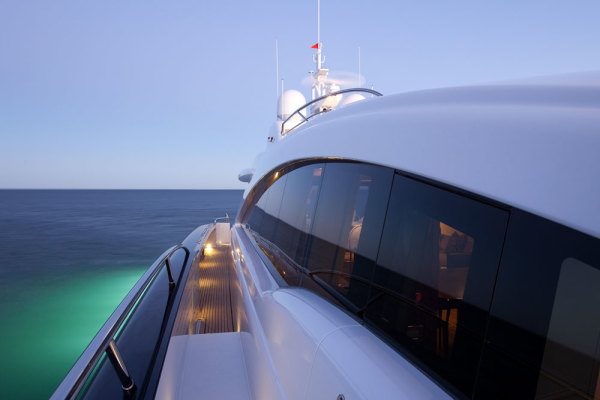 Length: 120 ft
Max passengers: 45
Overnight guests: 8
Price per hour: $2750
---
---
Quantum is the prime multi-purpose luxury yacht, offering a minimal décor suitable for both a client meeting and a cocktail party. Its power can propel guests up to 26 knots along the Sydney coastline while they enjoy state-of-the-art features and its sleekly seductive design.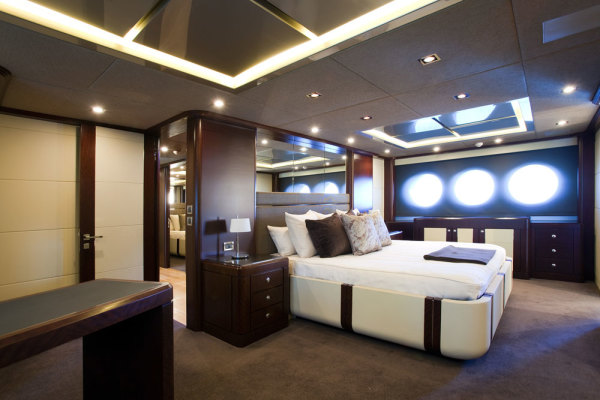 M/Y Sahana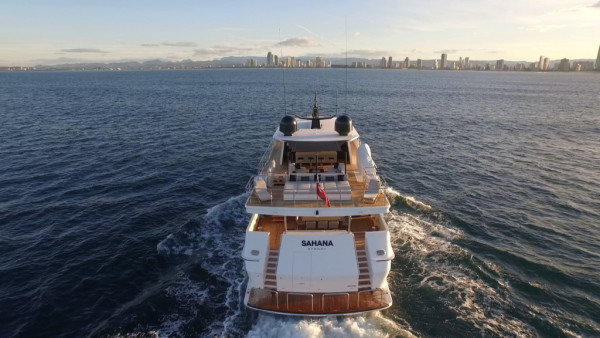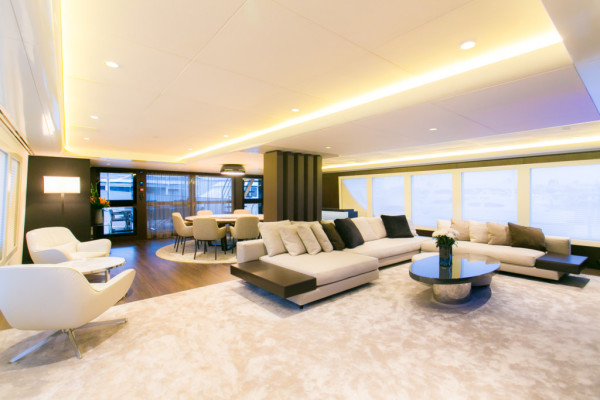 Length: 120 ft
Max passengers: 80
Overnight guests: 8
Price per hour: $3250
If space is what you're after, this is the yacht for you. The Sahana has five huge entertainment areas, Italian marble and wooden finishes, and all the imported luxuries you could think of.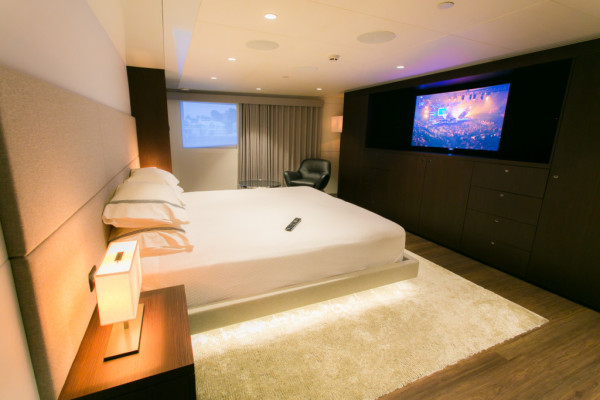 M/Y Ghost II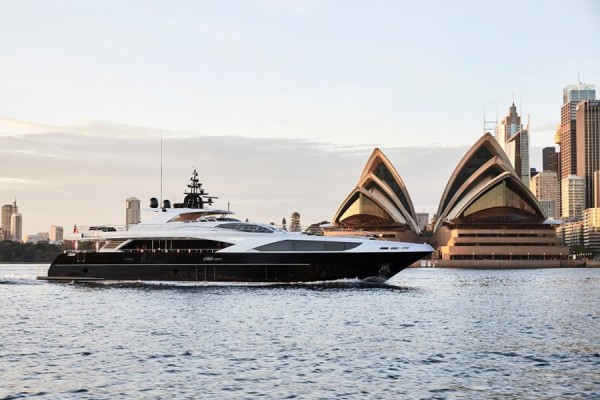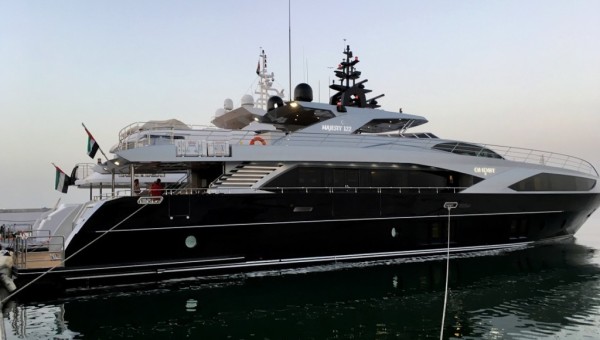 Length: 122 ft
Max passengers: 110
---
---
Overnight guests: 12
Price per hour: $3200 – $4000
If you spent any decent time on Sydney harbour last summer, chances are you caught a glimpse at this dark, mammoth yacht and wondered just who actually has that much money. The newest and most luxurious superyacht on the harbour is in high demand, spanning over three levels, with five staterooms, two bars, two tenders and a jet ski.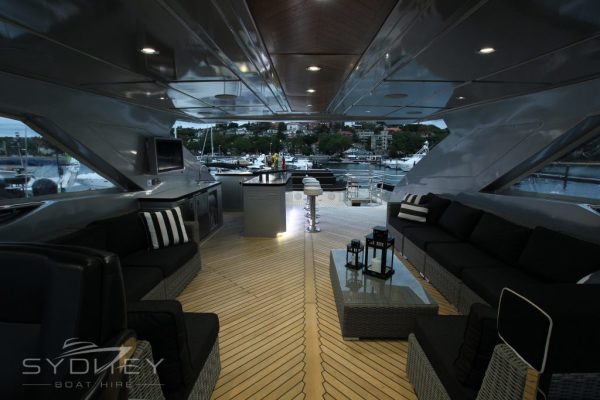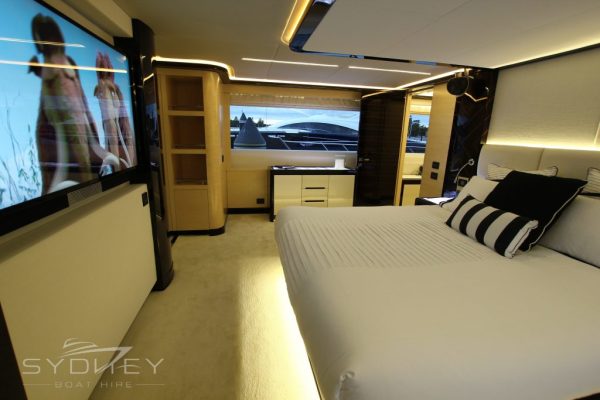 All yachts are available for charter this summer via our friends at Sydney Boat Hire.