Years spent cruising in and around the Australian coastline has inspired the Deal Island 50, created by the Victoria-based Wooden Boat Shop and its founder Tim Phillips in what is easily one of the most attractive boats in recent memory.
Refining ideas sketched off of classic and traditional-style working boats, this immaculate wood and bronze vessel builds on the brand's formidable reputation from producing and maintaining Sorrento's iconic Couta Boats – now the largest collective fleet of wooden boats in Australia.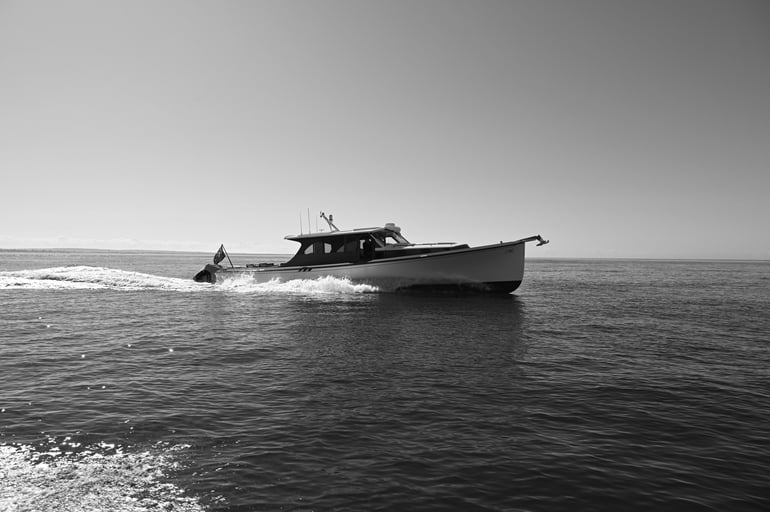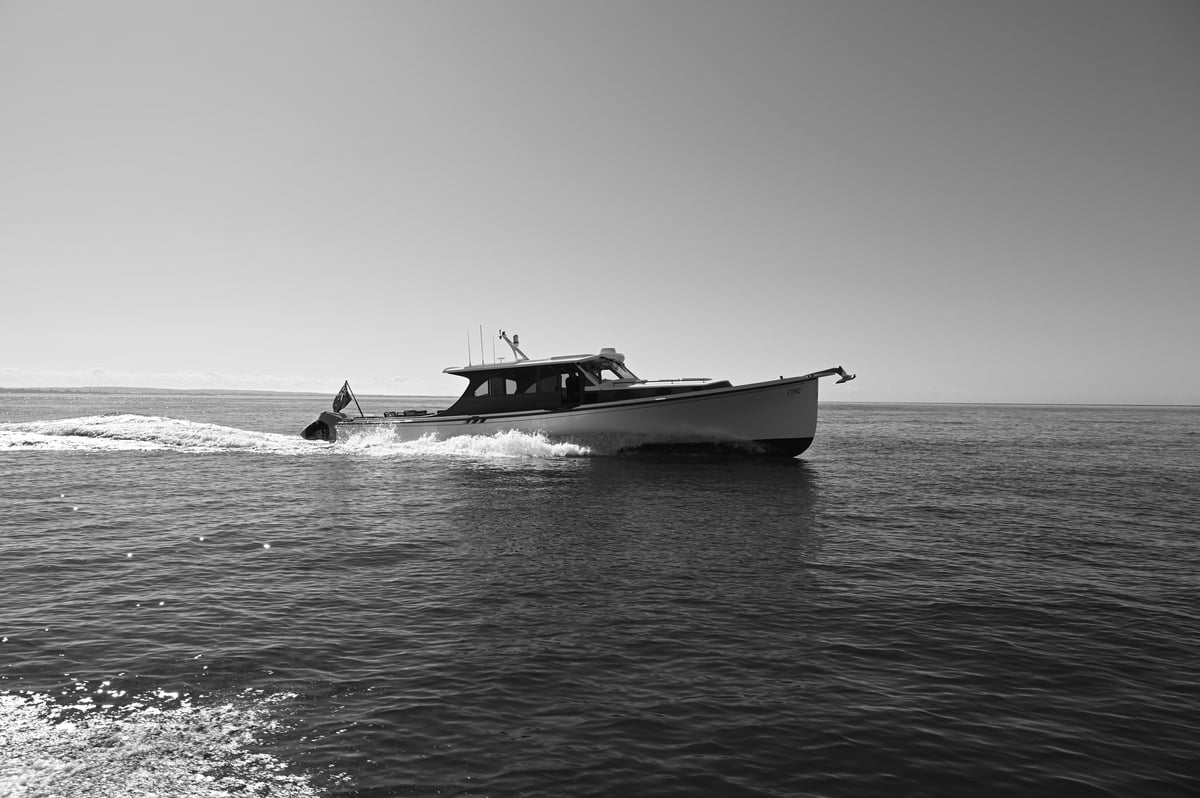 Much like the Couta Boats, the Deal Island 50 showcases a preference for pure elegance and style, mirroring the beauty and sense of place of Sorrento on the Mornington Peninsula – where the boats have been handcrafted in The Wooden Boat Shop's 12/2 acre yard under the guidance of Australia's leading naval architect, Andrew Dovell.
Down in the guts, a Volvo Penta D13 1000hp – with a top speed of 28 knots and a cruising speed of 18 knots – has been used to power a 24v alternator capable of producing 300amps, bow thruster and anchor winch, as well as drive the hydraulic pump. The efficient design means that the 600 AH lithium house battery bank and 800Ah capacity lithium battery can be rapidly charged from flat to full in less than three hours, with the ability to be cycled all the way down. At around $3.18 per cycle, that's about 40% less expensive than systems using AGM or Gell batteries.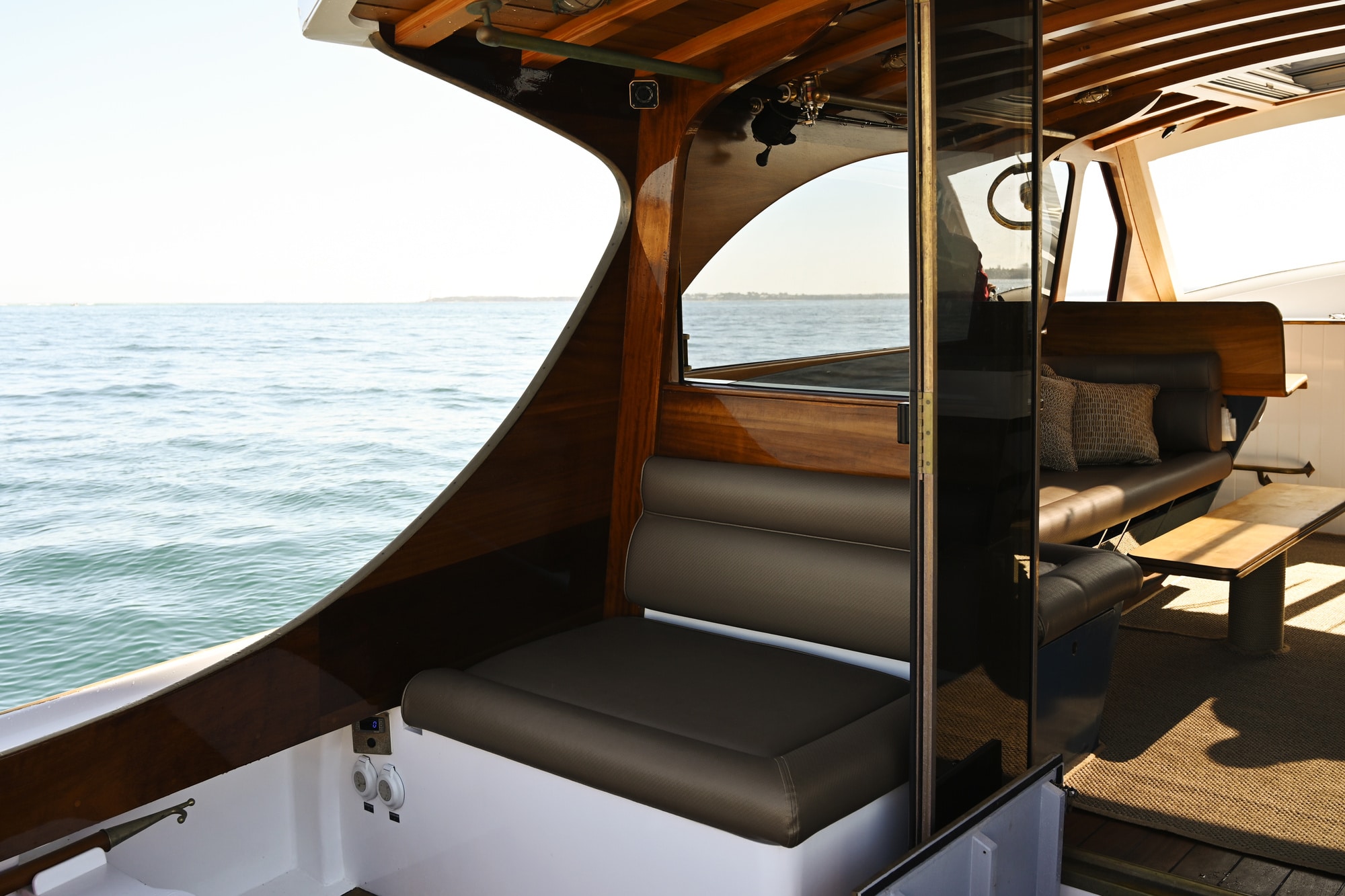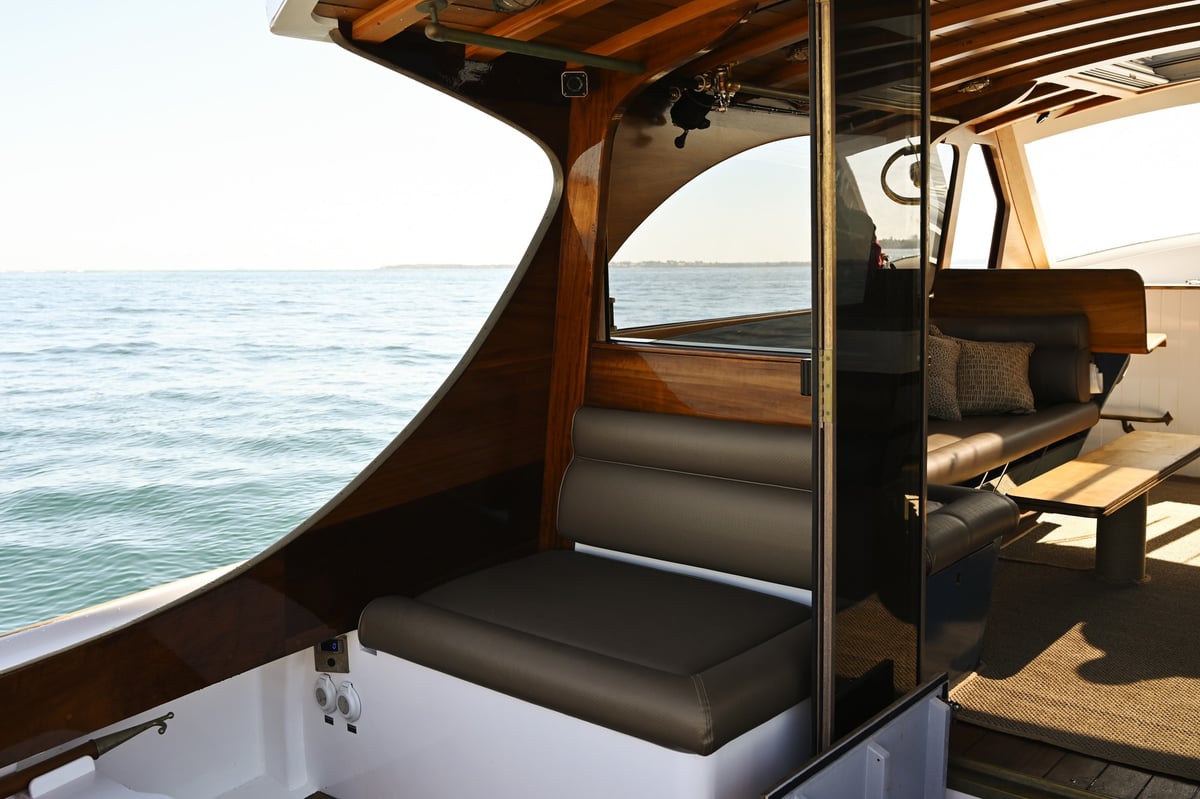 Phillips has managed to achieve over 15 knots at 1500RPM due to the boat's sharp power efficiency. Even the air conditioning can run for 5-6 hours on battery alone, indicating that the boat is able to store about as much energy as the average house uses in a day.
The eye-catching low profile featured a large main salon with a large settee and a table in a lift towards the rear. The cockpit features a spacious cocktail table, deck chairs and a barbecue to entertaining, while the large master stateroom sits forward with a head and a shower. A bunk to port doubles as a lounge with a wooden stove when when the BBQ runs out of space.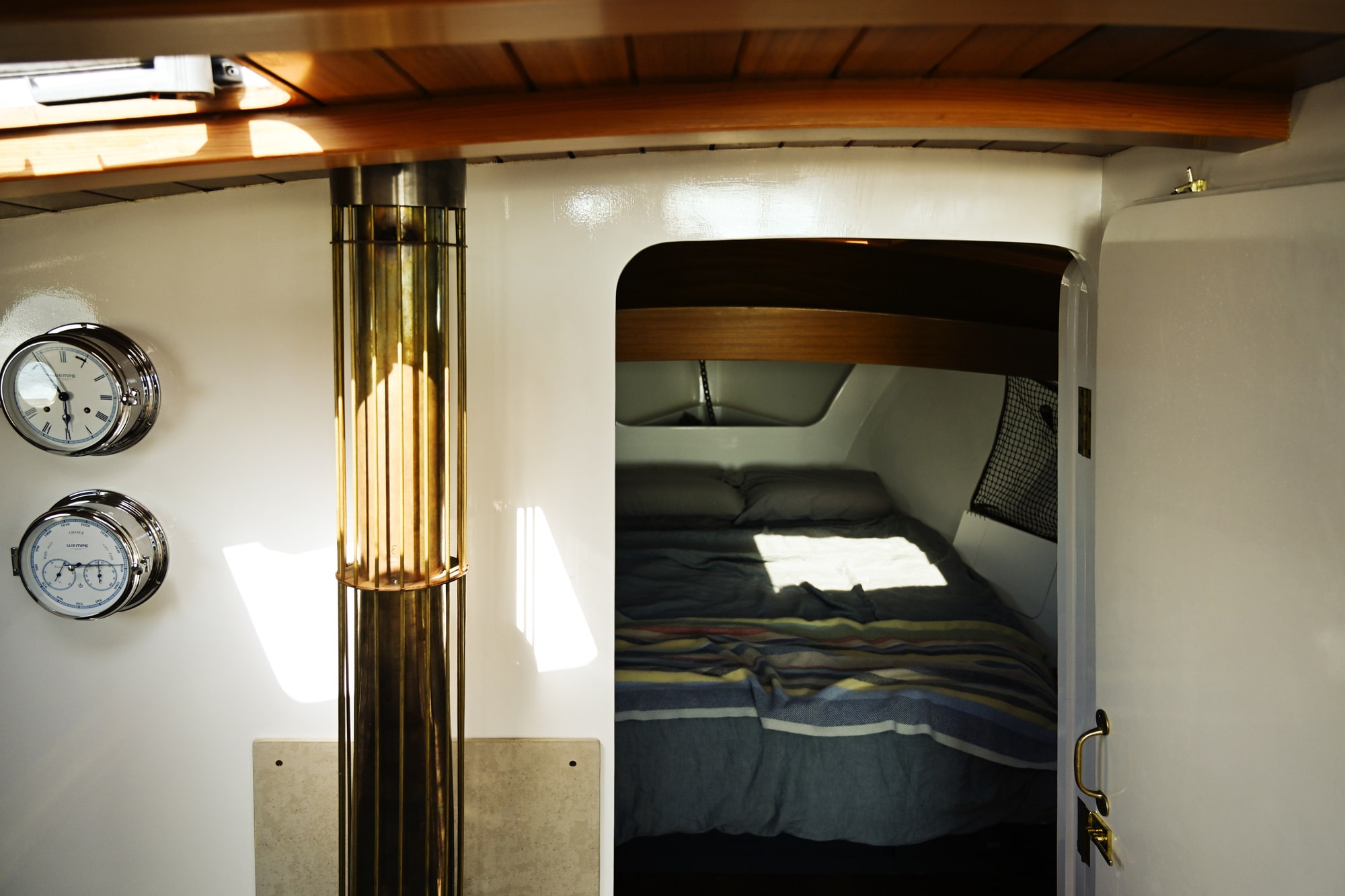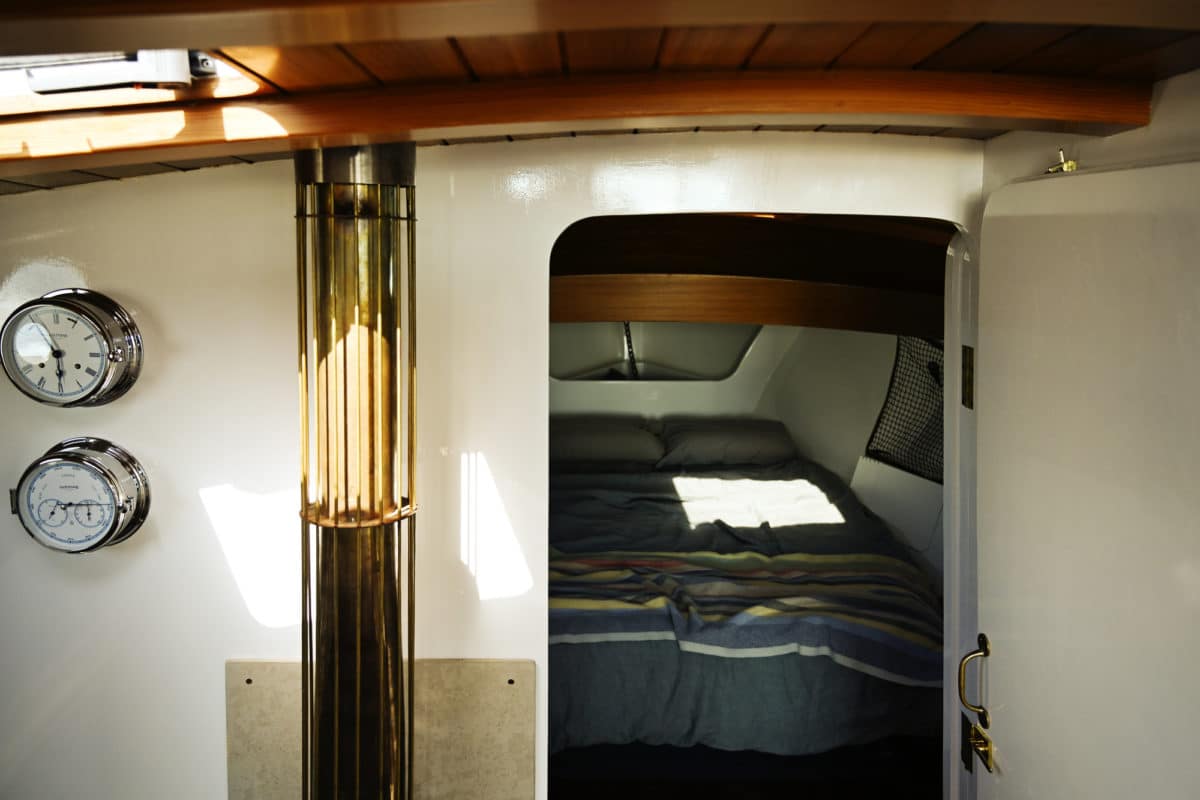 The Deal Island 50 uses hardwood for the strip plank hull below the waterline, while the topsides are built with smooth cedar. African teak has been used for both the deck and cabin, creating not only a visual feast of wood, but a boat that maintains its supple weight while also managing to be strong and durable.
According to Powerboat World the Deal Island 50 is priced under AUD $2m dependent on options.