If you were to put together a list of the expensive stuff being hidden on superyachts, it would be pretty impressive. We're thinking Faberge eggs, rare and exotic animals, probably a few priceless artefacts.
But yesterdays discovery surely takes the cake, with the world's most expensive painting turning up on a superyacht belonging to Saudi crown prince Mohammed bin Salman. Shocking.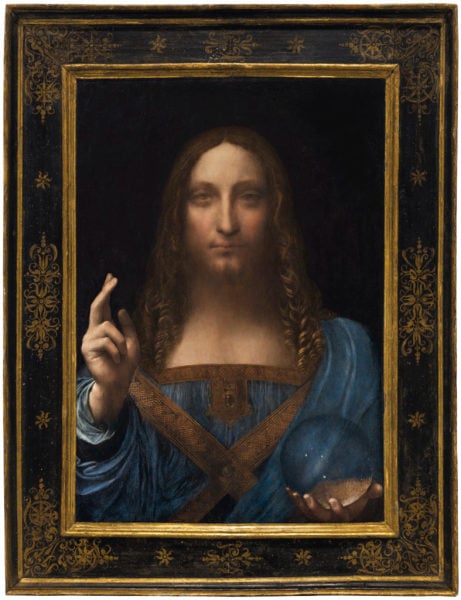 A little context: in 2017, the Leonardo da Vinci painting, 'Salvator Mundi', was purchased for a record AU$591 million by Saudi Arabia's Prince Bader bin Abdullah bin Mohammed bin Farhan al-Saud.
---
---
RELATED: Monet Haystacks Sets New Record For AU$160 Million
Since the transaction, its whereabouts have been unknown – until now. How do you lose track of a painting worth more than half a billion, though? According to Artnet.com, the painting "was whisked away in the middle of the night on Mohammed bin Salman's plane and relocated to his yacht, M/Y Serene."
Serene is the Crown Princes' 130-metre long superyacht, which is worth half a billion in itself, so a painting worth a similar figure is hardly out of place.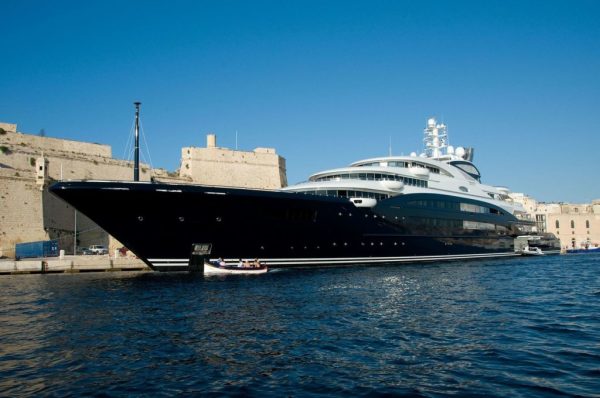 That's seriously valuable baggage to take on board, here's hoping the Crown Prince doesn't run into any pirates on his travels. The yacht is currently located near the Egyptian city of Port Said in the Mediterranean.
RELATED: How Much You'll Need To Earn To Own The Largest Superyachts In The World
The final plot twist is that art aficionados reckon the painting may not have been done by da Vinci after all. According to the book, The Last Leonardo by Ben Lewis, the work was more than likely produced 'by his studio' and da Vinci came in at the last minute and touched it up. Boss move.
If that is the case, the painting will be worth significantly less than what the Crown Prince paid for it. Shotgun not telling him.
---
---
Regardless, the artwork will stay aboard Serene until the Saudis create a planned cultural hub in the Kingdom's Al-Ula region, Artnet said, where it'll likely be the showpiece of the exhibition.