The year was 2010, and Australian designer Marc Newson was working closely with Riva, the world-renowned Italian boatyard. His task was to add a little contemporary flair to the glamourous Aquarama speedboat, bringing the iconic 60s design into the 21st century. Just five vessels would ever be completed, but more than a decade later, the Riva Aquariva by Marc Newson remains one of the most thoughtfully designed and desirable boats in the game.
While not yet at the peak of his powers, Newson's work was already celebrated around the world, picked out as one of Time magazine's 100 most influential people of the year in 2005 and enjoying the role as creative director of Qantas. Two of his Lockheed Lounge chairs (one of his earliest designs from 1986) sold at auction in 2006 and 2009, achieving US$968,000 (AU$1.35 million) and £1,100,000 (AU$2.08 million) respectively, while his watch brand Ikepod was slowly building a cult following.
In contrast to the relatively recent rise of Newson, Riva had been producing some of the finest runabout boats in the world for decades, known by clients as the Ferrari of the boatbuilding world. With hulls finished in varnished mahogany and spacious decks for lounging in the sun, Riva even offered a model powered by two Lamborghini V12 engines and was the chosen vessel of Europe's elite.
---
---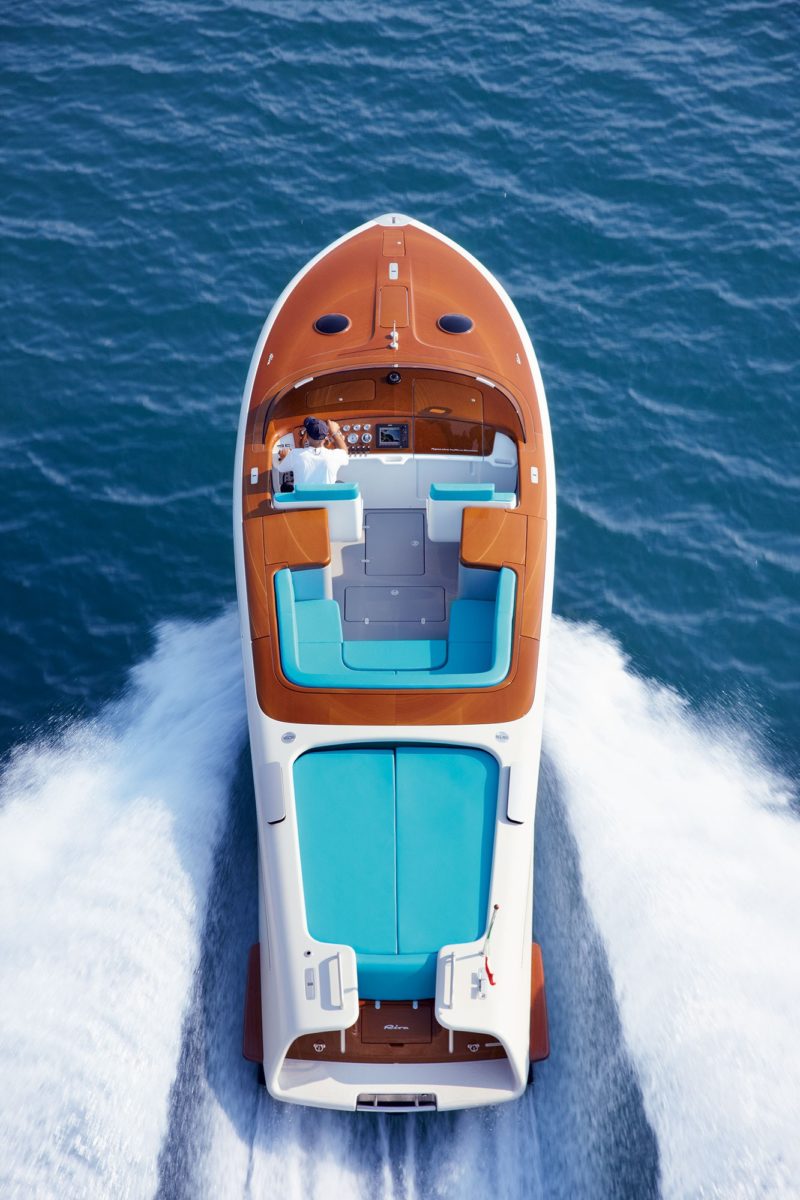 RELATED: Insider Watch Brand Ikepod Just Launched The Perfect Summer Diver
The Marc Newson Riva Aquariva blends the best of those somewhat disparate worlds, with Newson taking the classically refined Italian style and integrating his own streamlined and organic style into the boat. Newson also presented a new approach to boatbuilding materials, replacing the mahogany decking with a linen and resin laminate and making many of the hardware elements from anodised aluminium. If that wasn't enough, Newson also reimagined the windscreen, creating it from a single piece of laminated glass that wrapped snugly around the cockpit.
The interior was also completely overhauled, featuring a sleekly streamlined instrument panel for the driver, and brightly upholstered seating executed in a vivid turquoise that would be popular in 2022. With a driver and passenger seat up the front, the speedboat can seat an additional six guests in the custom lounge section, complete with a table to enjoy meals on the water.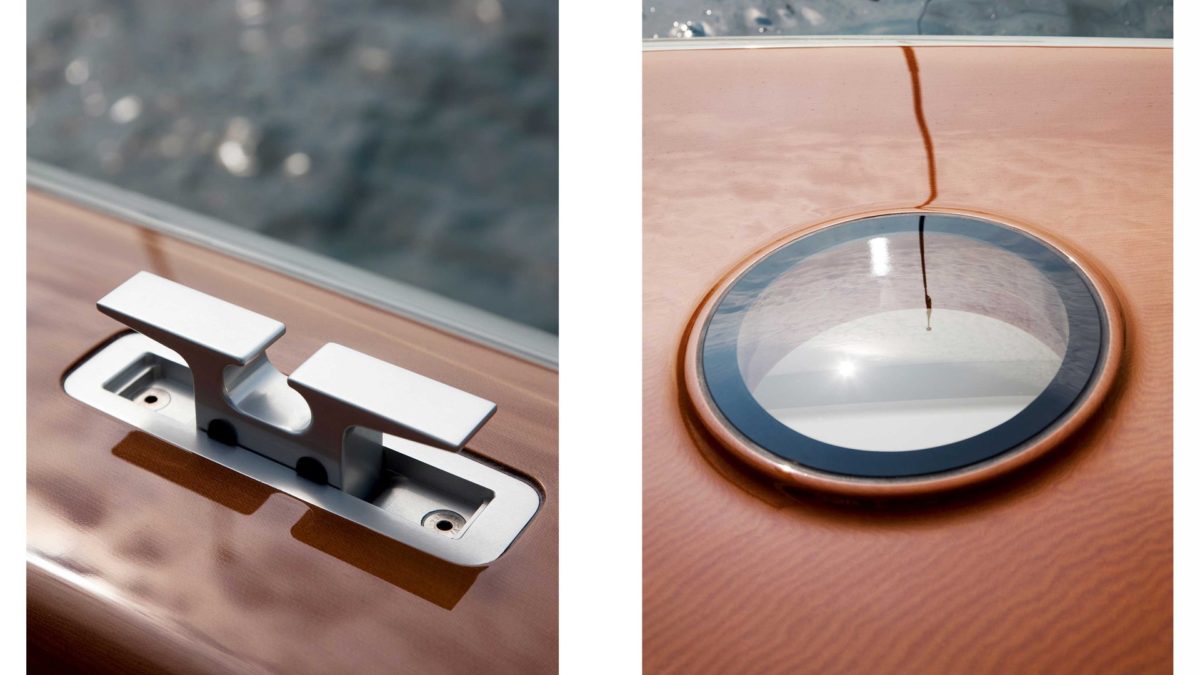 Custom-built in the original Italian Riva boatyard, 22 vessels were originally planned to be produced, however, only five would ever leave the workshop, making the Marc Newson Riva Aquariva a very rare bird indeed. While they only occasionally come up for sale, the Marc Newson Riva Aquariva is relatively affordable in the context of Newson's other design work. In fact, there's an example for sale in the Netherlands with an asking price of €575,000 (AU$918,000) right now.