While it's probably unlikely that you've ever been to Lake Dora, those that have might have noticed one standout boat looking a little out of place. More accurately, if you hadn't seen it, you might be more familiar with its sound, simply described as 'music to the ears'.
The musical notes in question came from the V12 of arguably Florida's most beautiful boat: A mahogany timber hot rod named 'Miss Universe'. She is the 33-foot timber baby of Warren Greatbatch, the son of Wilson Greatbatch who invented the pacemaker.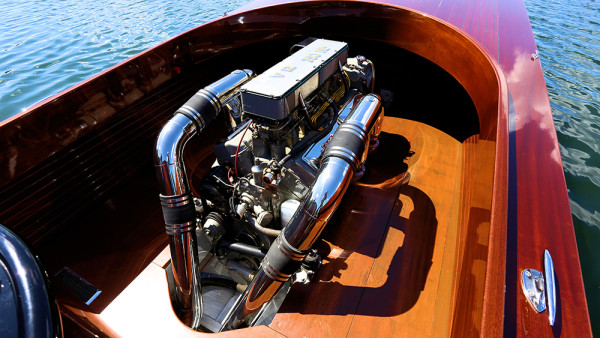 Powering the tongue-and-groove timber vessel is the aforementioned exposed-chrome Italian-built BMP engine that is capable of putting out a whopping 750 horsepower. Packing that kind of firepower, at full throttle it'll cut through waters at 100kmh.
Reports confirm it actually ran a couple of different engines during its lifetime before settling on the Italian model. Initially, it boasted an air-cooled Curtiss V12 aero engine followed later by a Rolls-Royce Meteor V12 tank engine. However, neither were right for the timber frame as they produced too much heat. It wasn't until the third choice when Greatbatch found his perfect engine: a water-cooled 12-litre V12 marine engine built by Verona, Italy-based BPM Motori Marini. With its six dual-barrel Weber carbs, it was factory-rated at 750 horsepower at 4,800 rpm when new, according to Robb Report.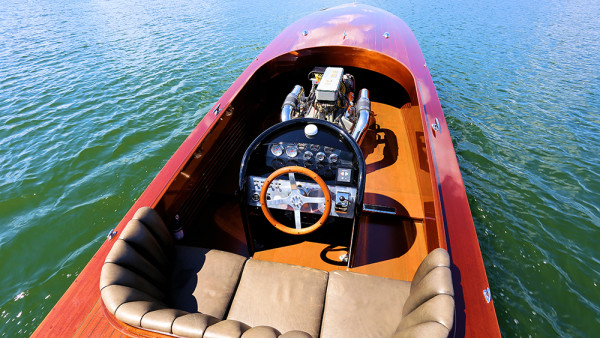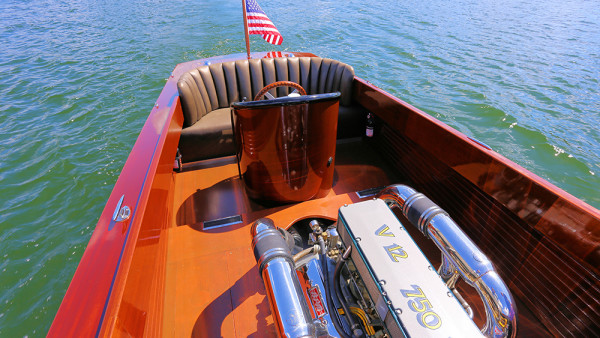 Despite it's elegant and old-fashioned styling, the vessel is actually just 16-years-old. The idea was inspired by hot rod racers of the 20s and 30s and the design was dreamt up by American yacht designer Geoff Dickies. It was then put together by Vermont-based marine artisans, Tom Hill and Peter Russett.
What does it take to put something like this together? More than 5000 hours spanning 13 months. However, since being built in 2003, the vessel only has 50 hours of water time on the clock.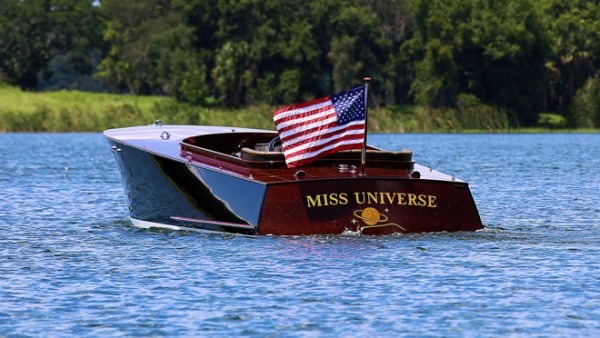 RELATED: Prince of Monaco's 1958 Riva Tritone is up for Auction