Taking the form of some kind of futuristic spacecraft, Italian yacht designers Officina Armare's latest concept is a Lamborghini-inspired speedboat built for speed and comfort. Known as the A43, this impressive creation combines the traditional shape of a speedboat with the sharp facade and high performance expected from a Lamborghini, resulting in one hell of a striking watercraft.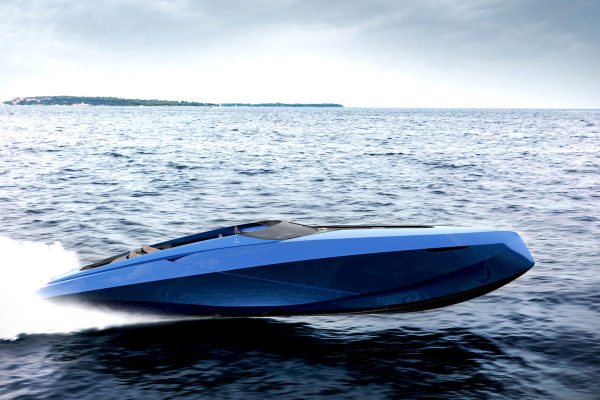 Named after the length of the day cruiser, this 43-foot weapon is equipped with a pair of 540 horsepower Mercury engines and Caterpillar Three60 Pod Drivers for fast, precise coasting, with a top speed of over 150km/h and a cruising speed of about 92 km/h.
Made from durable but lightweight carbon fibre, the A43 has a lateral bow thruster to improve maneuverability and air entrapment tunnels on either side of its body designed for an aerodynamic lift, helping the craft reach its top speed.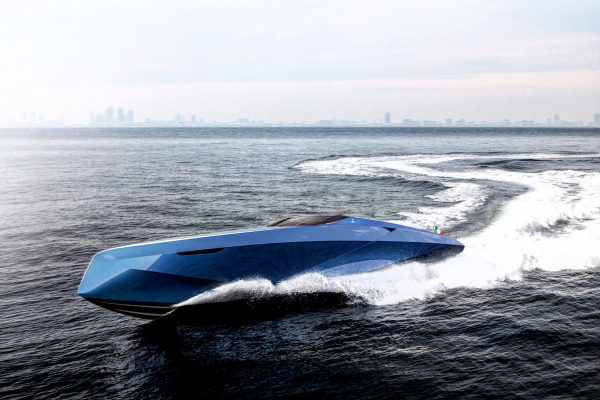 The striking dark blue paint job reflects the simple yet luxurious interior that includes carbon, wood and leather detailing. Below deck is a living area housing a dining table and sofa for four, kitchen, shower facilities and a locker area big enough to accommodate a pair of Seabobs.
The best addition might be the champagne storage unit between the lounge seats on the upper deck, enabling you to keep the champs on ice (or a couple of froths) while speeding around the warm waters of the Mediterranean.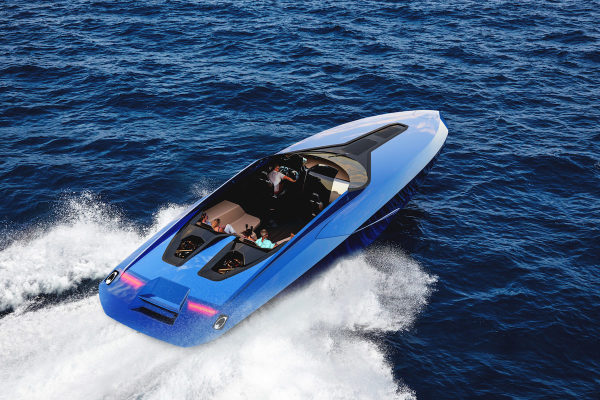 For more information on how to make the A43 concept a reality, head to officinaarmare.com.