As a general rule of thumb, anything designed with Batman in mind is bound to be awesome. Naturally, a superyacht designed for Batman takes it to an entirely different level – which rockstar fashion designer Roberto Cavalli has soundly demonstrated with his 28-metre luxury sea vessel, Freedom.
The brief Cavalli provided Italian custom yacht builder, Cerri Cantieri Navali (CCN), and naval architect Tommaso Spadolini was simple: "Design me something that Batman would drive!" Note the key distinction here, referring to the Dark Knight and not Bruce Wayne. With the creative parameters set, CCN and Spadolini took the very concept which eventually became Freedom and ran with it.
"We developed several different profiles before finalising the exterior styling with two sweeping arches framing the aft cockpit, which also helps shield the space from the wind," explains Tommaso Spadolini.

"To emphasise and convey the yacht's sporty nature, it was decided to paint the hull metallic black and the superstructure metallic dark grey."

RELATED: Conor McGregor Takes Delivery Of His $4.9 Million Lamborghini Yacht
---
---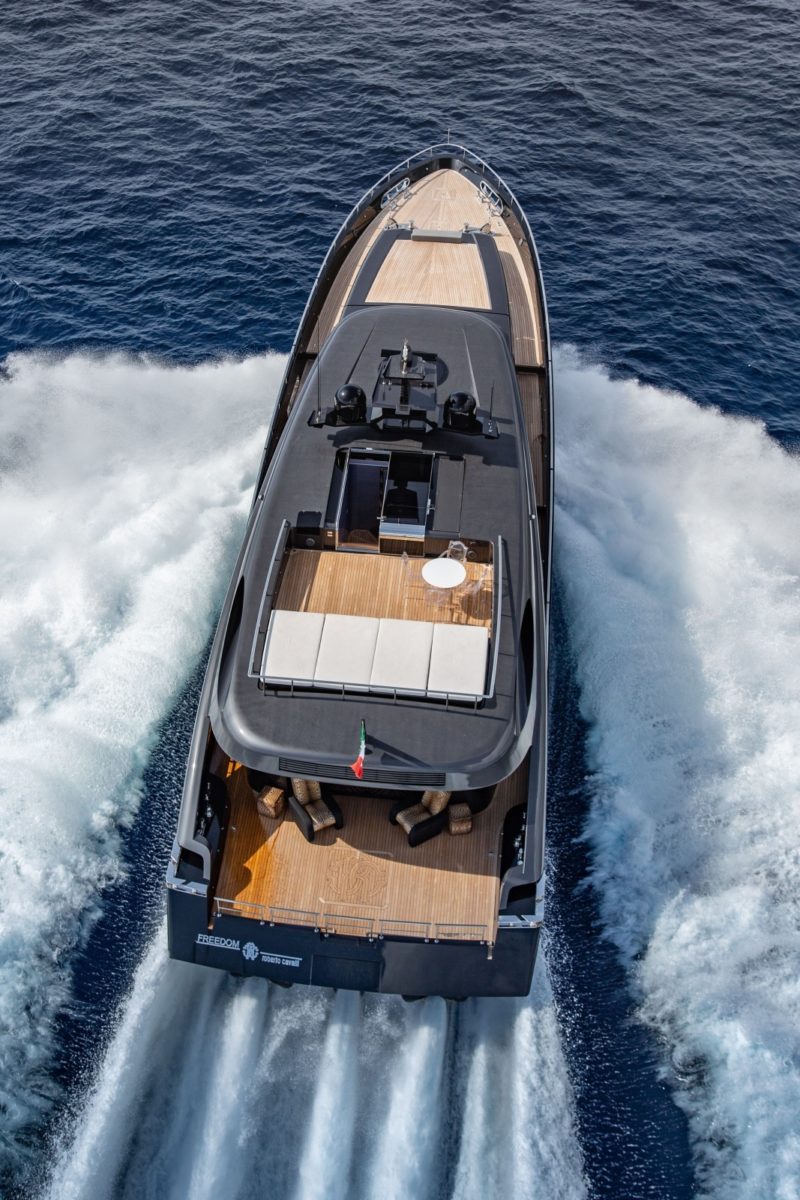 What resulted US$20 million and 14 months later wasn't just sporty in nature, capable of achieving 40 knots thanks to a trio of Rolls-Royce waterjet engines; but wonderfully aggressive with the exact measure of dramaticism and theatricality Batman regularly indulges.
As Spadolini mentioned, the exterior features two sweeping arches that frame the aft cockpit; along with a metallic black hull painted with an iridescent livery which changes colour depending on sunlight, and a dark grey superstructure.
The interior, on the other hand, is where Freedom diverges from being a superyacht completely true to the Batman ethos, favouring the signature aesthetic of Roberto Cavalli instead. We're talking animal prints, gilded detailing, and other flamboyant finishes which would otherwise be deemed garish if not for the association with Cavalli himself. On second thoughts, perhaps it's still true to Joel Schumacher's interpretation of the Caped Crusader.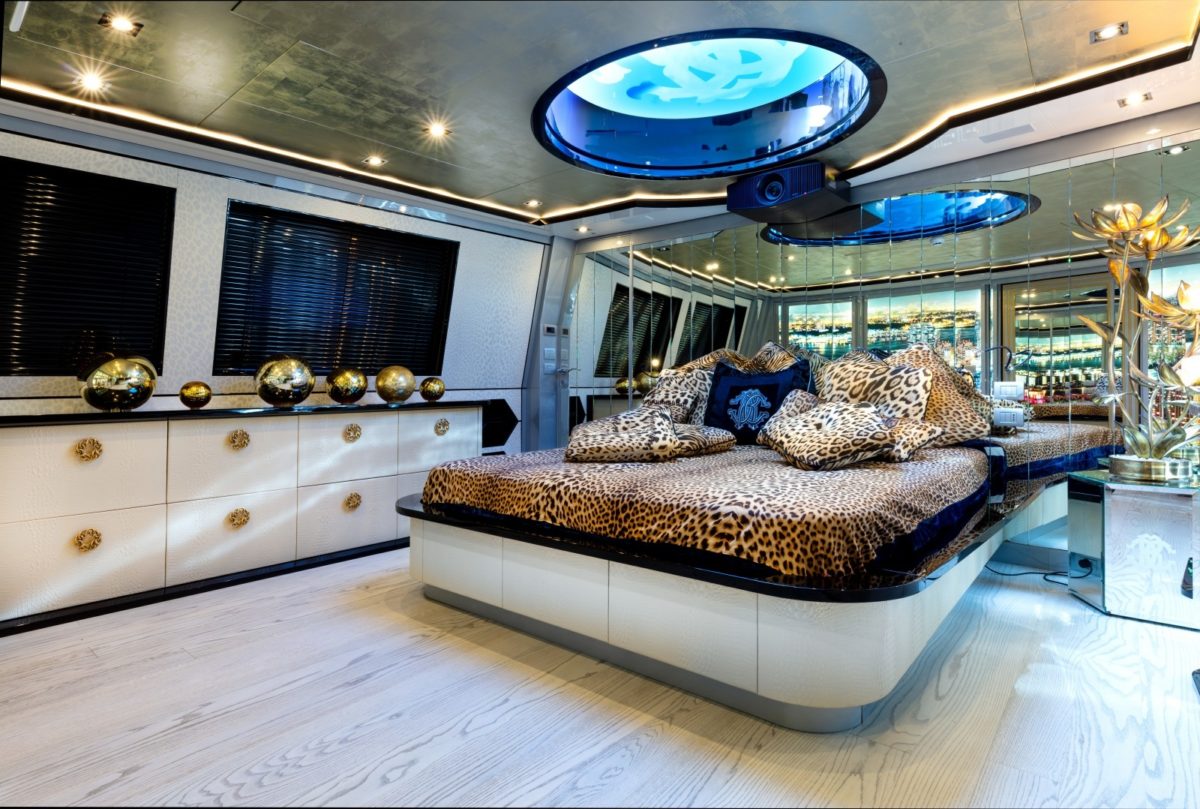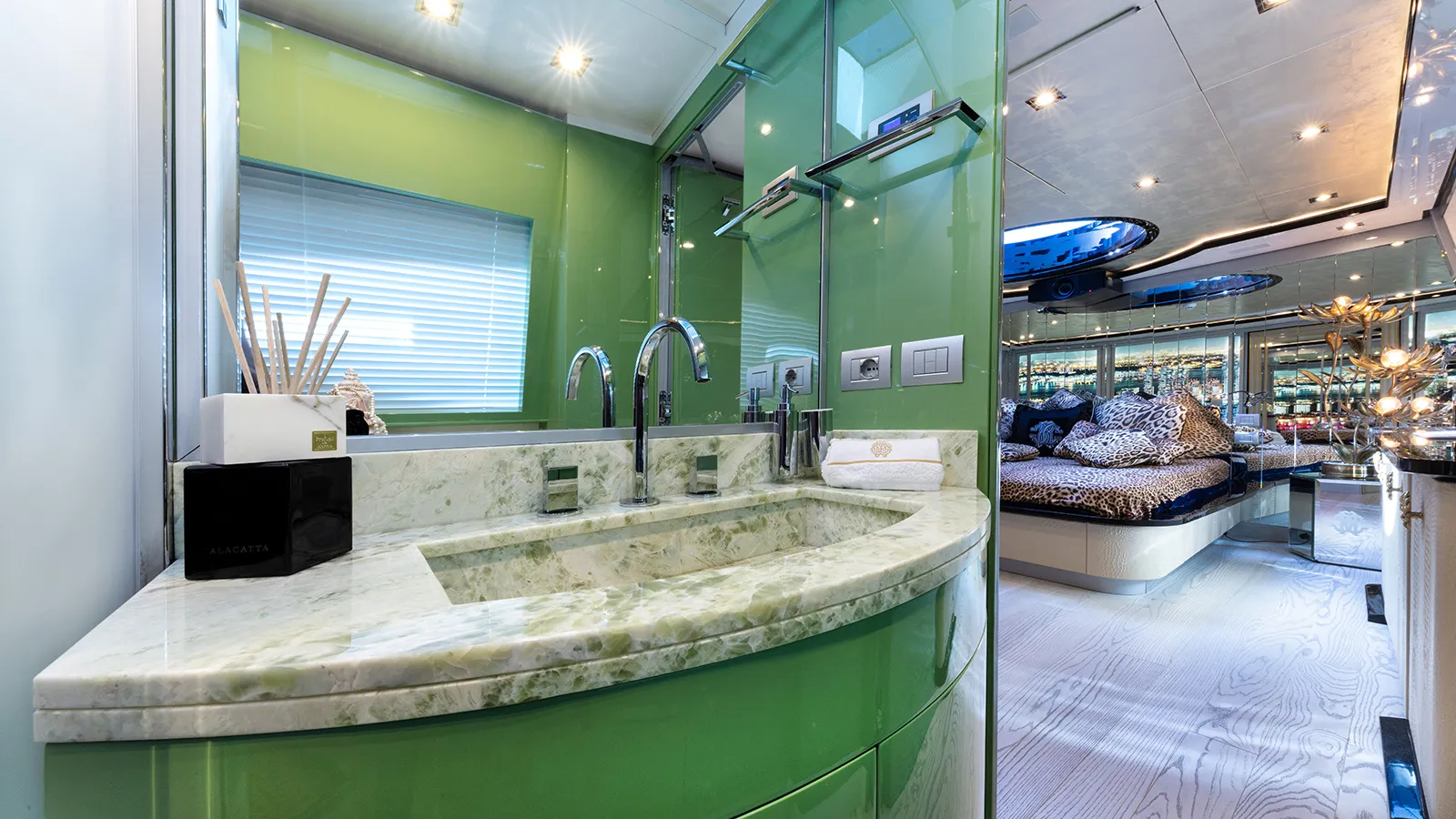 "My style is eclectic and I chose a lot of African animal-skin prints for the upholstery, cushion covers, and bedspreads, which is a theme in some of my fashion collections," says Cavalli.
"I'm also a keen photographer and the bulkheads are decorated with panoramic photos taken during my travels."
The 28-metre Freedom superyacht can accommodate up to four guests across two cabins, and three crew members within comfortable quarters, in addition to Roberto Cavalli and his partner (who obviously have the master suite to themselves).
Check it out below.
---
---