Those of you in Sydney or Melbourne these last couple of weeks will agree that the early feeling of Summer is in the air. The recent weather has been a taste of what the warmer months has to offer, which will ideally be spent in or near a body of water with friends. If that eventuality does come to be, the latest version of the Sea-Doo Switch could be the perfect toy for the season.
The Sea-Doo Switch is basically a jetski with a floating pontoon built around it, making it the ideal watercraft for relaxing with mates in calm waters somewhere. But what makes the Sea-Doo Switch even cooler is its modular construction, which allows you to customise the layout of your deck however you like.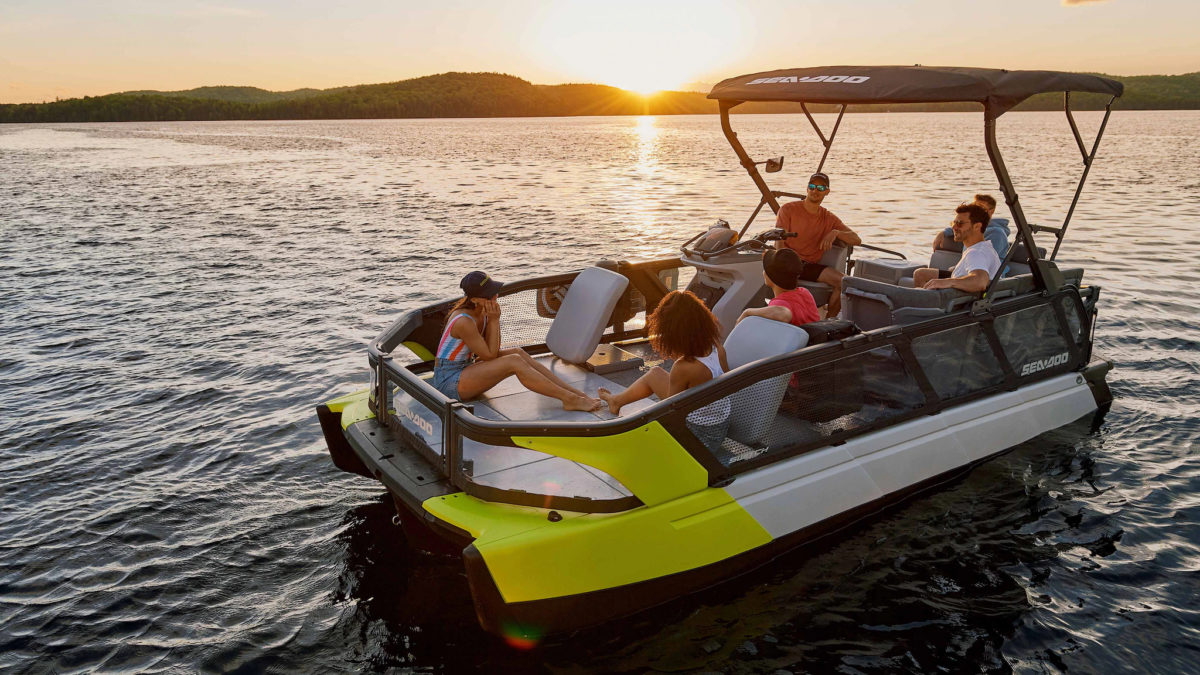 Using the LinQ modular hardware produced by Sea-Doo's parent company BRP, almost any piece of the deck can be removed and clicked back into place somewhere else. That includes benches and single seats, tables, as well as swimming platforms – all of which you can rearrange during a day out on the water.
---
---
RELATED: Taiga Motors' Orca Electric Jetski Proves Electricity & Water Can Mix
Powering the Sea-Doo Switch is an impeller-based Rotax jetski engine, which actually feels a lot like a jetski thanks to its handlebars in place of a steering wheel. Thanks to the jetski engine, the Sea-Doo Switch also has the capability to break and reverse, which is a first in a pontoon craft.
The combination of the modular deck construction, and the dynamic jetski propulsion system, make the Sea-Doo Switch one of the most dynamic watercrafts on the market. The LinQ hardware offers nearly one hundred different deck configurations, while the jetski engine provides more than enough agility and speed.
But this level of flexible fun doesn't come cheap. The Sea-Doo Switch starts at $25,000 for the base model, navigating all the way up to $37,000 for the Switch Cruise.
Check out what Sea-Doo has to offer in more detail below.