Earlier this week, local newspaper Mykonos Daily reported that a large private yacht had sunk just off the stunning Greek Island of Mykonos. Photos and video of the incident have now emerged and as bad losing a yacht like this is, it's not every day you get to see close up footage of $10,000,000 literally sinking to the bottom of the ocean. Needless today it's pretty fascinating stuff.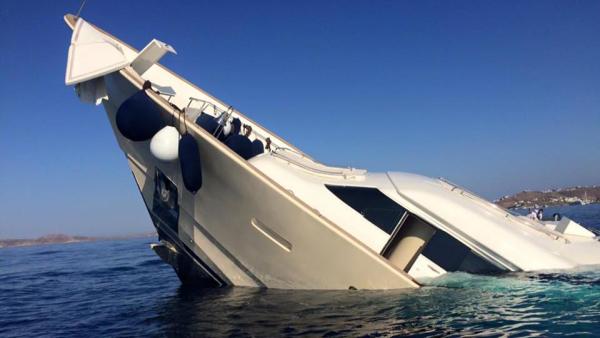 While no official statement has been released about details of the incident, Boat Internationalsuggests that the yacht involved was a 33 metre Custom Line Navetta called M/Y Aloha with an estimated replacement value of $10m AUD. She was flying an American flag.
Fortunately nobody was injured or killed in the incident, and at the end of the day it's only money, but there's no doubt an insurer somewhere in the world frantically poring over a contract with bated breath.