Designers of superyachts are often lauded on the basis of two elements; the sheer size plus opulence of the craft and the price it sells for. Many popular, easy-to-digest, sites freely display this breed of superyacht and it's understandable why. There are few things more captivating than an absolute behemoth of a vessel – helipad, onboard bars and restaurants, and rows of private cabins included – that sells for many endless millions. It captures our imagination and pushes the upper echelons of luxury to their greatest degree. That's until you get Zaha Hadid Architects onto the case.
What happens when the design of superyacht is placed in the care of one of this era's most capable architectural virtuoso's? Sheer beauty happens. This beauty comes in the form of Unique Circle and Jazz – humble names for crafts that are beyond captivating.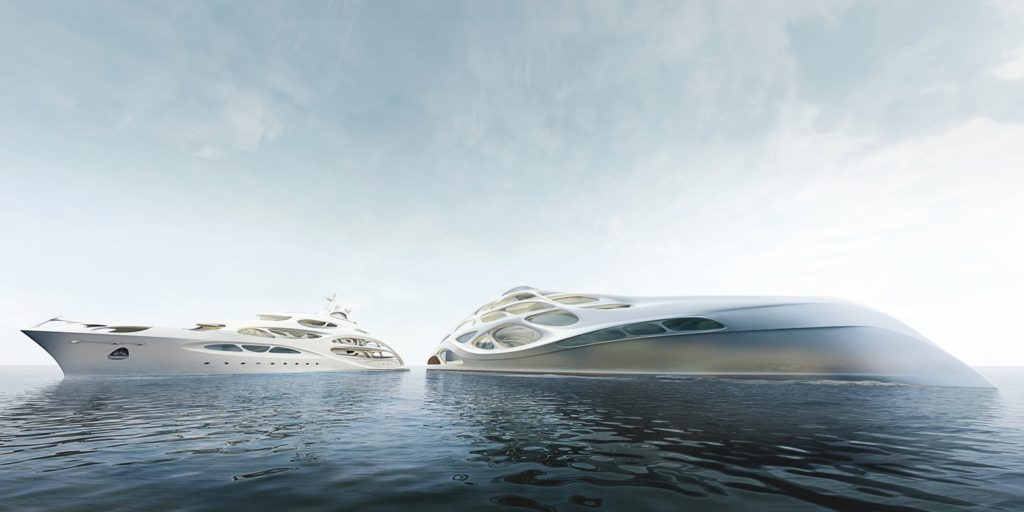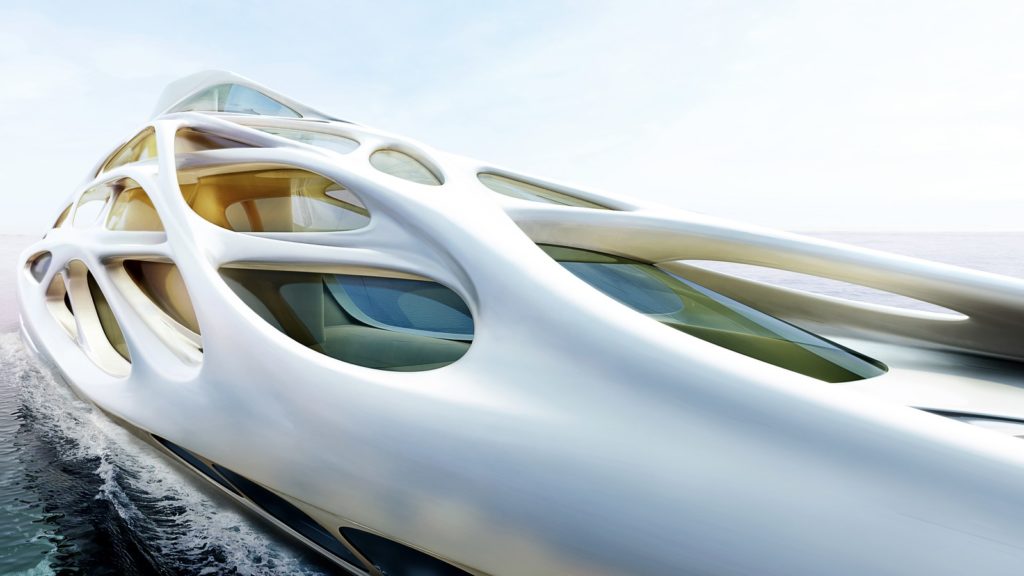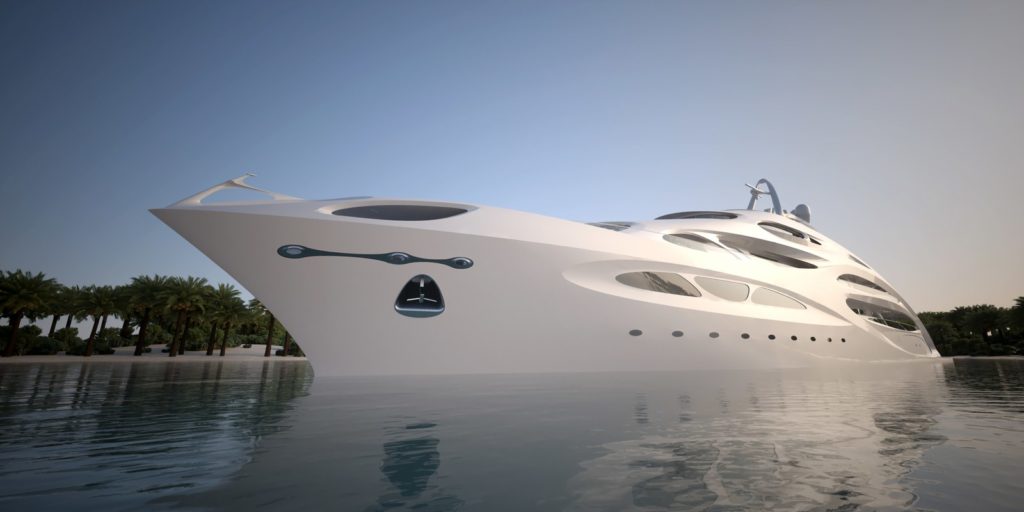 As the first woman to win the Pritzker Architecture Prize, Dame Zaha Hadid's illustrious career included Italy's National Art Museum, Maxxi, and the Vitra Firestation in Germany. Before her untimely death in 2016, Zaha Hadid expanded her works from the land and into the sea. German builders, Blohm + Voss, are hoping to bring Hadid's incredible nautical visions to life.
---
---
The largest of the pair, Unique Circle, will sit in the water at an impressive length of 128m. With a bow that has the ability to break through ice, Unique Circle's considerably large body is near unbreakable. Beyond sheer physicality, the superyacht also has a space for underwater viewing.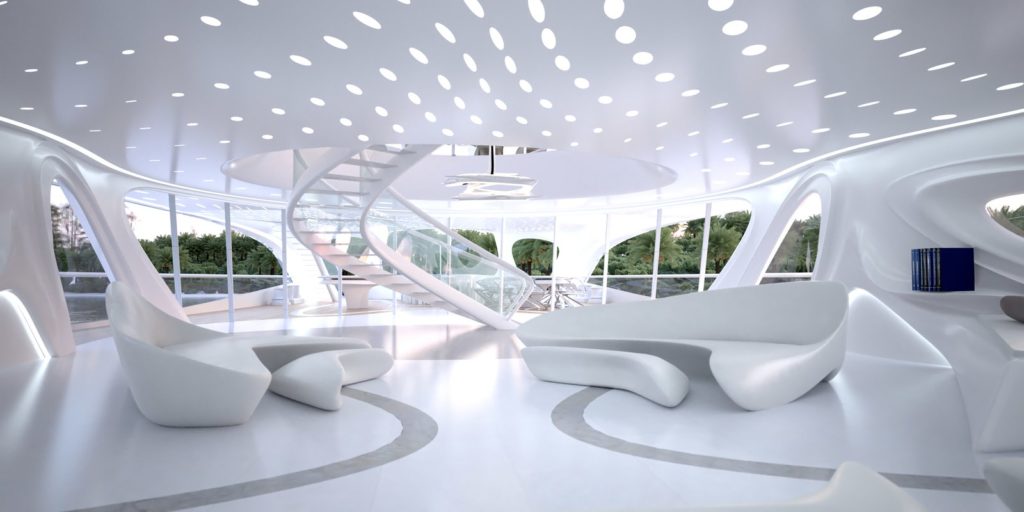 An intertwining swirl of support beams creates a web of exterior beauty – a feature that captures Zaha Hadid's renowned taste for elegance. The pearl white interiors are a futuristic interpretation of heaven, as pure as pure can be. Bright, all-encompassing lighting captures the essence of the fluid aesthetic Zaha Hadid hoped for. Building these innovative design choices will be an honest challenge.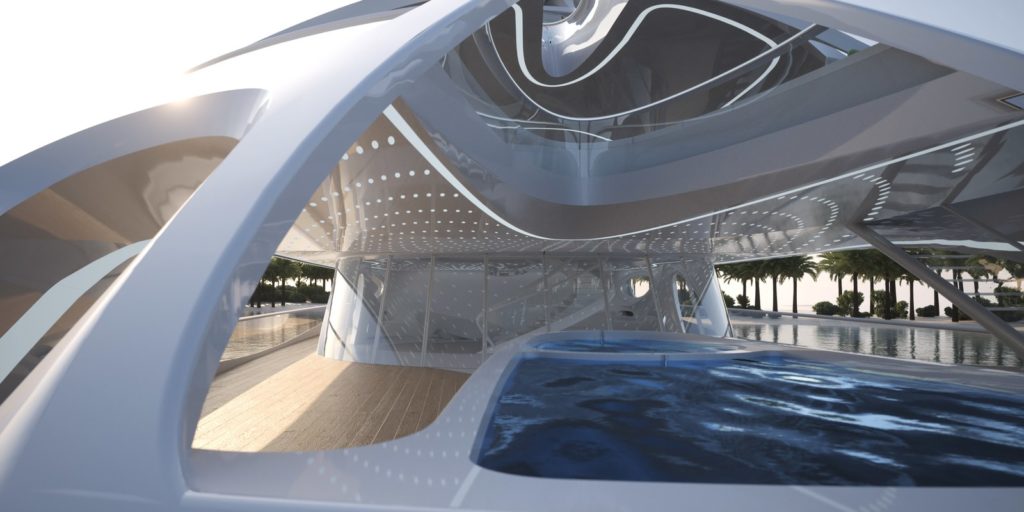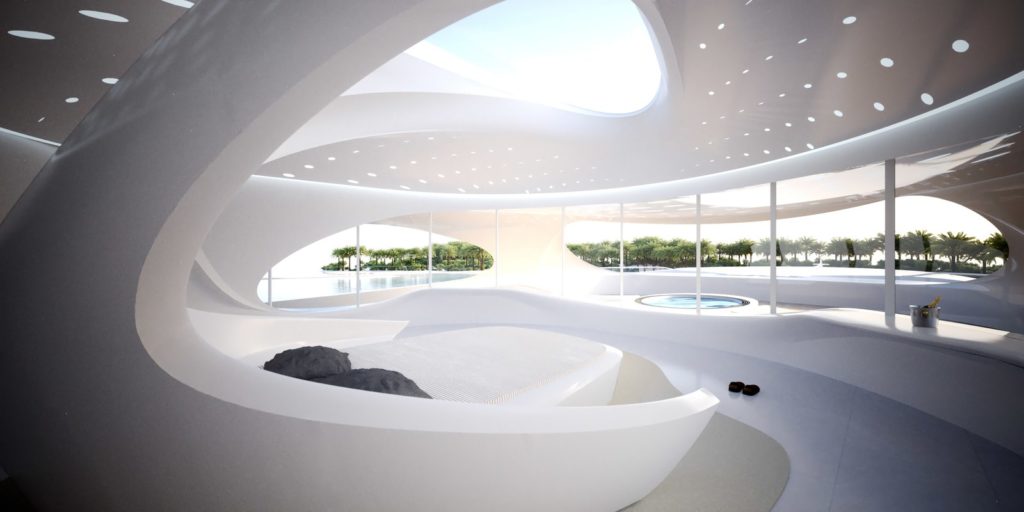 Speaking on her hopeful creations, Zaha Hadid Architects had this to say:
'As a dynamic object that moves in dynamic environments, the design of a yacht must incorporate additional parameters beyond those for architecture—which all become much more extreme on water.'
With no timeline set for construction, it can only be hoped that these masterpieces will see the light of day and the touch of the sea as soon as possible.
For an equally opulent boating opportunity, see the upcoming Ritz-Carlton Yacht Collection