The decadently luxurious Cadillac Escalade Sky Captain isn't just an imposing exterior – it's also the pinnacle of high-end living. As you'll soon find, the interior of this extravagant custom ride doesn't just rival most private jets… it runs laps around them.
Created by Lexani Motocars, the Sky Captain takes the already impressive SUV and upgrades everything about it (from value to pleasure). Pricing starts at US$350,000, working all the way up to US$500,000 for even more ridiculous add-ons – such as a bulletproof body.
The custom luxury cabin captures the look/feel of private jet travel – complete with 18-configuration diamond stitched power seats wrapped in "the finest Italian leathers", 24-karat gold accents, and black Zambrano wood trim.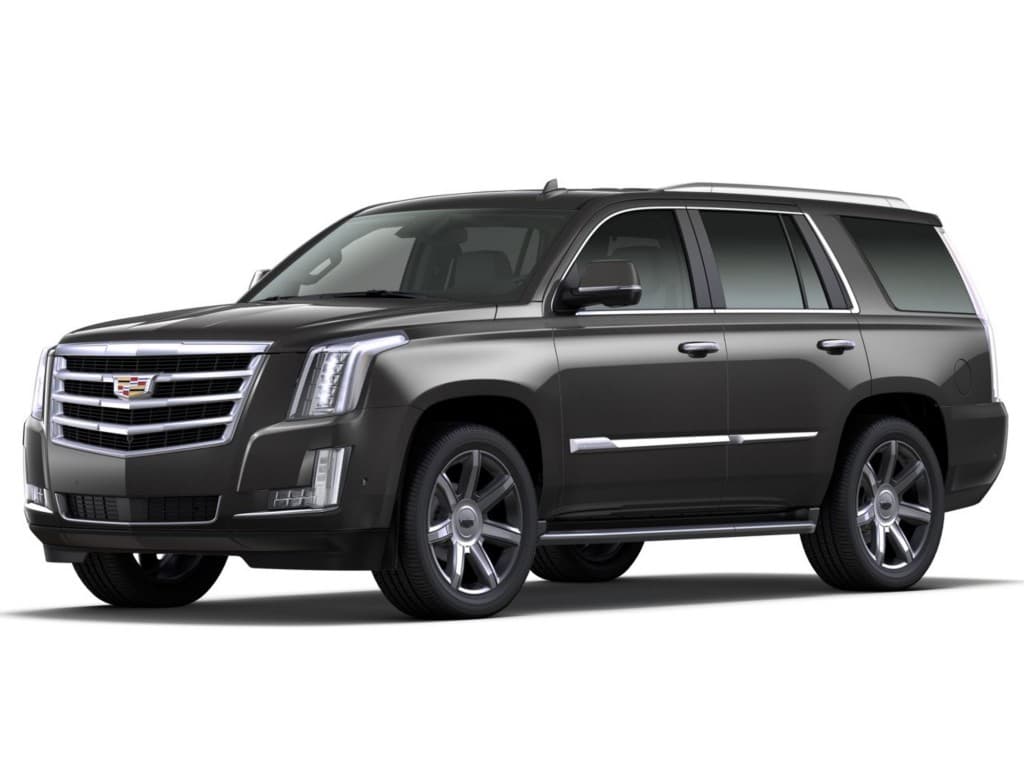 Other niceties one can enjoy in a Cadillac Escalade Sky Captain include:
An "electronic privacy partition", dividing driver and passenger with a 48-inch 4K Samsung Curved LED Smart TV
Surround- sound speakers
Touchscreen digital interface to control the cabin experience
Windows + digital surveillance monitors to see the outside world
Adjustable panoramic sunroof
Precision temperature AC system
Mini fridge to store cold beverages
Fold-out walnut & gold trimmed tables that trumps 95% of desks
and even a jump seat for your butler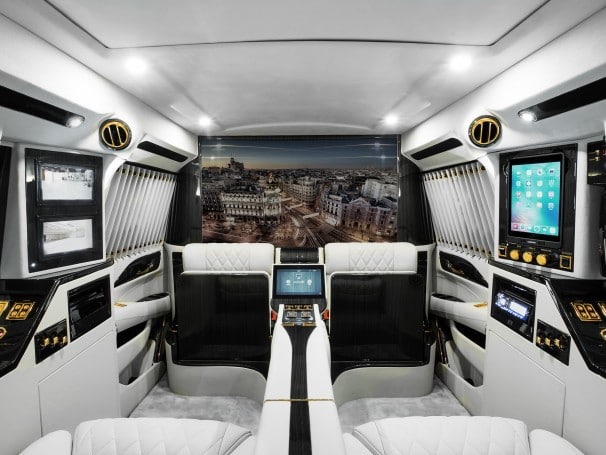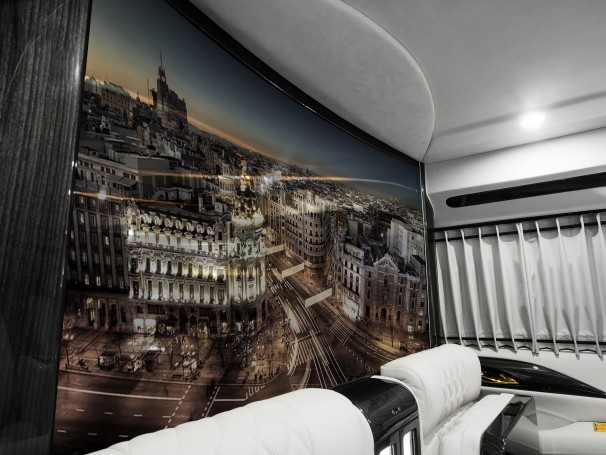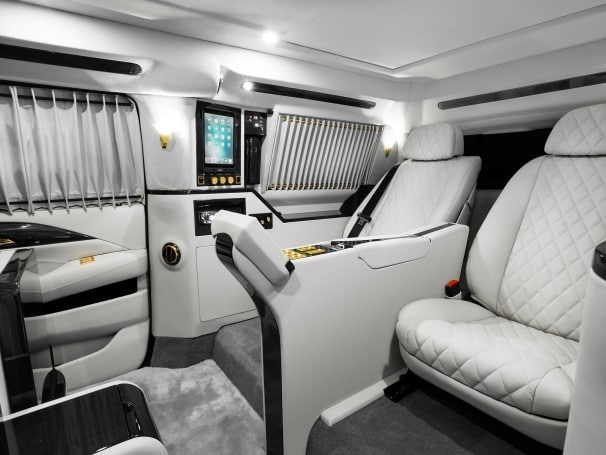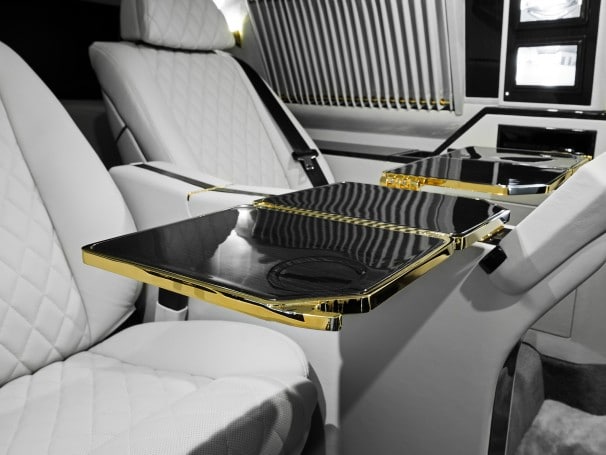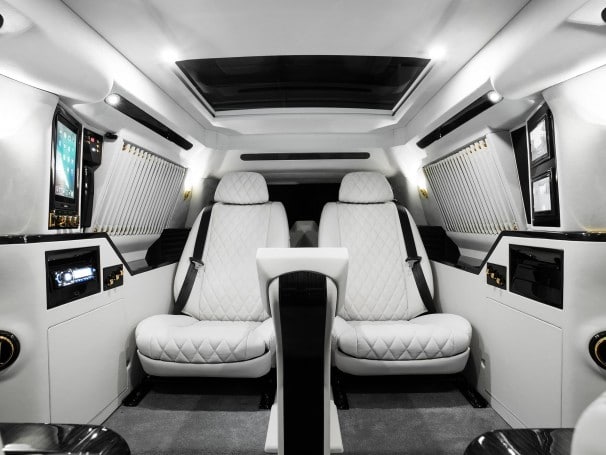 OTT? Perhaps. But it's part of "the lifestyle". That is, if you happen to subscribe to the idea of "the lifestyle."
Other Lexani Cadillac models are as follows.
The Concept One
"By lengthening the body by 30 inches, a greatly enhanced custom interior expansion is realised thus creating a relaxed yet intimate private cabin. Diamond quilted black Italian leather captain seats are embellished with white piping and matching white upper walls, curtains, and ceiling to create an alluring two-tone grand piano aura. This most luxurious SUV interior is equipped with retractable writing tables, ultramodern Control 4 audio and visual touch screen system, and custom luxury private bar station further enhance this masterpiece."
The Viceroy
"This custom luxury edition was designed to suit the most particular of clients. Adorned with a brilliant starlight ceiling housing over 1,400 individual dimmable fibre optic lights, perforated Ferrari saddle Italian leather captain seats with black piping, and a 48 inch Samsung LED curved TV. This one-of-a-kind custom luxury coach is ready set the mood for any occasion business or pleasure."
The Viceroy Ext
"Bookend matched 55° wood grain accents, radiant starlight ceiling, and Italian saddle colour leather interior draped in 24 karat gold trim features enhance this luxury Escalade. Stretched 30 inches to create enough space for 2 lavish reclining Captain's seats with power footrests and 2 overstuffed stationary guest seats creating the ultimate in ride custom luxury comfort even over long distances. Complete with a massive 48 inch curved Samsung LED TV, custom bottle showcasing cabinet, and beverage refrigeration. The ultimate in custom SUV conversion."
Find out more about the Cadilla Escalade Sky Captain – as well as every other Lexani Cadillac model available – over at lexanimotocars.com.