Everyone loves a good barn find story. Mainly because it allows ordinary punters like you and I to fantasise about stumbling upon unrealised millions (or simply obtaining a sick car for the morning commute). The latest morsel of hope being offered to keep the collective dream alive comes in the form of this rare BMW 507. And should everything go according to plan this September at the Bonhams Audrain Concours auction, it could fetch anything between US$1.8 million to US$2.2 million / AU$2.6 million to AU$3.2 million.
"This treasure of a garage find, which has been squirrelled away for more than 40 years, offers a spectacular opportunity to the serious collector — and it's offered at no reserve," Senior Specialist at Bonhams US Motor Cars Eric Minoff expressed via statement.
"The new owner has the choice of sympathetically refurbishing or fully restoring this recently discovered gem."
---
---
RELATED: Why Did The Most Expensive Car In The World Sell For $200 Million?
While it's obviously worth a fair bit of coin in present day due to its collectibility, during its initial run, the BMW 507 was deemed a massive commercial failure that "almost ruined the brand." The hand-built bodies drove production costs skyward, forcing the German marque to launch it with a price tag exceeding $9,000 (modern equivalent: $96,715). This made it even more expensive than the 300SL Gullwing.
Of course, the price tag didn't discourage BMW's wealthier customers like the King of Rock himself, Elvis Presley, who actually snapped up two of the total 252 examples produced, as well as – get this – King Constantine II. In terms of the US market, only 34 BMW 507s were ever sold.
As for this particular 1957 Series II Roaster going under the hammer in just a matter of months, according to Robb Report, it was first delivered brand new to Caracas, Venezuela. There, it was fitted with sought-after Rudge knock-off wheels and an optional hard top. Eventually, the coveted antique found itself in Montreal, Canada, where it was acquired by the current owner's later father circa 1979.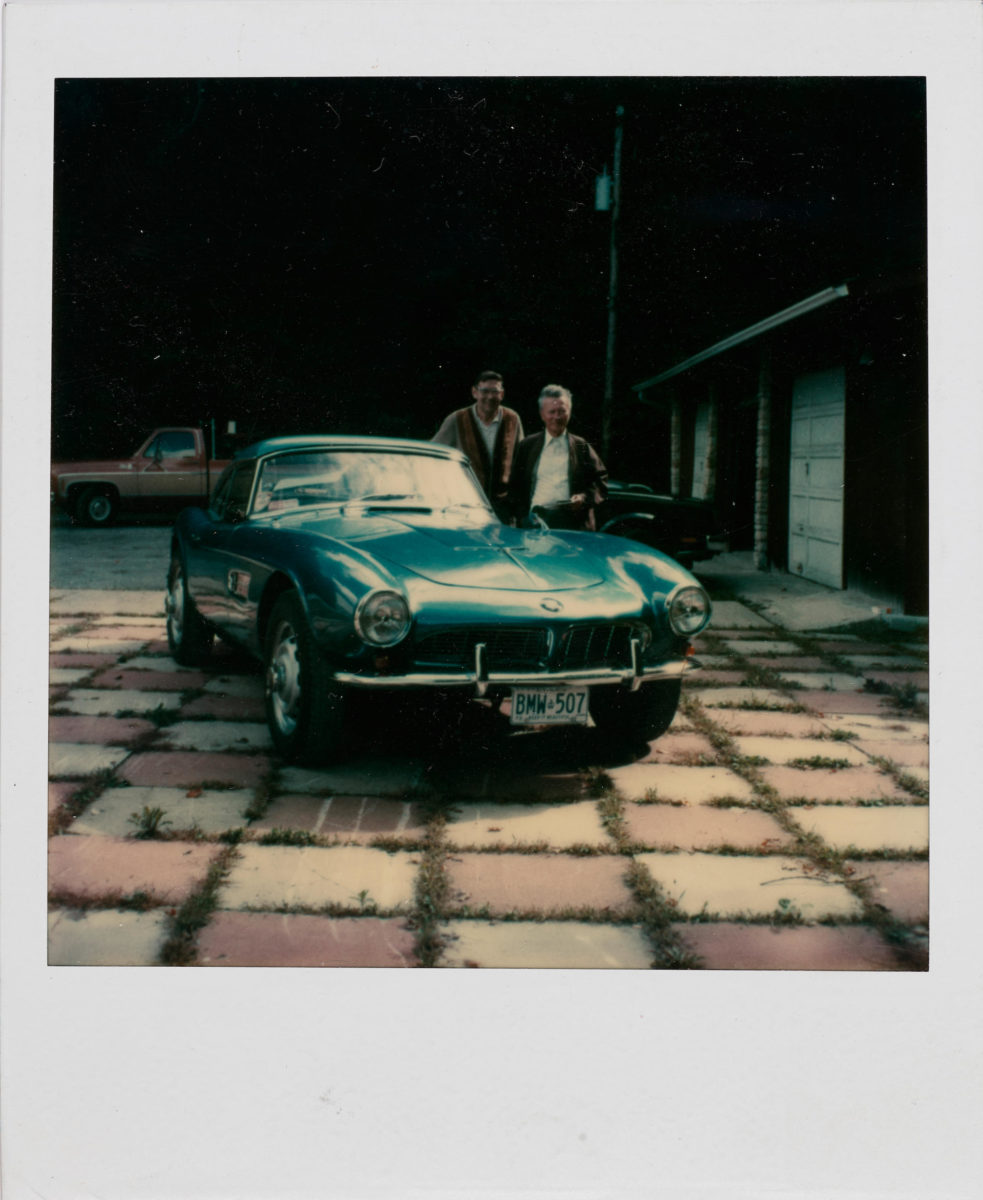 RELATED: BMW's M3 Touring Wagon Revealed With Australian Dates Confirmed
"It was driven straight into a modest garage in Philadelphia and has been collecting dust for the past 43 years," writes Rachel Cormack of Robb Report.
"The two-door was actually part of a fleet of 507s kept by the family and was only started up from time to time."
---
---
The 1975 BMW 507 underwent a "makeover" during the early 70s, repainted in Pontiac Bright Blue Metallic around the same time. Bonhams' describes the original leather interior as "lived-in." As per the standard, it houses a 3.2-litre V8 engine mated to a four-speed ZF transmission and is capable of generating 150 horsepower. Although the condition of said engine has not been specified.
Check it out for yourself below.