Carroll Shelby might no longer be with us, but his unparalleled influence remains as strong as ever in the automotive world. This week, a 1967 Toyota-Shelby 2000 GT (which was tuned by the Shelby), sold at auction for US$2,535,000 (AU$3,461,910), setting a new record for the highest price ever paid for a Japanese car in the process.
Sold by Gooding & Company auction house in Santa Monica, the coveted 2000 GT coupé was originally designed by Satoru Nozaki, who had actually studied design at a Californian college before he designed the famous race car. Seeking to break the perception that Toyota cars were low-quality daily drivers, the Nozaki successfully brought the 2000 GT to life in a collaboration with Yamaha, who built the 1,988 CC DOHC Inline 6-Cylinder Engine.
Their efforts came to a roaring success, as the vehicle almost single-handedly shifted perceptions about Toyota's cars. After driving a pre-production model of the 2000 GT in 1967, the American Road & Track magazine described the car as "one of the most exciting and enjoyable cars we've driven", making a positive comparison to Porsche's 911.
---
---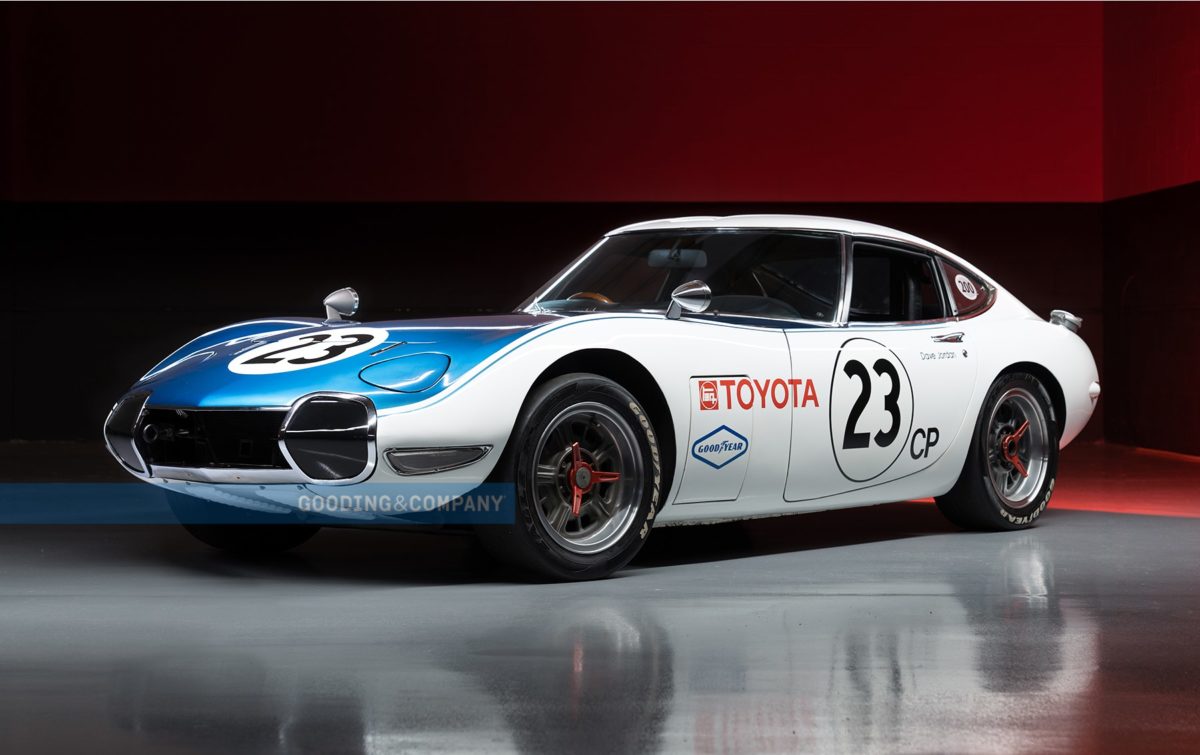 RELATED: Carroll Shelby's 1965 427 Cobra Roadster Just Sold For $7.7 Million
Only 351 of the Toyota 2000 GT were ever built, cementing its place in the history books not simply as one of the finest sports cars of its era, but also one of the rarest and most desirable today. However, this specific 1967 Toyota-Shelby example is even rarer, as the first of three chassis that were modified by Shelby to race in the SCCA C-Production competition.
This was Toyota's first foray into US competition racing, and the modifications included adding adjustable KONI shock absorbers, Girling brake callipers and installing special Halibrand magnesium wheels and Goodyear racing tires. The final touch was adding a lick of racing paint, which replaced the original Solar Red colour of the car.
Despite breaking the record for the most expensive Japanese car ever sold, this 1967 Toyota-Shelby 2000 GT actually failed to meet its pre-auction estimate of US$2,750,000 – $3,500,000 (AU$3,756,761 – $4,781,332). Clearly, the auctioneers knew they had something special on their hands, in a car that changed the course of the Japanese automotive industry forever.