Apple has hired former senior executive at the BMW electric car division and former CEO of Canoo Inc. – Ulrich Kranz – to lead the tech giant's long-rumoured attempt at producing a self-driving electric car (dubbed Project Titan).
Kranz was officially recruited less than a month after he stepped down from his position at Canoo, which also happens to be a developer of self-driving electric vehicles. Previous to that, the man served as Senior Vice President to the group responsible for delivering the BMW i3 and i8. Now, he represents one of Apple's "most significant automotive hires" and will join several former executives poached from Tesla.
As noted by Bloomberg, this wouldn't exactly be the first time Apple has encountered BMW. Aside from openly collaborating for several years to integrate the iPod within the latter's auto infotainment systems during the early 2000s and providing the iPhone with car key capabilities more recently, Apple executives have been known to visit BMW offices on quite a regular basis. Apple CEO Tim Cook is also reportedly something of a fan when it comes to the BMW i8.
---
---
RELATED: Ferrari Has Officially Hired Its New CEO
Project Titan was first established by Apple in 2014 to develop its own consumer vehicle featuring "breakthrough battery technology". The entire endeavour was shelved two years later with whispers of leadership problems and undisclosed logistical hurdles. Eventually, close to 200 of the 1,000 originally assigned employees were laid off.
During the interim, the world's most valuable company withdrew to focus on the software side of things and recalibrate – to much success, apparently. In 2018, the Tesla engineering chief behind the Model 3 – Doug Field – was convinced to reprise his role as Apple Vice President and oversee Project Titan, steering the proverbial ship, or rather EV, into a new direction. Ulrich Kranz will now report directly to Field.
But where there's lofty ambition, there's barbed scepticism. And negative chatter in the context of the renewed Project Titan has involved everything from the aforementioned mystery logistical hurdles to questioning whether an operation which has never properly delved into car production will actually be able to pull this off; many citing the fact that it took Elon Musk almost two decades before finally turning a sustained profit as a newcomer in the extremely cut-throat automotive game, when referencing the latter.
"In order to have a viable assembly plant, you need 100,000 vehicles annually, with more volume to come," says an unnamed commentator.
RELATED: Lamborghini Confirms First Fully Electric Supercar Will Debut After 2025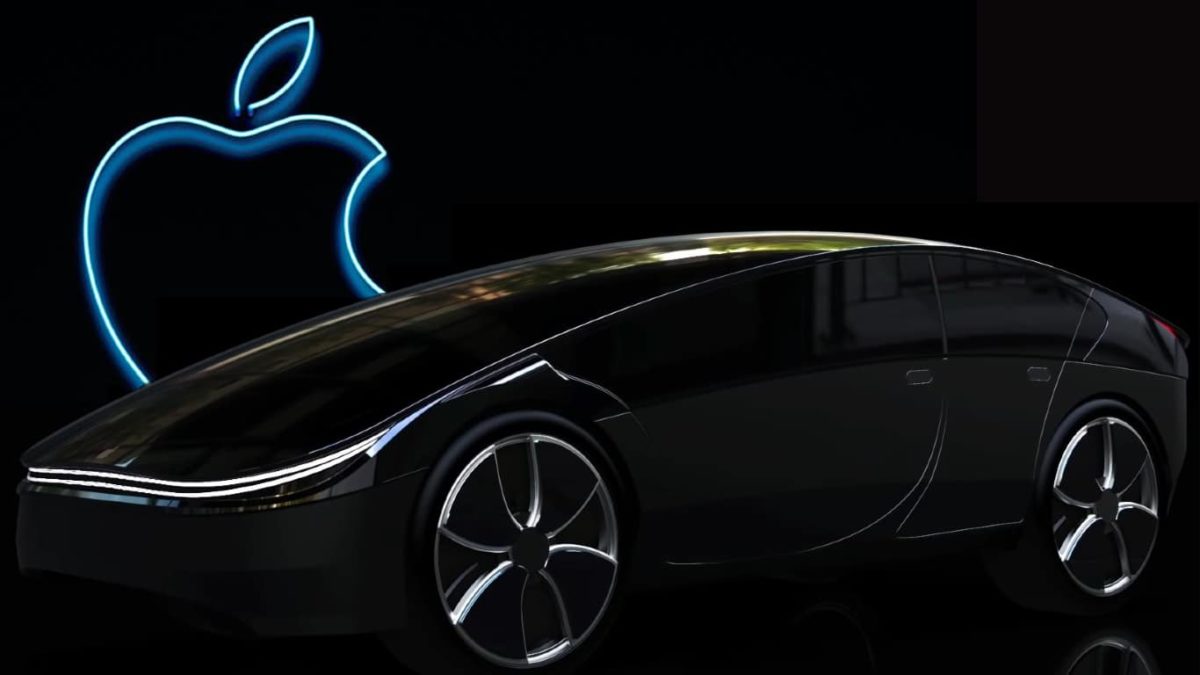 Many others, however, are confident that Apple has deep enough pockets for what' ahead, as well as its proclivity for expanding its verticals – i.e. entertainment, health – both of which could be a sound indicator for future success. You don't cross the $2 trillion threshold in market capitalisation without knowing how to get the job done.
---
---
"If there is one company on the planet that has the resources to do that, it's probably Apple," says a former Project Titan team member.

"But at the same time, it's not a cell phone."
"It's next level," adds yet another unnamed employee in reference to Apple's battery technology.

"Like the first time you saw the iPhone."
According to Reuters, Apple is tentatively circling a 2024 launch date for its self-driving cars.