UPDATE [17/01/22]: The 1994 Porsche 911 Turbo featured in Bad Boys and previously owned by director Michael Bay has officially sold for US$1.3 million (AU$1.8 million). The transaction was publicised by Bay himself via Instagram, who also revealed he'd initially parted ways with said Porsche for approximately $60,000.
Original Article – 'Bad Boys' Porsche 911 Turbo Heading To Auction
---
---
The actual 1994 Porsche 911 Turbo driven by Will Smith in Bad Boys is going under the hammer at Mecum's auction, which is scheduled to take place in Kissimmee, Florida early next year.

With 34,396 miles (55,355 kilometres) on the dash, this 911 Turbo previously belonged to Bad Boys director Michael Bay shortly after production wrapped, before later going home with the film's producer Pat Sandstone, and changing hands a few times in the ensuing years.

Restored to its former glory by New Jersey's Body Motion circa 2006, the ride in question would eventually return to the spotlight at the premiere of Bad Boys For Life in early 2020, and showcased at the Porsche Experience Center in Atlanta, Georgia for another eight months that year.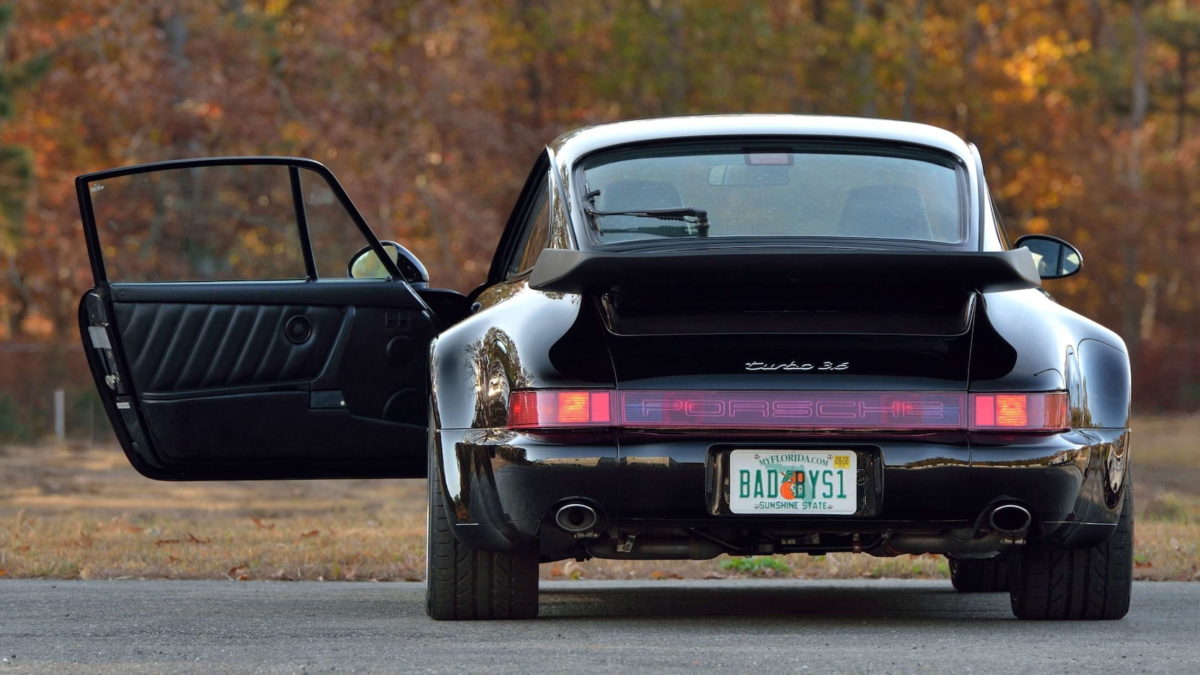 RELATED: Fleet Of Cars From 'Mad Max' To Be Sold, Just In Time For The Apocalypse
In addition to a certificate of authenticity from both Porsche and Columbia Pictures, the 964-generation 911 Turbo comes with a rear-mounted 3.6-litre turbocharged flat-6 engine capable of generating 355 horsepower and 520.63 Nm of torque (mated to a 5-speed manual transmission). Featuring a sunroof, black leather interior, as well as a quintessentially 90s cassette player, and Speedline aluminium wheels, while the front plate reads 447 DB 75, the rear reads BAD BYS1.
For those of you who aren't particularly wow-ed by its pedigree or the novelty of rolling in Detective Mike Lowrey's whip, you may be interested in learning about the awards the Bad Boys 1994 Porsche 911 Turbo has managed to rack up over the years post-restoration:
2017 – 1st place Amelia Island Werks Reunion
2016 – 1st place Jay Peak Concours d'Elegance, Zuffenhausen award
2015 – 1st place French Lick Porsche Parade Restoration, Weissach award
2014 – 1st place Pinehurst Concours d'Elegance
The Bad Boys 1994 Porsche 911 Turbo will officially be auctioned off in January 2022 with no pricing estimates offered thus far.
Head to the link below to find out more.