The drool-worthy Bugatti Bolide hypercar concept teased in October 2020 has officially been given the green light for production; and soon enough, you could be staring at that unmistakable X-shaped rear, as it tears past whatever you're driving on the track.
Confirmed at the Quail Motorsport Gathering, the esteemed French marque will manufacture no more than 40 Bugatti Bolide examples, each priced at approximately US$4.8 million / AU$6.7 million (and making it one of the most expensive track-only whips to date).
Although it'll house the same 8-litre quad-turbo W16 engine referenced last year, it'll deliver a little less than the monstrous 1,825 horsepower and 1,849.33 Nm of torque promised. 247 horsepower and 249.53 Nm of torque less, to be precise. Why? To keep the engine compatible with commercially available premium gasoline instead of relying on 110-octane race fuel as the concept version did to achieve 1,825-HP/1,849,33 Nm. Transmission for the production Bolide has yet to be announced.

RELATED: Your First Official Look At The New Lamborghini Countach LP1 800-4
---
---
According to Bugatti, the final product will have a curb weight of 3,200 pounds (1,451.5 kg), svelte by the company's modern standards, and provide a power-to-weight ratio that's superior to all of the automaker's previous cars (apart from the Bolide concept version, of course). Designed to deliver FIA-level protection, you can expect an automatic fire extinguisher system, bladder fuel tank, central wheel locking, six-point safety harnesses, as well as being HANS-system compatible.
"For the first time, we are showing what the W16 engine is really capable of," says Stephan Winkelmann, CEO of Bugatti.
"We have freed the vehicle of all baggage and have illustrated and combined the engine with the lightest possible chassis to create the ultimate Bugatti and to ensure the ultimate driving experience."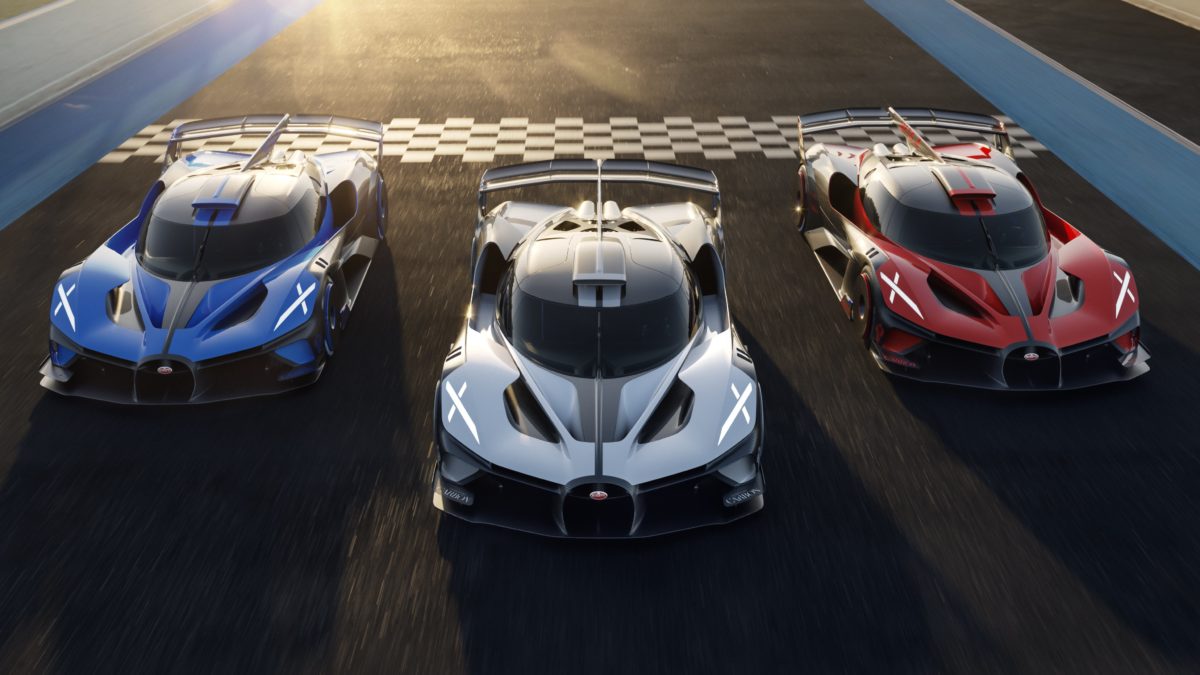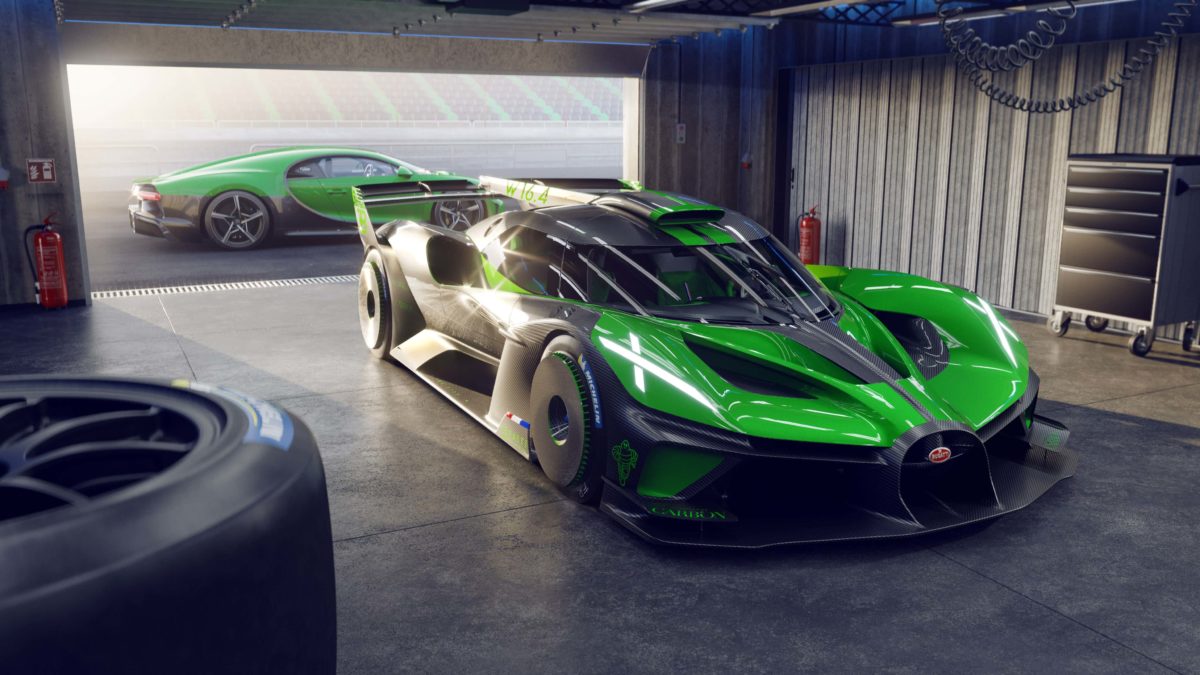 "We are proud to have succeeded in keeping the production vehicle so close to its technical demonstrator both visually and technically, while also enhancing the design, quality, and vehicle safety."
In addition to the rooftop shark fin, fenders, and X-shaped taillights, the Bugatti Bolide's exterior design will also feature something known as a "morphable skin." Essentially, the skin on the roof's intake scoop will adapt to optimise airflow depending on conditions, remaining smooth during slower speeds, with a "field of bubbles" bulging outward to reduce aerodynamic drag during those harder accelerations (up to 10% drag reduction and 17% drop in lift forces).
Production of the Bugatti Bolide track-only hypercar will occur over the next three years with first deliveries scheduled for 2024.