I know what you're thinking. Why? How? And who in the fuck? Sadly, at the time of this writing, we have zero answers to offer. All we know for certain is that some deranged European bastard is currently taking delivery on a six-wheel Rolls-Royce Phantom VII ostensibly crafted with off-roading in mind.
A snapshot of the Thunderbirds-inspired monstrosity wearing Luxembourg plates was captured at Schiphol Airport in the Netherlands. Accommodating its third axel under an extended rear which sports a modified boot lid, this customised pre-facelift Series 1 (year unknown) also features yellow-tinted headlamps and driving lamps – which Drive has rightly indicated are now illegal on modern cars – front and rear push bars, as well as a tow hitch.
RELATED: Jesus Christ… Someone Actually Built A Bentley Flying Spur Ute
---
---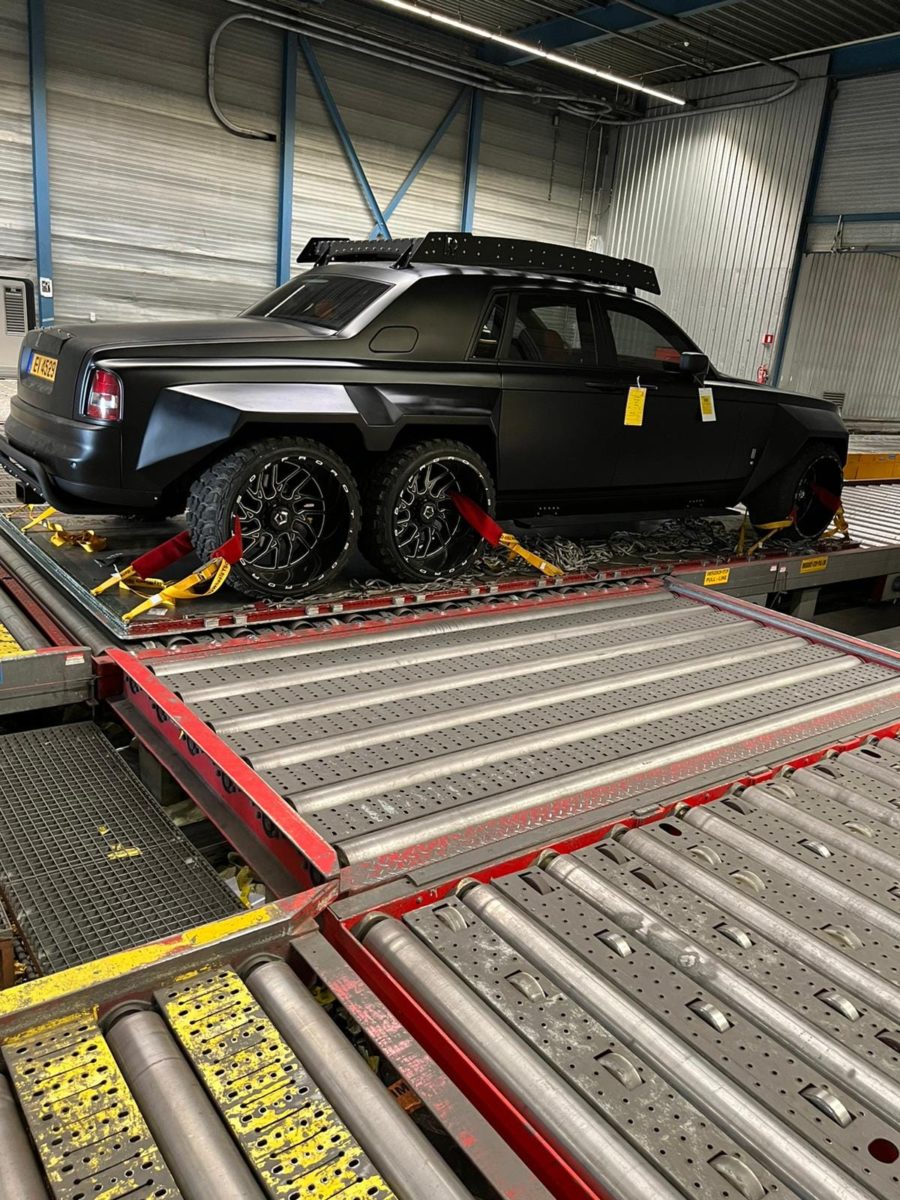 One can only assume the engine hasn't gone untouched (because why half-ass something like this?). But on the off-chance its enigma of an owner has decided this entire makeover should be purely aesthetic, a standard Rolls-Royce Phantom VIII houses a 338kW/720Nm 6.75-litre V12 engine. The wheelbase, ground clearance, and curb weight have yet to be discovered.
"It looks too well made to be a movie prop – although it would fit well in a Fast and Furious sequel – so we're thinking it's a one-off commissioned custom job," reasons James Ward of Drive.
"Perhaps for the likes of Jon Olsson, the Swedish skier and well-known car customiser."
Ward adds: "It's not the first six-wheeled Roller either, with a 1976 Rolls-Royce Silver Wraith limousine conversion currently gracing the roads of Prague. Albeit, a little more subtly than this one."
"Nor is it the first off-road conversion for the storied brand, with Swiss coachbuilder Franco Sbarro creating a one-off Rolls-Royce Camargue as a falconry car for a well-heeled Middle Eastern client."
(Both pictured respectively below.)
RELATED: Justin Bieber Is Banned From Buying Ferrari (And It's Too Late To Say Sorry)
---
---
A little over a year ago, some of you may recall Justin Bieber made headlines for similar shenanigans. While the pop singer didn't commission a six-wheel Rolls-Royce Phantom VII like the one above, he did tap West Coast Customs to introduce some of the Tesla Cybertruck's DNA into his 2018 Wraith. Suffice it to say, nobody aside from the garage being paid for the sacrilege and Bieber himself were thrilled about the end result.
Drawing inspiration from the Rolls-Royce 103X Vision 100 unveiled back in 2016, Bieber's Wraith arrived with a panoramic sunroof, refreshed interiors, refreshed audio set-up (located in the trunk), tall grille, as well as massive half-concealed wheels – which we have no doubt will make changing tyres on the roadside an even bigger pain than it already is.
"Upon seeing the concept car, we wondered why such an awe-aspiring car cannot exist today," the Burbank, California operation founded by Ryan Friedlinghaus writes on Instagram.
"After years of [research & development], we created our own version of the 103EX. A futuristic, awe-inspiring, daily drivable Rolls-Royce unlike any other."
Some things are one-of-one for a reason.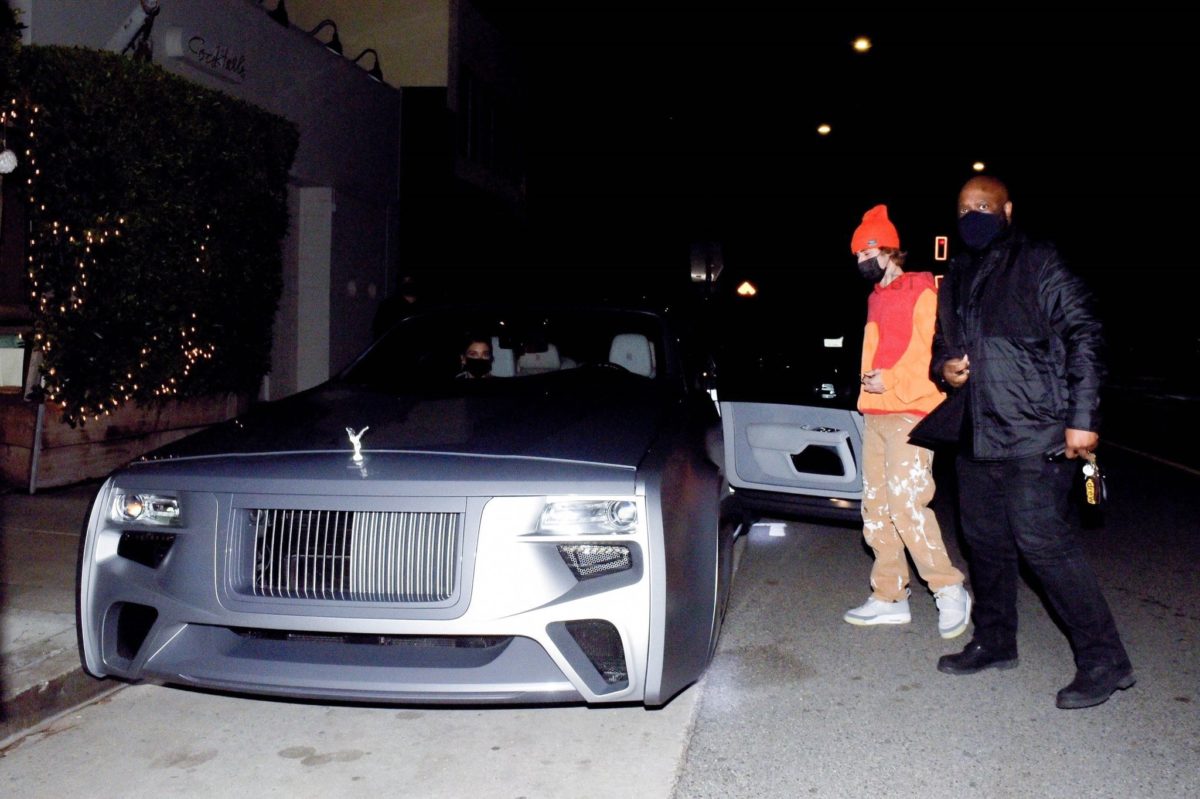 ---
Check out the original Facebook post of the six-wheel Rolls-Royce Phantom VII sighted at Netherland's Schiphol Airport here.