Anyone planning to road trip around the Czech Republic might want to rethink speeding as local police welcome a goddamn 2011 Ferrari 458 Italia into their fleet of patrol cars.
The vehicle – which was confiscated from criminals as opposed to being a taxpayer-funded acquisition – has undergone 300,000 CZK / $17,900 worth of modifications, transforming what was previously a racing red whip into the latest motor pool addition. Blue and yellow reflective stripes, mounted light panel, dispatch dashboard, camera system, and all.
According to the official statement issued by Czech police, specially trained officers will deploy this Ferrari 458 Italia against the "most aggressive drivers" on the highways, specifically to chase down stolen cars, stop illegal street races, and even for the purposes of surveillance at certain "tuning meetings."
---
---
RELATED: Italian Police Use Lamborghini Huracan To Transport Donor Kidney 480KM In Two Hours
For reference, your stock standard 2011 Ferrari 458 Italia houses a 4.5-litre V8 engine capable of generating 419kW and 540Nm of torque. Achieving 0-100 in just 3.6 seconds with a top speed of 326 km/h, your average hoon doesn't stand a chance.
What's even more intriguing than the prospect of outlaws being chased down by a Ferrari, however, is the fact that Czech police claim the Ferrari 458 Italia isn't the most valuable or rarest vehicle they've ever confiscated. Last year alone, 900 were taken from offenders with the vast majority resold to cover any damage they caused.
"We keep some vehicles for official duties," reads the official statement.
"We have hundreds of confiscated vehicles that came from criminal activity and are used to combat serious criminal activity throughout the Czech Republic."
"However, these are not such luxurious cars as Ferrari."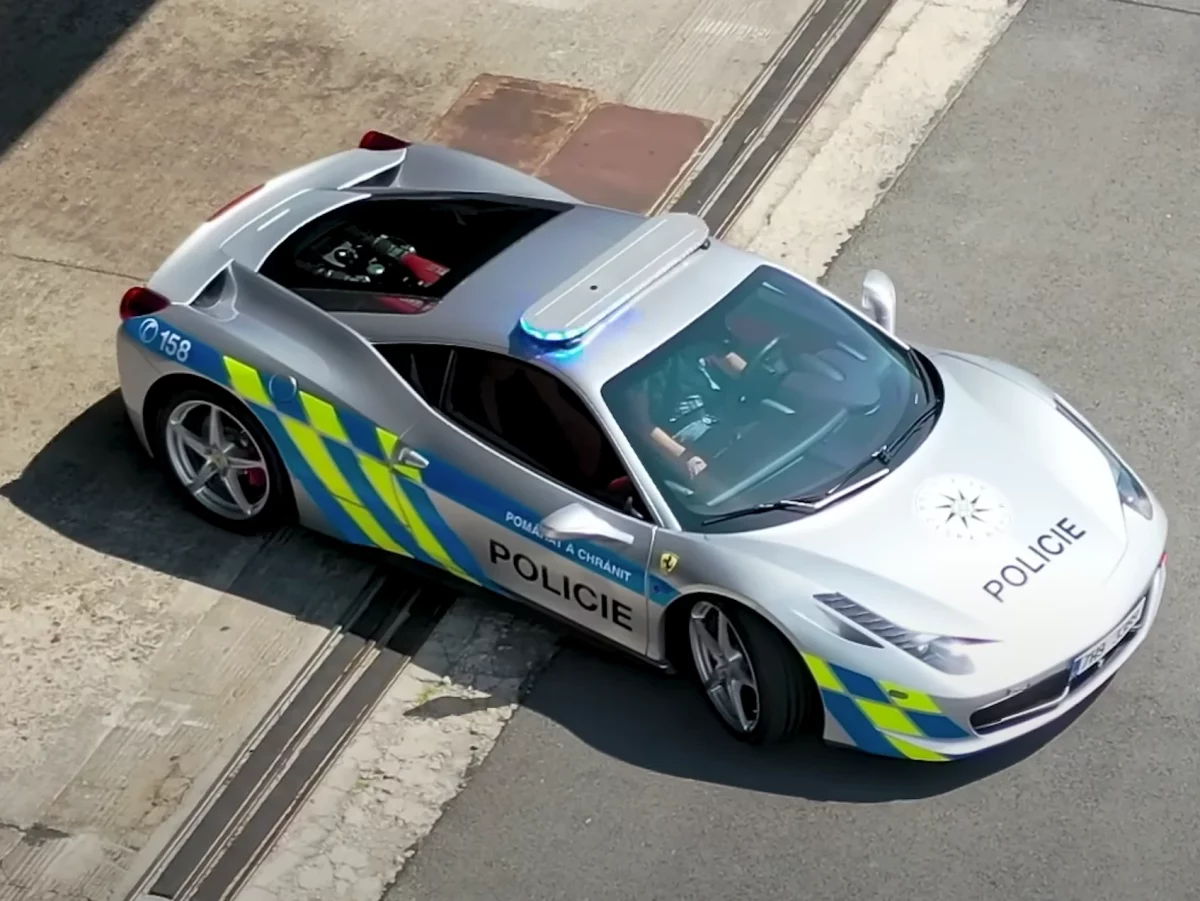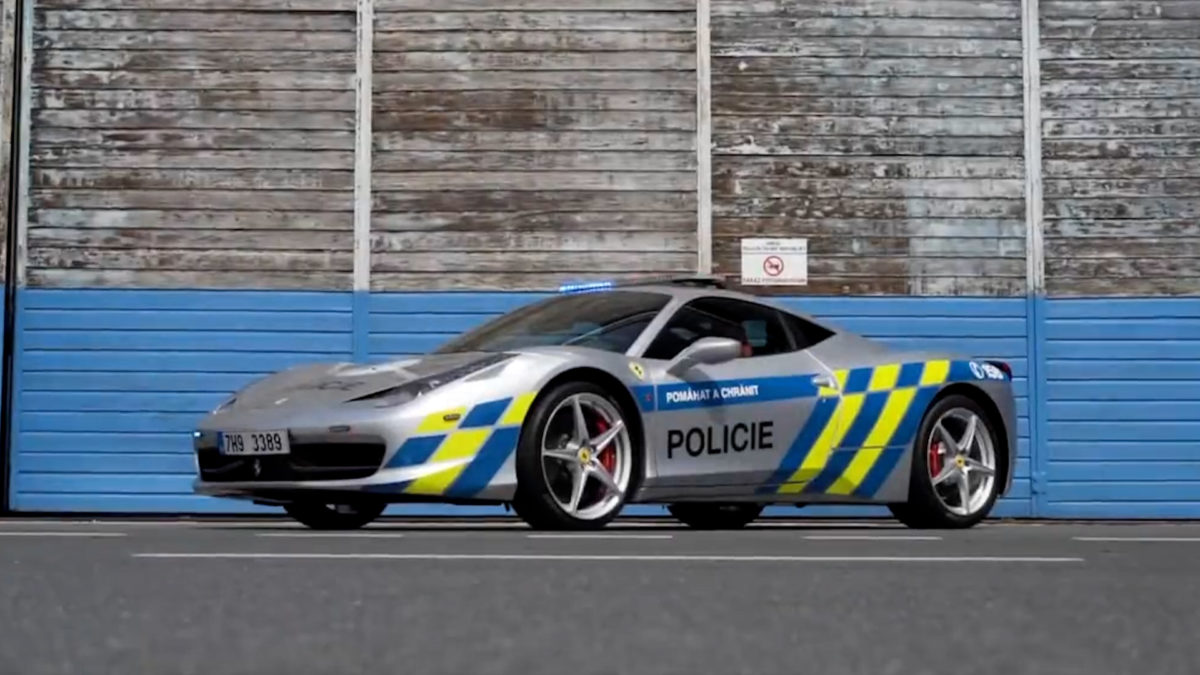 RELATED: Justin Bieber Is Banned From Buying Ferrari (And It's Too Late To Say Sorry)
---
---
This wouldn't be the first time a supercar was used by law enforcement.
The Italian police, for one, maintain quite a healthy relationship with Lamborghini. A few years prior, the world was reminded of said partnership when two extremely fortunate police officers had the opportunity to hammer their department's Huracan – outside of the race track – in order to transport a donor kidney.
According to The Drive, the objective involved delivering the vital organ from Rome to Gemelli University Hospital in Padua. Ordinarily, the 487-kilometre journey takes over five hours to complete. Flooring it at a sustained speed of 145mph or 233 km/h, the entire trip was accomplished in just two hours.
It's unclear why a helicopter wasn't used – or any other kind of aircraft, for that matter – given it would've probably been slightly more efficient. Although using a 5.2-litre V10 supercar capable of generating 602 horsepower, hitting 0-100 in around 2.8 seconds, with a top speed of 202mph certainly proved to be the most Italian method available.
Dubai police also possess an entire fleet of assorted supercars. Because it simply wouldn't be Dubai otherwise.
Check out the 2011 Ferrari 458 Italia currently in service with the Czech Republic police below.