Can you really put a price on the freedom to drive just about anywhere in unparalleled style and comfort? One Scandinavian travel gear company actually has, though fair warning – it ain't exactly peanuts. For a casual $395,000, true freedom can now be yours thanks to Db's Porsche Taycan Cross Turismo camper upgraded dubbed the "Discoverberry Bundle."
"Stop breathing in polluted city air and explore the world as you see fit," reads Db's description of the bundle in question.

"This electric off-road car and streamlined rooftop tent inspired by the award-winning & best-selling Strøm Family design will make you never want a proper house again."
Suffice it to say, there'll be nary an operator on the road who looks as stylish as you do kicking up dust and tearing around the bend in this high-end raspberry ensemble. From the streamlined rooftop to the high-intensity beam lights, this is one handsome-looking set of wheels.
---
---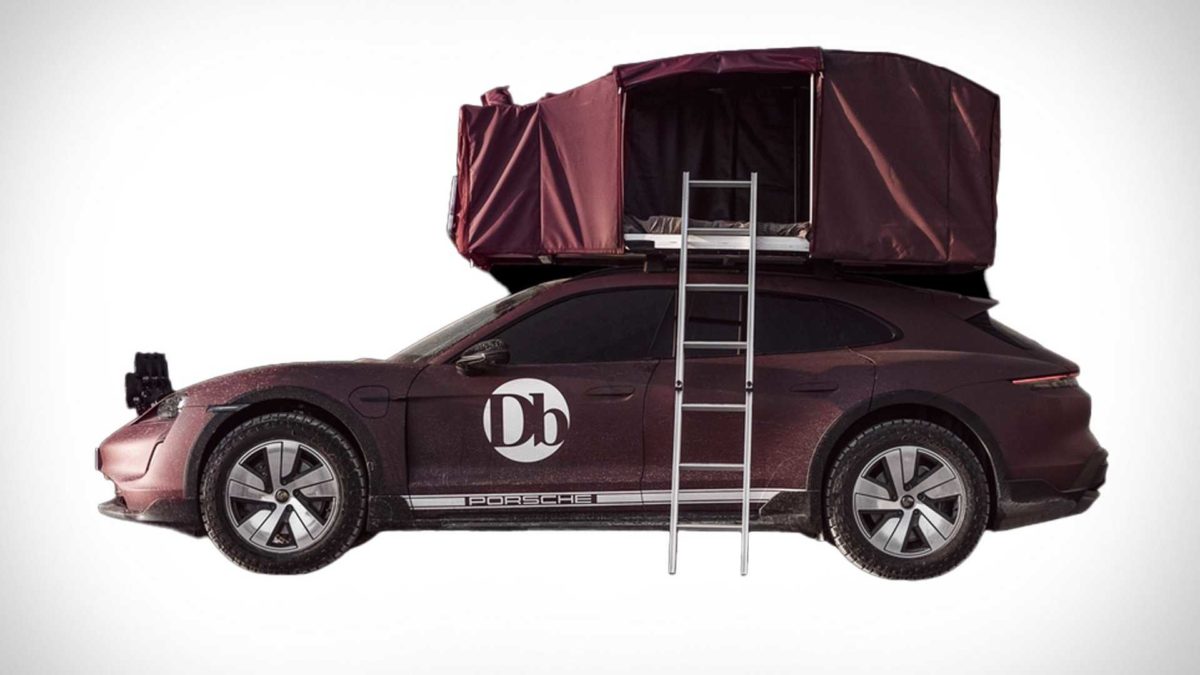 RELATED: The New Land Rover Defender Can Be Turned Into A Killer Camper
In addition to the Porsche Taycan Cross Turismo itself, the Discoverberry Bundle includes:
1 x Strøm 2,385L Rooftop Tent (big enough to accomodate for two average sized adults)
1 x Strøm 60L Roller Bag (Raspberry Edition)
1 x xStrøm 30L Backpack (Raspberry Edition)
Camping Kit (unclear what this entails)
Granted, Db produces some very sophisticated stuff. But as some have rightly pointed out, given how the Taycan 4 Cross Turismo retails for around $176,000 while the wagon's Turbo variant is still just $279,000 before on-road coasts, this represents quite the premium. And granted, for the same money, you could probably get a proper RV with all the bells and whistles (i.e. kitchen, bathroom, entertainment system, more space, built-in garage for a Ferrari, etc.). Style points still count for something, though… right?
Find out more about Db's sexy + exxy Porsche Taycan Cross Turismo Camper below.