The auto industry hasn't exactly been cruising these past two years. If it wasn't a chip shortage on the manufacturer's end, it was some other kind of COVID-related monkey wrench jamming up the machinations. But just because the universe has a funny sense of humour – and because it likes to kick you in the dick twice to be sure – a cargo ship by the name of Felicity Ace carrying 4,000 vehicles from the Volkswagen Group is currently burning somewhere in the Atlantic Ocean.
The 650-foot (200-metre) long vessel was bound for the United States from Germany when it was suddenly set alight. All 22 crew members were safely evacuated by the Portuguese Navy via helicopter to Faial Island approximately 170 kilometres away – forsaking Felicity Ace and its 17,700-ton cargo to a simultaneously fiery + watery grave.
According to The New York Times, of the 4,000 cars on board, an estimated 1,100 are Porsches while 189 are Bentleys. The remaining 2,711, however, have yet to be identified – beyond the fact they fall under the Volkswagen marque. Meaning the shipment could include anything from Volkswagen, Audi, Lamborghini, to Bugatti in addition to Porsche and Bentley. The remaining 2,711 have since been identified as a combination of Audi and Lamborghinis, as per Bloomberg. Analysts from Russell Group have estimated the total haul to be worth approximately US$401 million / AU$554.1 million with a minimum damage cost to Volkswagen Group of US$155 million / AU$214.2 million.
---
---
RELATED: McLaren 620R Caught Disguised As Porsche Cayman To Evade Tax
"We are aware of an incident today involving a cargo ship transporting Volkswagen Group vehicles across the Atlantic," a Volkswagen Group spokesperson tells Business Insider.

"At this time, we are not aware of any injuries. We are working with local authorities and the shipping company to investigate the cause of the incident."
As pointed out by Car & Driver, on the off chance you're waiting for a brand new Porsche over in the US, you shouldn't stress too much. Back in 2019, a similar incident occurred with the ship Grande America on its way from Germany to South America, sinking with four limited-edition Porsche 911 GT2 RS cars, 33 other Porsches, and 2,000 Audis.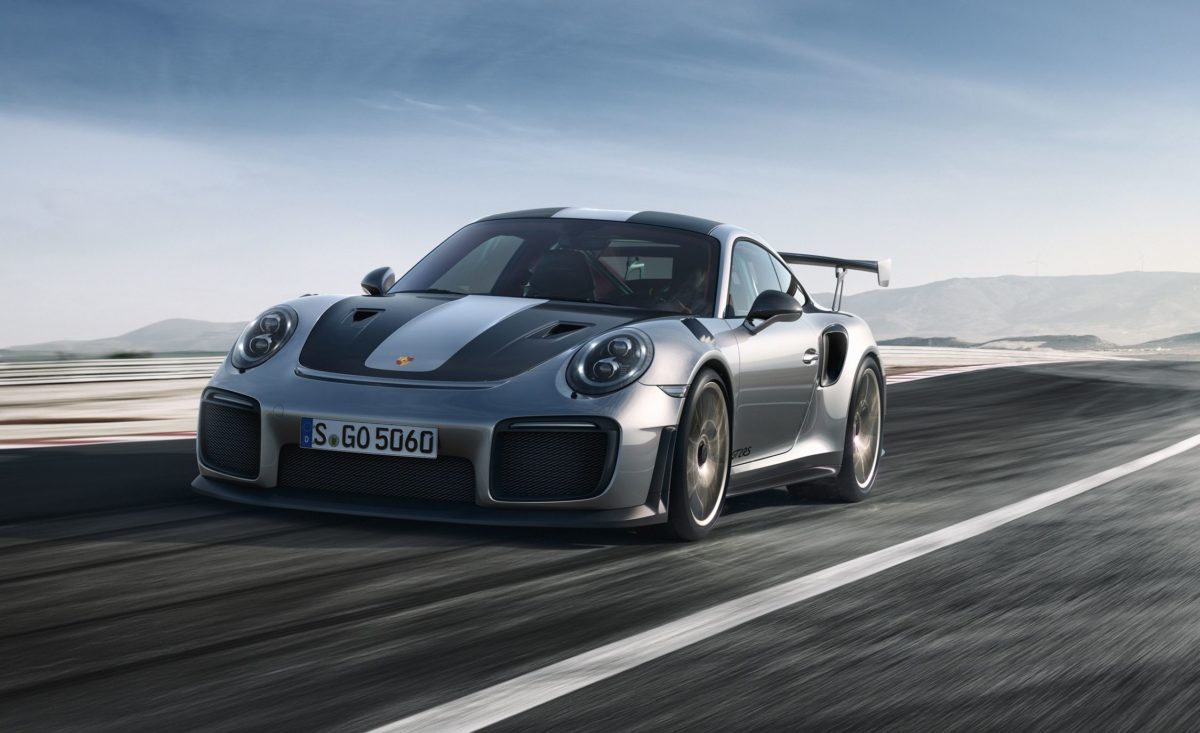 Porsche had already finished producing the limited-edition 911 GT2 RS cars… but decided to restart the old factories just for those four buyers who'd shelled out a lazy US$300,000 each (the least they could do for that kind of money, really). If history is anything to go by, the affected will have their shiny new toys soon enough.
As for the matter of Felicity Ace itself, according to Portuguese Navy Commander Jose Sousa Luis, its owner is currently seeking an "ocean-going tug," although you can be certain it won't end up in a port located at Azores Islands due to its sheer size. At this stage, it's uncertain whether any of the high-priced whips stuck on the smouldering wreck can actually be salvaged.
---
UPDATE [18/02/22]: A Porsche Cars North America spokesperson has since responded to Car & Driver with the following statement:
Our immediate thoughts are of relief that the 22 crew of the merchant ship Felicity Ace are safe and well. A number of our cars are among the cargo. We are in contact with the shipping company and the details of the cars onboard are now known. Customers affected by the incident are being contacted by their dealer. While it remains too early to confirm what occurred and next steps, we are - along with our colleagues at Porsche AG - supporting our customers and our dealers as best we can to find solutions. Anyone concerned by this incident and the implications on the car they've ordered should maintain in contact with [the] dealer with which their order was placed.
A spokesperson for Lamborghini added the company is, "aware of an incident involving a third-party cargo ship transporting Volkswagen Group vehicles across the Atlantic. The vessel was on its way to North America. At this time, we are not aware of any injuries. We are in contact with the shipping company to get more information about the incident."
---
---