Godzilla has been slain. The Nissan GT-R is no longer. You read that right, one of the most iconic vehicles to ever leave Japanese shores has been discontinued in Australia, after an update to the road regulations saw it no longer meet street-legal requirements. To mark the last few GT-Rs being imported into the country, we caught up with Nissan Australia at the Sandown International Motor Raceway to enjoy a final hot lap in one of the most coveted rides of the last few decades.
The first GT-R badged Nissans arrived in Australia way back in 1991 in the form of the highly collectible R32 Skyline GT-R. It was a car the likes of which had never been seen before in Australia. As the patriarch of the modern GT-R line, it packed a serious punch with its 2,568cc inline-6, twin-turbocharged engine. Arriving in an eye-catching burgundy, it set the tone for the next three decades of idolised vehicles that followed.
Now, after a 31-year run (12 years of which were the current model), the curtains have closed on the Nissan GT-R thanks to new regulations known officially as "Australian Design Rule 85/00 – Pole Side Impact Performance" (or ADR 85). These rules are basically enforcing new side-impact crash test regulations, which are aimed at saving lives but will, unfortunately, affect a number of cars currently on Australian roads. If you're interested in 48-pages of densely written policy, you can check out the legislation here.
---
---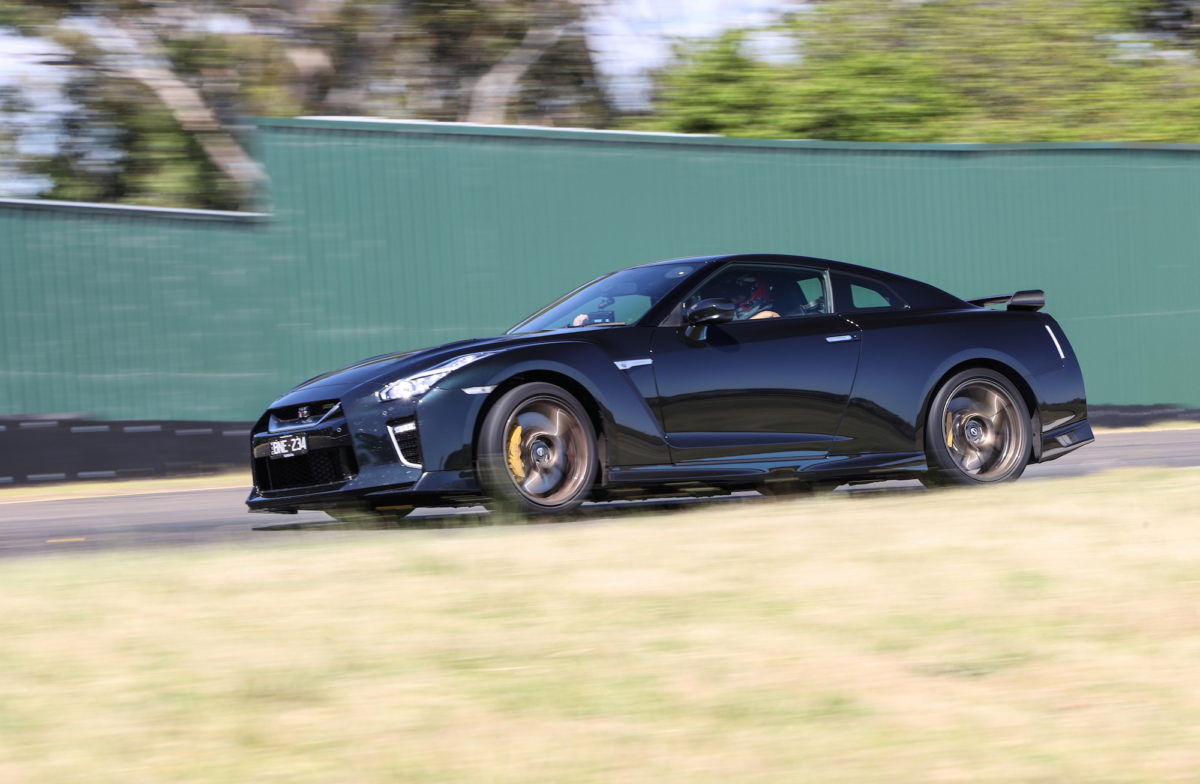 RELATED: Watch: Bloke Drives A Nissan GT-R With A PS4 Controller
In a simply worded statement, Nissan responded to the new regulations with the announcement it would cease importing the GT-R to Australia while keeping it in other markets around the world. Since it was first sold in Australia, less than 1000 Nissan GT-R's have been sold, making it a very rare bird indeed.
"Due to the implementation of Australia's unique pole side impact design rules (ADR 85), the Nissan GT-R will not be imported into the Australian market after October 31, 2021. Note that this regulation does not apply to existing models in other markets." – Nissan Australia
It's a shame that we won't be seeing any new GT-R's prowling our capital city streets, not just as the end of an era that has a cult following, but because it's just such raw fun to drive. The car Nissan Australia had lined up for us at Sandown Raceway was the 3.8L V6 Nissan GT-R 'T-spec', a high-performance swan song to Godzilla herself.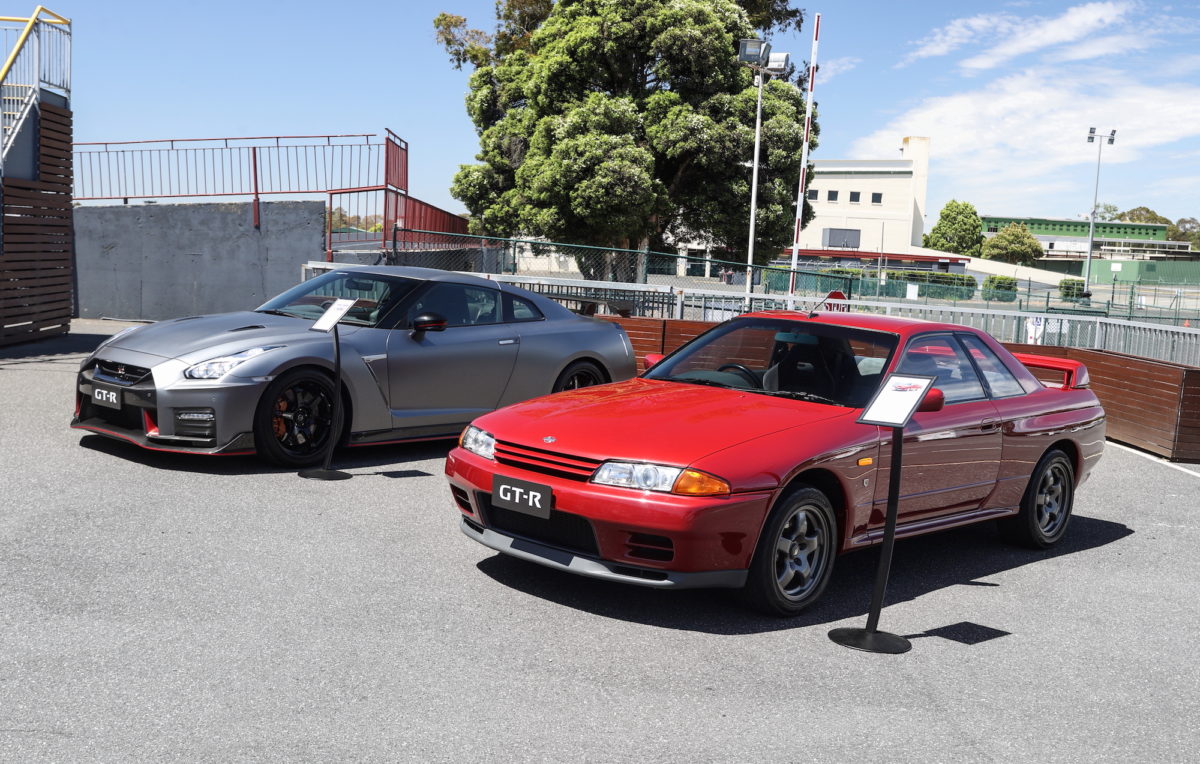 Aesthetically, it has the same signature low slung, aggressive first impression that we've all come to expect from a GT-R, but with gold-tone forged alloy wheels completing the package. Its paint job was a little surprising, described by Nissan as Midnight Purple, it actually looks black from a distance, only revealing a hint of purple up close in the sun.
Once inside we found the same hand-stitched leather interior executed in another colour so dark it almost looked black, but this time it was a subtle dark green. On all the surfaces you're unlikely to spill your coffee on, such as the headliner and sun visors, Nissan finished them in soft-touch Alcantara, which nicely contrasted against the carbon fibre inlays in the rest of the car.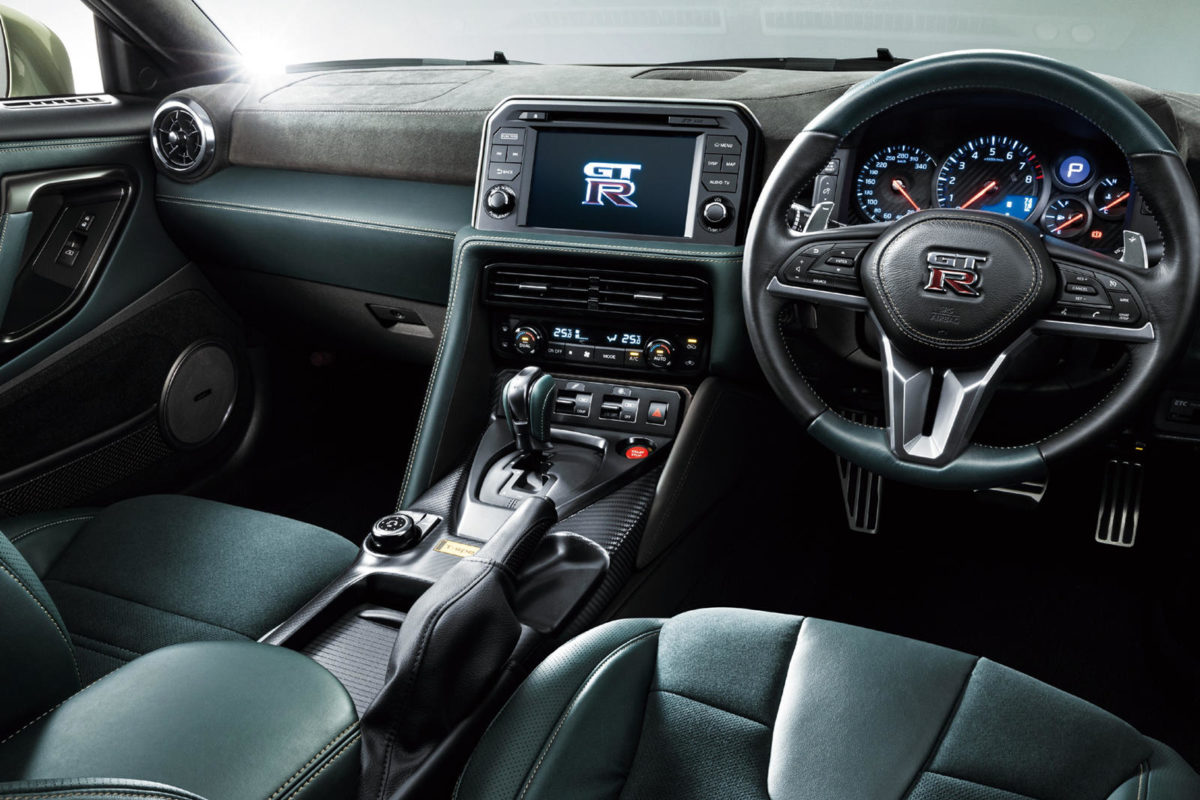 After a couple of warmup laps under the watchful eye of Luke Youlden, Supercars series racing driver and Bathurst 1000 winner, I was ready for a couple of quicker laps of the Sandown circuit. The hand-built engine was impressively quick and responsive, spitting out all 441kW of its power when you put your foot to the floor, reaching around 230kmph down the track's straight with a classically GT-R turbine-like wail.
---
---
However, while it had more punch underfoot than you'll ever need, it was the braking and stickiness to the road I was most impressed by. The T-Spec comes stock with very large carbon ceramics and particularly rigid callipers that pack some unbelievable stopping power.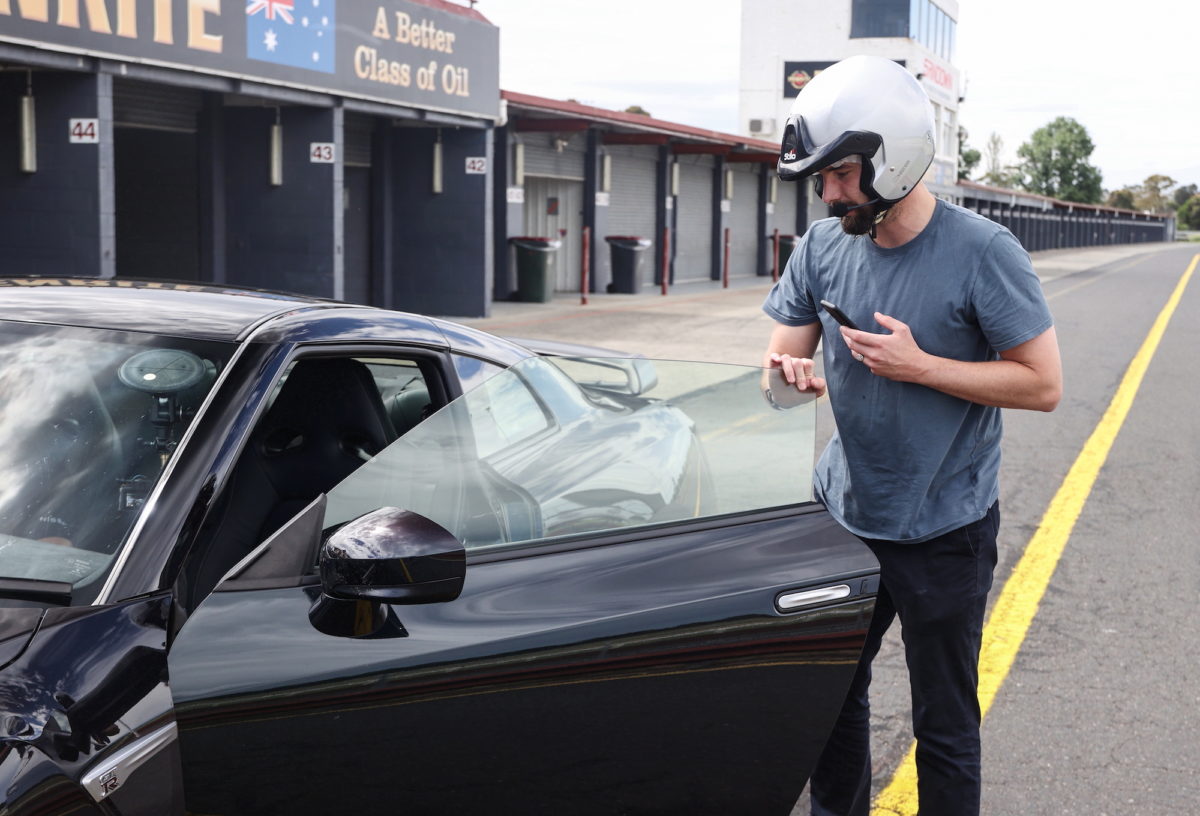 Likewise, wrapped around each of the forged alloy wheels was a Dunlop SP Sport Maxx high-performance tyre which handled like a dream while cornering. Finally, while John's impression of the GT-R's suspension on the road was of rigidity and stiffness, my experience on the track was one of surprising comfort. It simply ate the curbs up, flying over the raised concrete at speeds you'd never even think about if you weren't on a closed circuit, the suspension eating up everything it needed to.
Once I'd tried my hand at a few fast laps, Luke got behind the wheel himself to show me what the car was really capable of. Approaching the first corner after the straight, my head nearly went through the windscreen because of how hard Luke hit the brakes, offering a further demonstration of the stopping power of the GT-R. Once he was through the corner, he was on the accelerator immediately, throwing the 2,200kg supercar through the next chicane like it was a toy.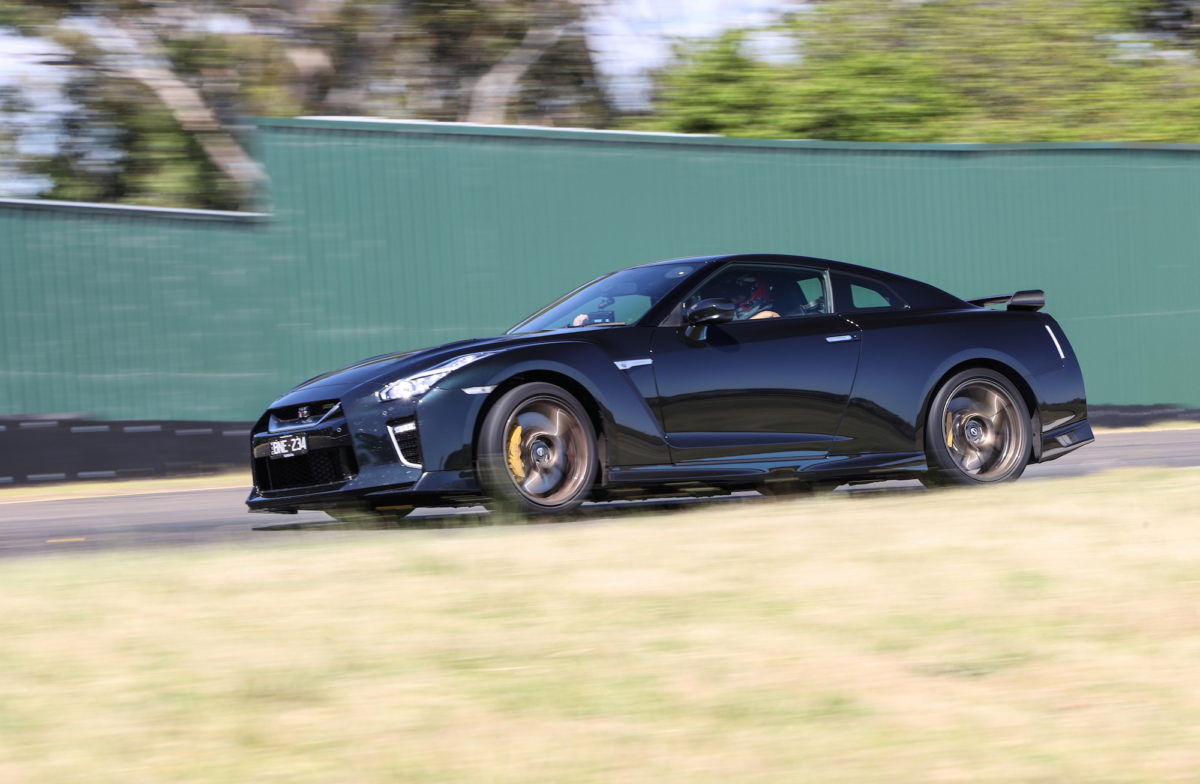 Down the back straight, Luke was relentlessly on the gas again, braking late once more before the last set of corners. The car remained glued to the track, clearing curbs and almost effortlessly complying with Luke's demands on it, before he hit the main straight so fast every inch of the track was put to use.
After our cool-down lap, I couldn't help the shit-eating grin plastered all over my face. It was just that much fun. From its instantly recognisable silhouette and immaculately finished interior, to its raw mechanical power under acceleration and almost more impressive braking, Godzilla is more than deserving of its place in motorsports folk law. It's no small shame that we won't be seeing any new examples of the Nissan GT-R on Australian roads from here on, but we can rest easy with the knowledge it isn't gone forever, it's only gone just Down Under.