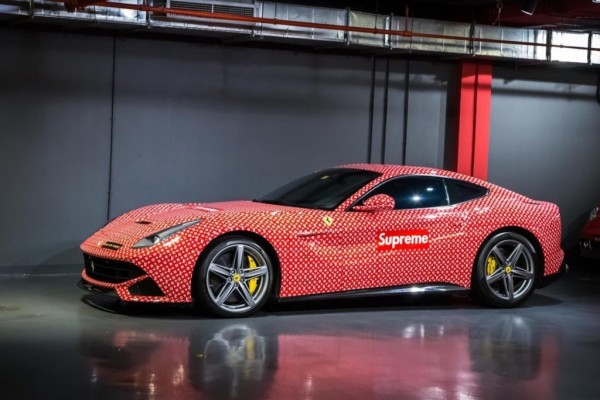 What was nothing but pure hype on wheels, the infamous Ferrari F12 Berlinetta that sent the internet into disarray at the height of the LV x Supreme hysteria last year has just gone up for sale.
The very unnecessary product of a cashed-up billionaire construction tycoon's son, the ride is now listed over on Deals On Wheels for $699,000 Emirati Dirham. Rashed Balhasa, aka Money Kicks, is giving up the 2014 model year whip with less than 10,000km on the clock and 10 months warranty remaining.
Despite equating to around $190,000 USD, you should think again before considering this car for import to Australia. If it's even allowed, you'll be looking at an extortionate figure likely three-fold the price as per the usual MO for luxury vehicles in this country.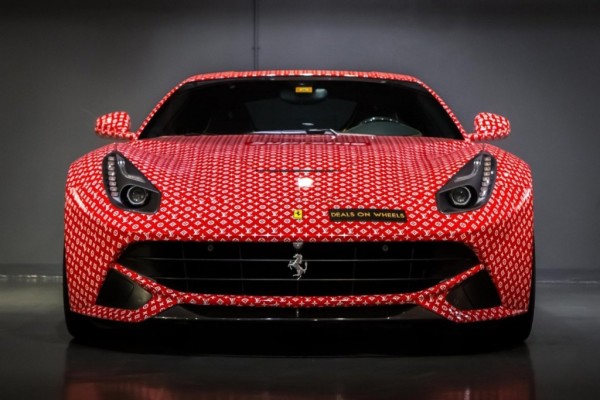 The kid shared his thoughts on parting ways with the car in his latest vlog, and hinted at a new ride recently added to his garage also.