How could someone say they're an oligarch without saying they're an oligarch? They could buy up oil and gas rights in Western Siberia, have been recently named in the Pandora Papers, or their equivalent of a Toorak Tractor is an armoured Rolls-Royce Cullinan. That's right, for a select group of security-conscious luxury automotive enthusiasts, German tuning company Klassen produces a grenade and bulletproof Rolls-Royce Cullinan.
While there's not a person on earth who doubts the build quality of Rolls-Royce vehicles, there must have been one unlucky client of the British coachbuilding firm who first found out the cars weren't bulletproof. We're unlikely to ever find out who this person was, but fortunately, even age-old problems can have modern-day solutions, which is where Klassen comes in.
Klassen has completely kitted out the Cullinan with armour plating, which will offer the ballistic protection level of CEN 1063 BR6. If you aren't completely up to date with the European Committee for Standardization rating, it basically means it can handle small arms fire including handguns and rifles, as well as grenade blasts immediately under the vehicle.
---
---
RELATED: Drake's Rolls-Royce Cullinan Is Pretty Much A Mobile Strip Club
Specifically, the Klassen Rolls-Royce Cullinan can withstand two DM51 hand-grenades exploding at the same time beneath it, while the doors feature reinforced bolt-locking in case the car is t-boned from the side. No matter if it's an intersection t-bone while you're on the way to pick the kids up from school, or a high-speed ram by the cast of Fast & Furious 10, the doors are guaranteed to hold up.
Interestingly, the reason Rolls-Royce doors still open in this fashion (with or without bulletproofing) is to protect the occupants from both sides when they step out onto the curb. A tradition that's been upheld at RR HQ for decades with heads of state or oligarchs alike in mind.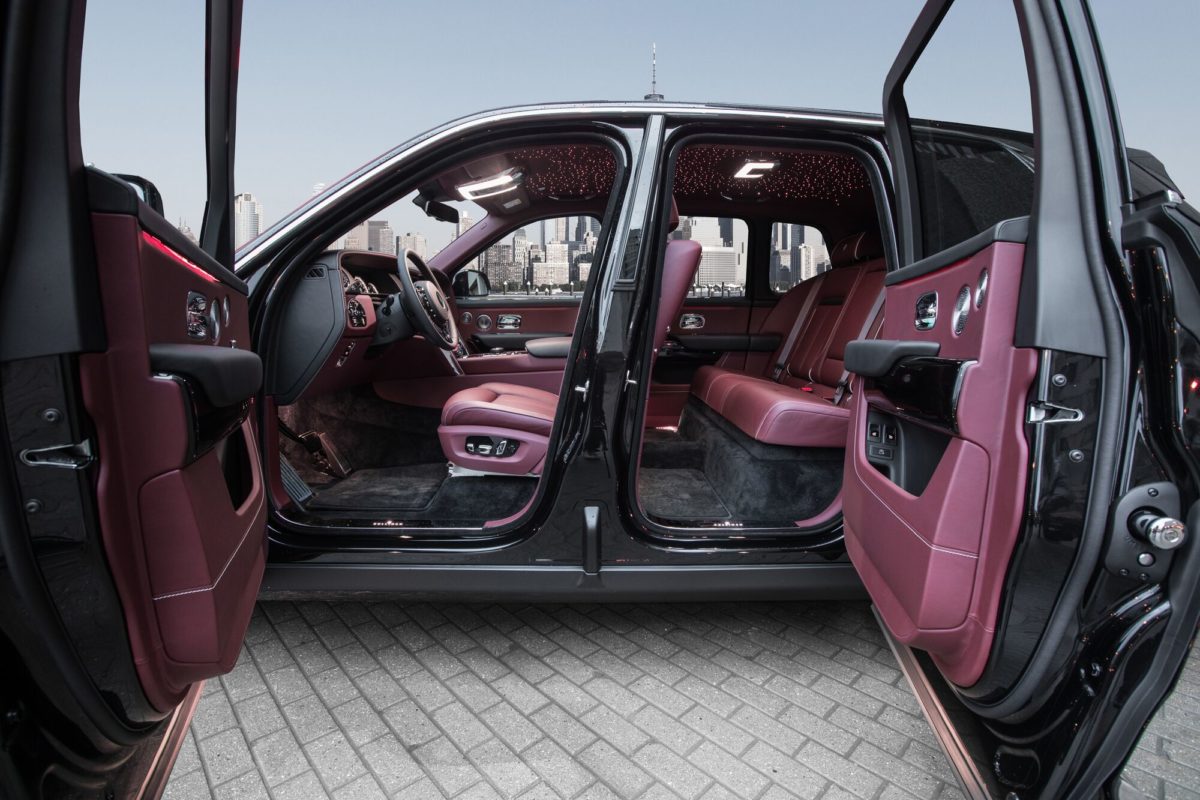 Fortunately, Klassen hasn't tinkered much with what you'll get under the bonnet or in the cabin, with the luxury SUV retaining its original 6.7-litre V-12, which can put out 563 horsepower. Achieving 0-100 in just 5 seconds with a top speed of 250 km/h, you'll be slicing through traffic like a warm knife through butter.
The elegant interior is also unchanged, with burgundy-coloured leather upholstery for much of the cabin and the classical softly twinkling ceiling lights also present. As you'd expect from a customised Rolls-Royce, it doesn't come cheap, with a regular Black Badge edition costing $760,000. For the full Klassen treatment, you're looking at €833,000 (AU$1,545,000) including taxes.