There's a new king of Australia's roads, and it arrives with a ghost badge over its engine. That's right, the Koenigsegg Jesko Absolut has arrived Down Under for the first time, representing one of the most advanced hypercars to ever touch down on Australian shores, and setting a new benchmark as the most expensive new car on the market in the process.
Now, if you've not heard of Koenigsegg before, you're not alone. The modestly sized high-performance automaker was founded in Sweden's Ängelholm, back in 1994 and has been making some of the world's fastest and most powerful vehicles ever since. This year, Koenigsegg will enter the Australian market ongoingly for the first time thanks to a partnership with Melbourne-based exotic car dealer Sullivan Kerr.
Koenigsegg's latest endeavour is the Jesko, of which there are two versions in the Attack and the Absolut, with the Attack being constructed for more track-focused performance (featuring a massive wing), while the Absolut is built for straight-line speed (sans wing). Just 125 examples of the Jesko will be made, including both Attack and Absolut variants with a total of three cars being allocated to Australia.
---
---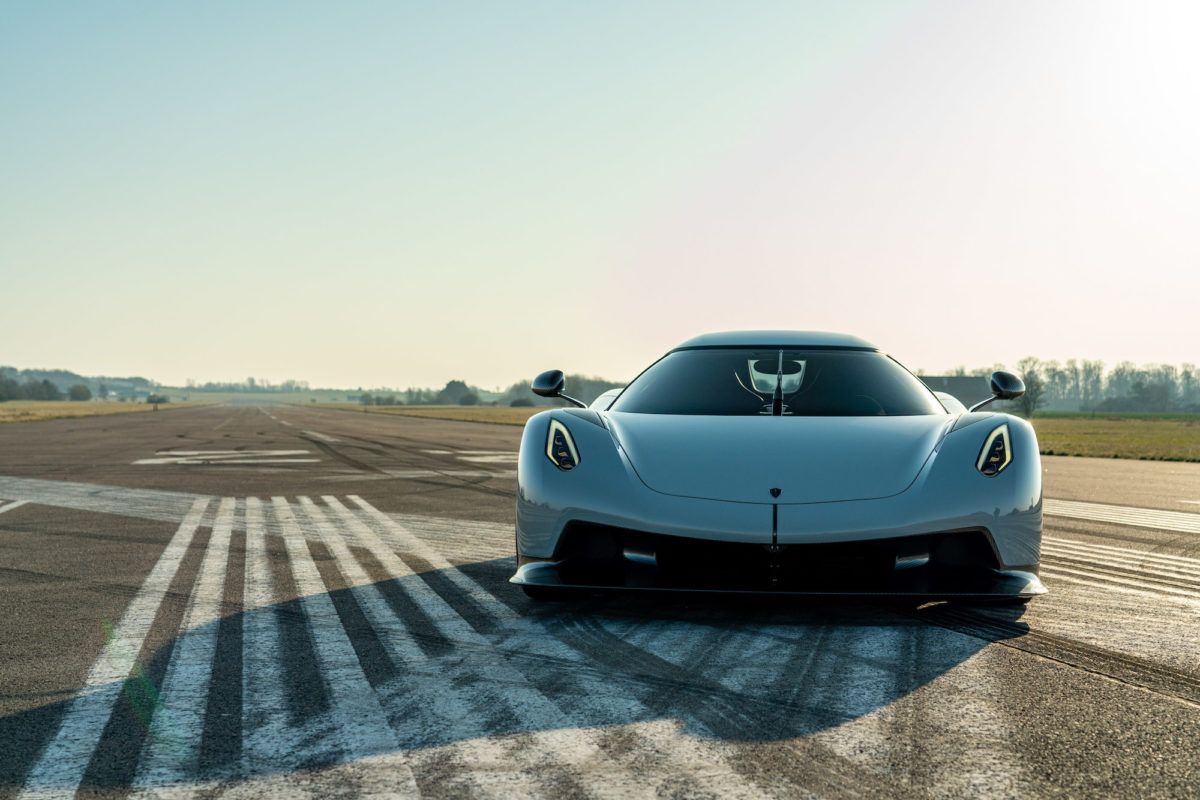 RELATED: Lunch Run #39: Gelato Messina In The Rolls-Royce Black Badge Ghost
We recently had the chance to see the new Koenigsegg Jesko Absolut at the Sullivan Kerr showrooms in Sandringham, and it's pretty safe to say we were blown away by it. The immediate impression it delivers is one of uncompromising power and aerodynamic refinement, boasting a front carbon lip you could eat your dinner off and a pair of fins over the engine that remind you of an aggressive tropical fish.
Put simply, it just looks fast. From the enormous front and side air vents to the super-light carbon fibre wheels, everything has been considered and designed for maximum slipperiness through the air. And that's all before you look at what Koenigsegg has dreamed up beneath the bonnet.
Powering the Koenigsegg Jesko Absolut is a twin-turbocharged 5.0-litre V8 engine that outputs 955kW/1500Nm if you fill it up with E85, though it's also got a flex-fuel option too. All of this power is then directed to the 21-inch rear wheels through the Koenigsegg nine-speed Light Speed Transmission and a limited-slip differential, resulting in a frightening amount of power.
Featuring a double-wishbone suspension set-up for smooth rolling, the Absolut weighs in at less than 1,400kg, thanks in part to the aforementioned engine that has been engineered to tip the scales at just 189kg. This weight is also possible as a result of the body of the car being constructed in carbon fibre monocoque and aluminium honeycomb, as well as integrated fuel tanks.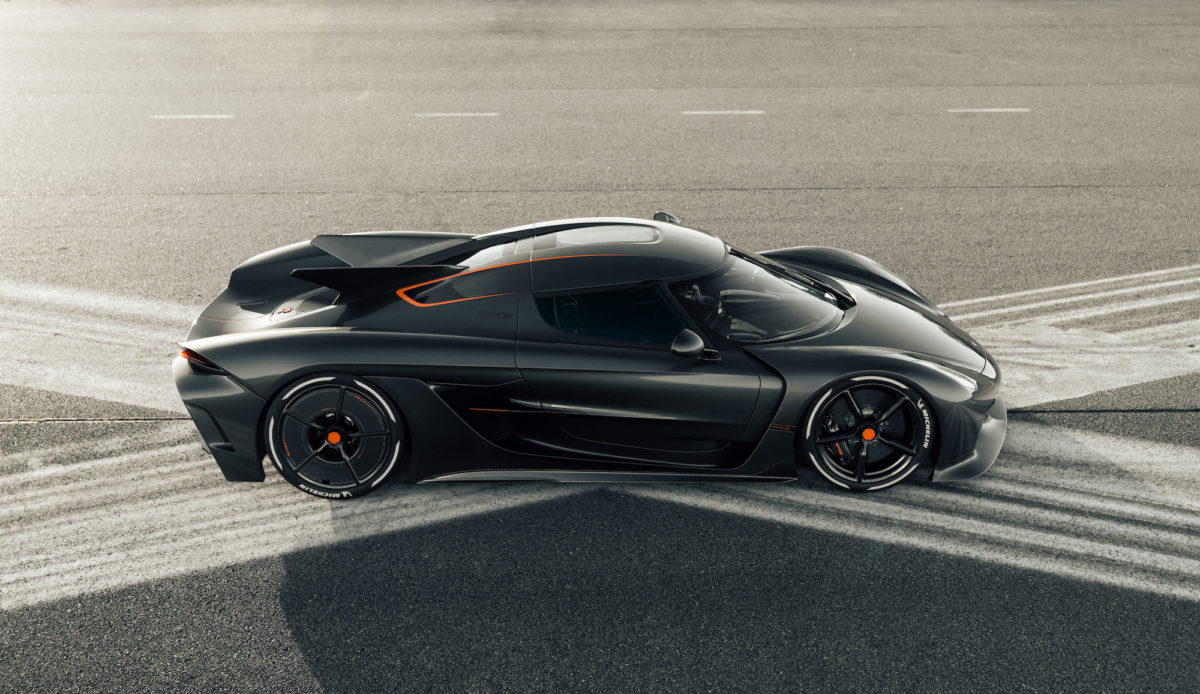 As you might expect, the interior of the car has received an equal level of attention, boasting either a custom-spec leather or Alcantara interior, with an infotainment system that delivers everything you might need and more. This includes Apple CarPlay, a proximity protection system so you don't open your door into the wall, a 'bird's eye' parking assist system and climate control.
---
---
Now, we've mentioned that the Jesko Absolut is quick, but exactly how quickly will it go? Now, the car hasn't been officially tested or certified for its top speed yet, however, it's understood that it'll be able to hit speeds of 531 km/h (330 mph) under the right conditions. This makes it the fastest car that has ever been built, which is an extremely impressive feat for Koenigsegg to have achieved.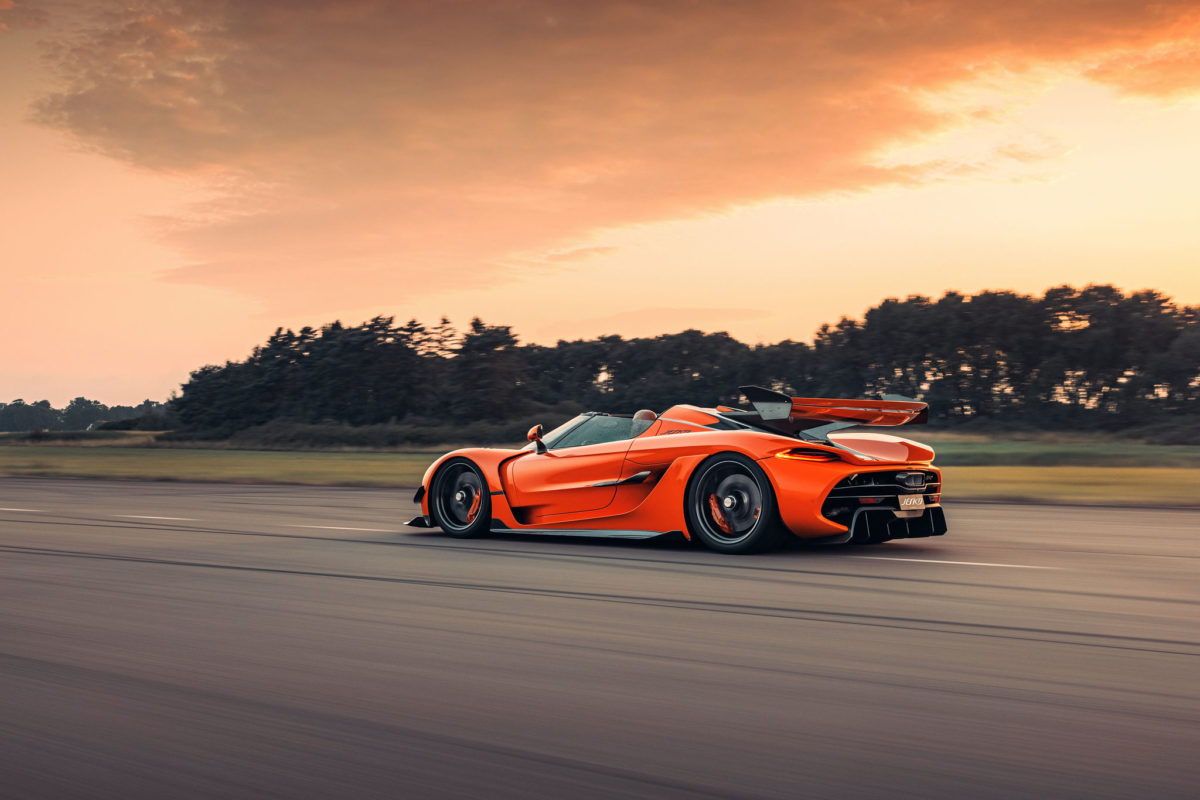 The Koenigsegg Jesko Absolut is currently available for €3.1 million (AU$4.62 million) without including taxes, which include the luxury car tax, GST, import tax, and stamp duty. However, depending on the specs and options you're looking for – a fully exposed carbon fibre exterior is an additional AU$1.1 million – the Absolut can cost as much as AU$12 million.
There have been three examples of the Koenigsegg Jesko allocated to Australia, all of which are currently spoken for. But the good folks at Sullivan Kerr know how to move mountains when they need to, so if you're seriously interested, get in touch with them sooner rather than later.