The Lamborghini Countach is the cult-followed supercar of the moment after 2021 saw a limited edition rerelease of the Marcello Gandini designed vehicle to celebrate half a century since it was first seen publicly at the 1971 Geneva Motorshow. Now, one of the rarest versions of the angular sportscar has appeared at auction, in the Lamborghini Countach 5000 Quattrovalvole which is one of just 66 like it.
All counted, the Countach enjoyed a production run totalling 16-years, but within that period, no less than five different iterations were released, including the 5000 Quattrovalvole you see before you. It's understood that a total of 610 examples of the 5000 Quattrovalvole departed the factory, however, just 66 of those were fitted with a Bosch K-Jetronic fuel injection system, making it a particularly rare example of the famous car.
RELATED: WATCH – Lamborghini Countach LPI 800-4 Deletes Its Tyres Around Italian Countryside
---
---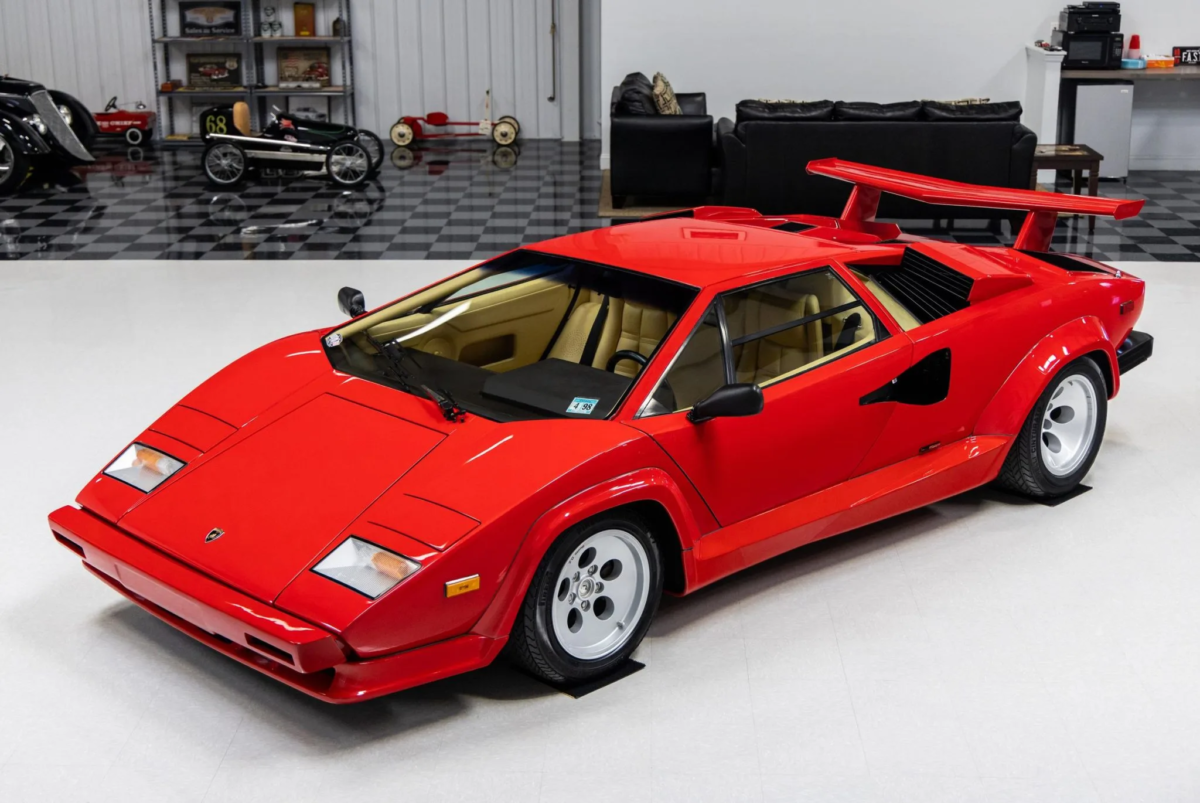 The 5000 Quattrovalvole was the fourth of the five generations of Countach, and as a result had been refined in some elements of its design, even if that refinement didn't necessarily mean making it sleeker everywhere. In an update from the previous generation, the 5000 Quattrovalvole had Kevlar front and rear deck lids, while the carburettors were shifted to the top of the engine, which makes rear visibility through the rear window almost impossible.
With a red lick of paint that works wonderfully with the tan leather interior (known by the Italian automaker as, "Rosso Siviglia sull Senape"), this example is everything you might hope for in a vintage sports car, right down to the period-correct Pirelli P7 tires. The interior is as immaculate as the paintwork on this car, with a functioning Alpine cassette stereo and air conditioning, as well as a Jaeger LCD clock.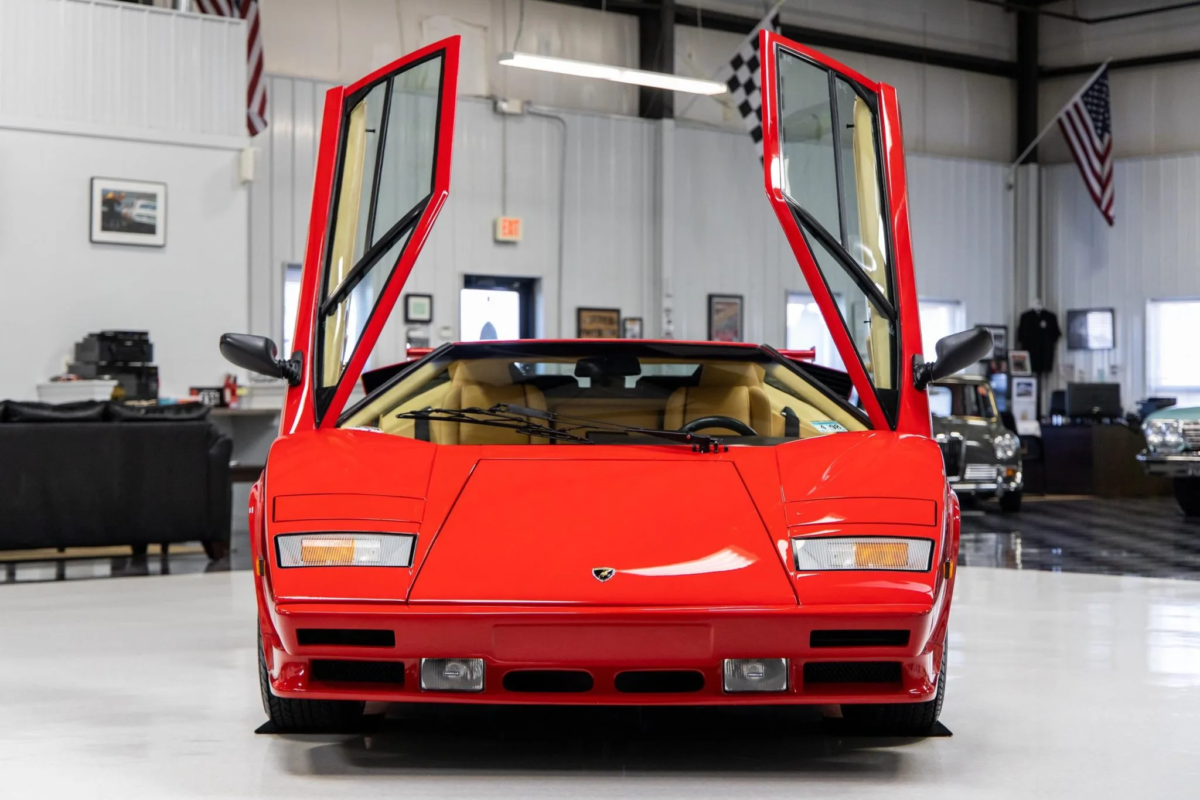 Beneath the angular Seville Red exterior, you'll find the 5.2-litre quad-cam V12 paired with a five-speed manual transmission. Featuring the rare Bosch K-Jetronic fuel injection, the engine was factory rated to 414 horsepower, which is a significant step up from the 370 horsepower offered by the original LP400 Countach.
All considered, this has to be one of the finest examples of a Lamborghini Countach 5000 Quattrovalvole in existence, which makes sense when you read the odometer reading of just 7,285 kilometres since it left the Sant'Agata factory in 1987. The auction of the car is by Bring A Trailer, and with a few days to go before the hammer comes down, the bid sits at US$500,000.