Overnight we got our first look at the new 2022 Range Rover, the fifth generation of the luxury SUV which is as sleek and sophisticated as it is sporty. With a simpler and more streamlined design, a completely overhauled interior, and about as many options as we've come to expect from Jaguar Land Rover, there's a lot to love about what Range Rover is offering in 2022.
The profile of the car has been stripped back to the source code of what makes a Range Rover a Range Rover. It's sleekly curved, with the softer angles of a concept car design and shares a considerable amount of DNA with the Velar. Although with a drag coefficient of just 0.30, Land Rover claims it is, "the most aerodynamically efficient luxury SUV in the world".
The interior has also been thoroughly revisited, with a greater emphasis on less being more. The leather upholstery and wooden panelling you'd expect are present, with a 13.7-inch digital instrument cluster for the driver and a 13.1-inch touchscreen infotainment screen front and centre in the lower dash.
---
---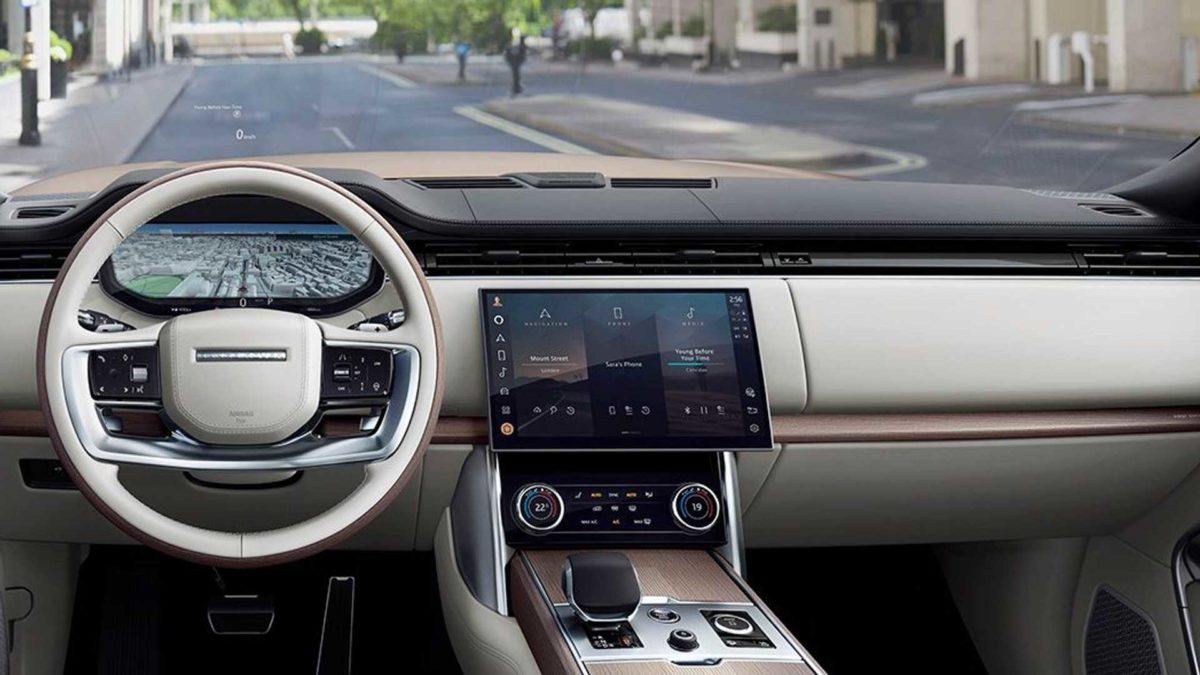 RELATED: Introducing The Range Rover SVR Carbon Edition
There is also a pair of 11.4-inch entertainment displays for passengers in the backseat, with a very impressive 35-speaker, Meridian Signature Sound System. To ensure the best experience using the 1,600-watt system, the noise-cancelling qualities of the cabin have been improved as well.
Under the bonnet of the P530 model, you'll find a 4.4-litre V8 that can spit out 523bhp, with a rapid 0-100km/h time of just 4.4 seconds. This contrasts the base model P400, which is powered by a 3.0-litre turbocharged I6 hybrid powertrain and offers a slightly more modest 395bhp, with the range on electric power stated to be around 80kms.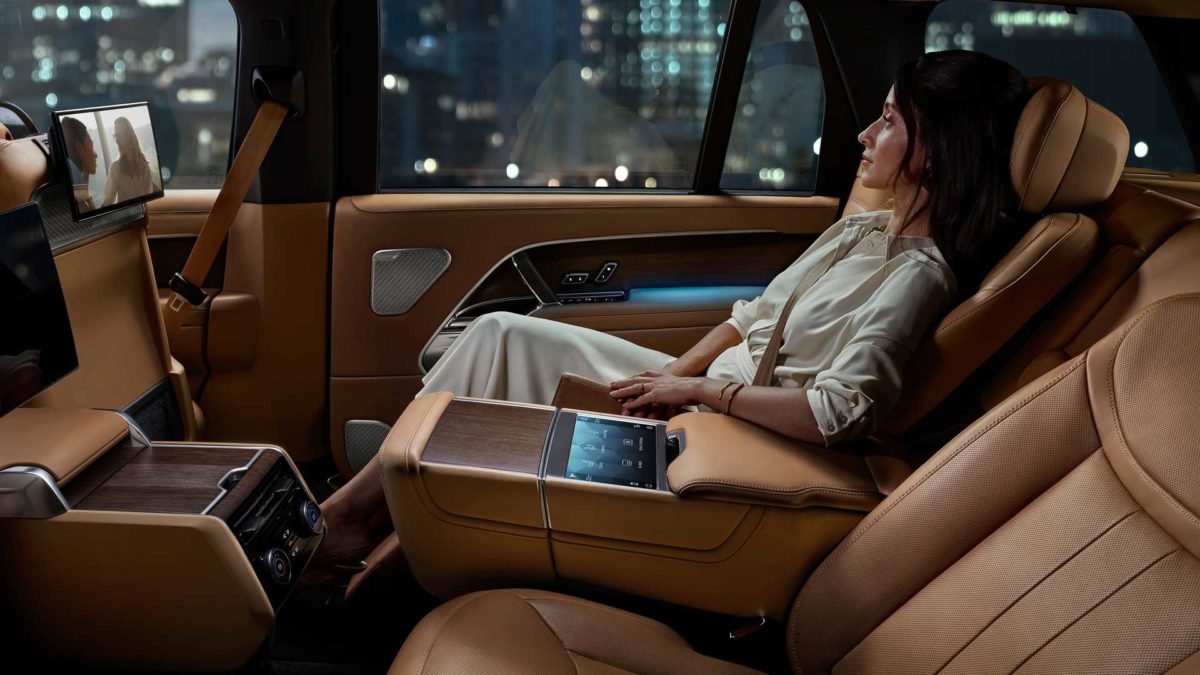 As you go to order the new 2022 Range Rover, you'll have the options of a long or short-wheelbase, with your choice of either a four, five or (for the first time ever) a seven-seat cabin layout. All considered, the new 2022 Range Rover is an exercise in restraint, with the focus of the designers and engineers aimed squarely at optimising the most critical elements of the car. This pared-back approach works all the better, thanks to the luxurious cabin features actually being emphasised by the process of minimalist design, each celebrated in its own way.
The 2022 Range Rover starts at $220,200 before on-road costs in Australia and will be delivered from June 2022.