50 years since the LP500 prototype was unveiled at the 1971 Geneva auto show, Lamborghini has announced the revival of an icon with a brand new Countach on the way.
"What do you see?" a narrator can be heard saying in the teaser video posted by Lamborghini's official Twitter account.

"A new image ready to be hung on a wall," referencing the universal culture of blokes plastering bedroom walls with Countach posters during their childhood/adolescence.

"… or the rebirth of a dream?"

"The new Lamborghini Countach is coming."

An enigmatic photo leaked on Instagram reveals (what we assume will be) a limited production vehicle, which has been named the Countach LPI 800-4; with LPI indicating a hybrid powertrain – LPI denoting the "Longitudinale Posteriore Ibrido" designation previously seen in the 2015 Asterion hybrid concept – while the numbers suggest an output of 800 PS or 789 horsepower, as well as an all-wheel drive. As noted by Car & Driver, curiously enough, the Lamborghini Sian utilised a supercapacitor hybrid system, though did not include the LPI suffix, implying that the Countach 2.0 could have a brand new hybrid setup.
RELATED: Lamborghini Confirms First Fully Electric Supercar Will Debut After 2025
---
---
The magnitude of this development is significant for several reasons. Beyond the revival of an icon, outside of a one-off Lamborghini Miura tribute concept built back in 2006, Lamborghini has never produced the same car twice; opting to release spiritual successors within its car lineups. As per Road & Track, the Countach has been sequentially replaced by the Diablo, the Murcielago, and most recently, the Aventador – each one progressively less aggressive, and more practical for daily drives. Hence the presence of a hybrid powertrain.
"Lamborghini's electrification plan is a newly-plotted course, necessary in the context of a radically changing world, where we want to make our contribution by continuing to reduce environmental impact through concrete projects," says Stephan Winkelmann, CEO & President of Automobili Lamborghini.

"Our response is a plan with a 360-degree approach, encompassing our products and our Sant'Agata Bolognese location, taking us towards a more sustainable future, while always remaining faithful to our DNA."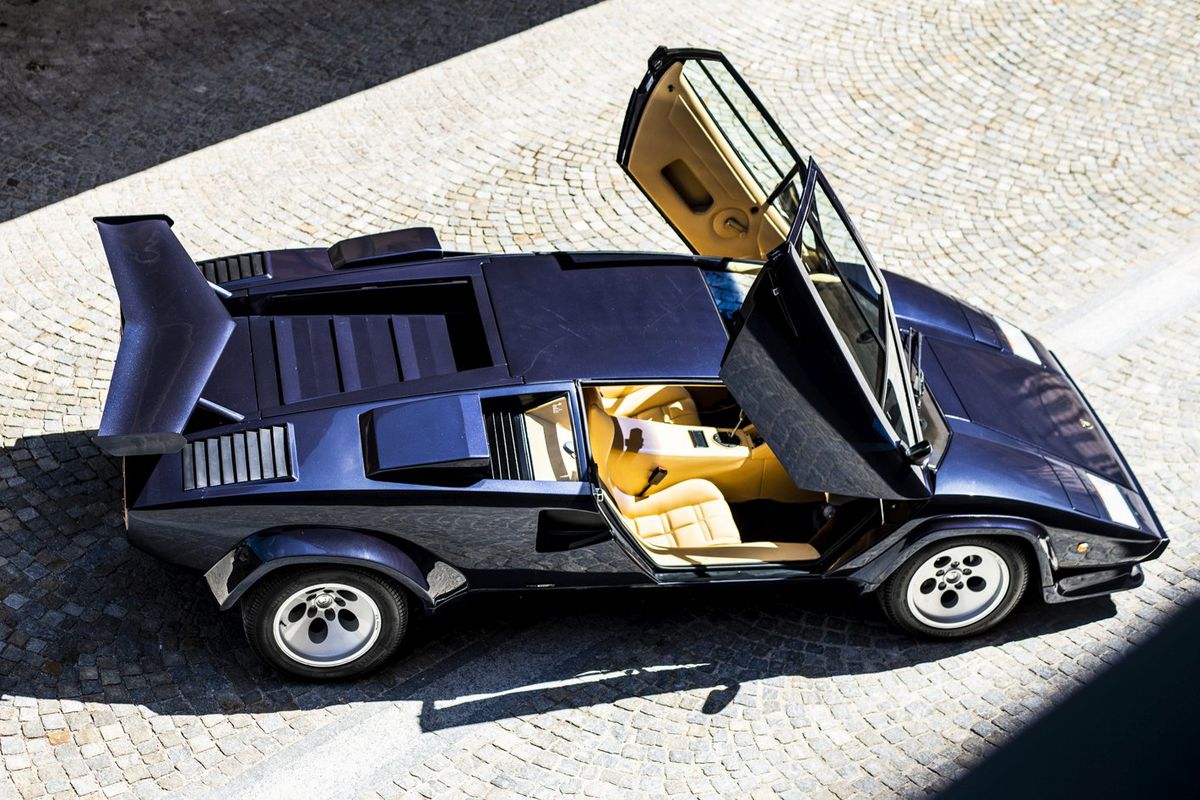 As confirmed just a few months ago, Lamborghini has allocated €1.5 billion (AU$2.35 billion) to make the transition from combustion engines, transitioning into solely manufacturing electric vehicles. At the current trajectory, the marque's first fully electric supercar will hit the streets sometime around 2025.
The new Lamborghini Countach is expected to be revealed on August 15th during Monterey Car Week to celebrate the original car's 50th anniversary.
Keep an eye out here for all the related updates.