Croatian EV operation Rimac is officially taking control of Bugatti from Volkswagen, as part of a joint venture with the latter's other prestigious brand Porsche. Forming a new company creatively dubbed Bugatti Rimac, the hypercar manufacturer's headquarters will be established in Croatia's Zagreb, which is scheduled to welcome employees towards the end of 2021.
Effectively, this deal provides Rimac with a controlling stake of 55% in Bugatti on a silver platter, while Volkswagen will retain a 45% interest through Porsche; which is apparently positioned to "play an important strategic role", whatever that may encompass. At the time of this writing, Volkswagen also retains a 24% stake in Rimac after the former invested another US$83 million into the latter back in March of this year.
As the first order of business, Bugatti Rimac have set their sights on producing two key vehicles as part of this partnership. According to Motor1, these include the current W16-powered Bugatti Chiron (still under the French marque and produced at the Molsheim facility), as well as the new electric Rimac Nevera.
---
---
RELATED: The Bugatti Bolide Is A Staggering 1,824 Horsepower Prototype
"We are combining Bugatti's strong expertise in the hypercar business with Rimac's tremendous innovative strength in the highly promising field of electromobility," says Porsche CEO Oliver Blume.
"Bugatti is contributing a tradition-rich brand, iconic products, a loyal customer base, and a global dealer network to the joint venture. In addition to technology, Rimac is contributing new development and organizational approaches."
"[We] will both continue as separate respective brands, retaining existing production facilities and distribution channels," says Rimac .

"Bugatti Rimac represents the company that will develop the future of both Bugatti and Rimac vehicles, by joining resources and expertise in research and development, production, and other areas."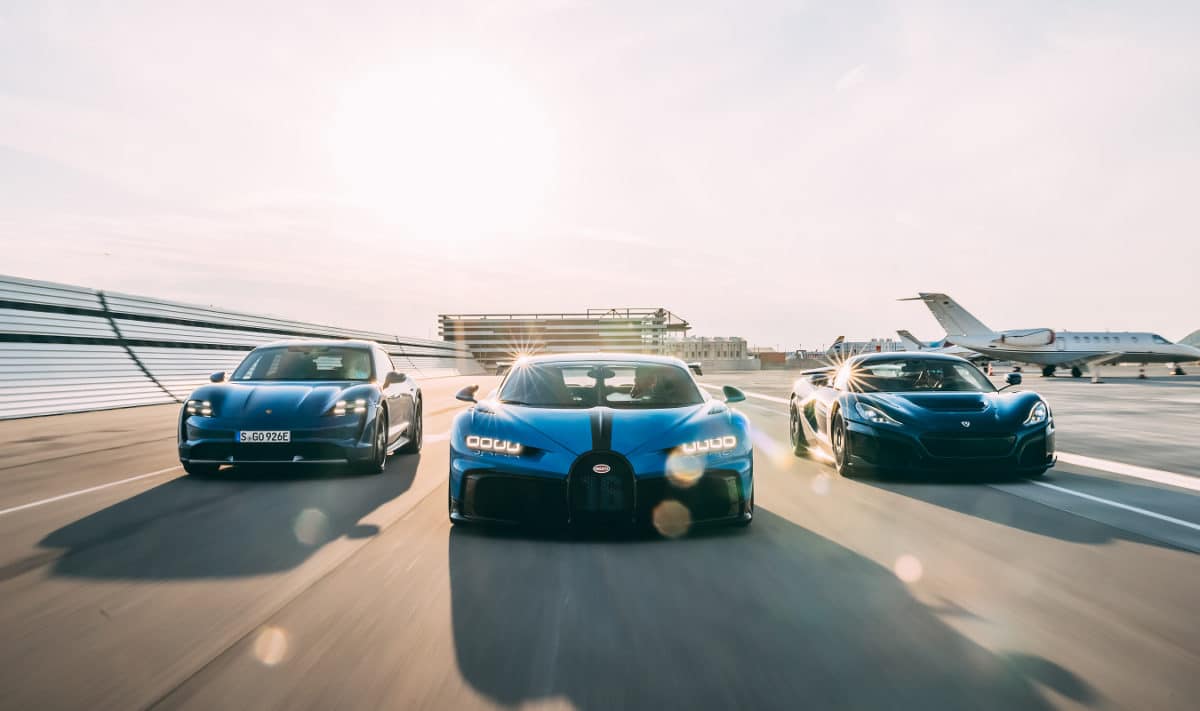 RELATED: Porsche Unveils A Special 911 GT3 Just For Australia
"This is a truly exciting moment in the short yet rapidly expanding history of Rimac Automobili," says founder Mate Rimac.

"We have gone through so much in such a short space of time, but this new venture takes things to a completely new level. [We] are a perfect match in terms of what we each bring to the table."
"As a young, agile, and fast-paced automotive and technology company, we have established ourselves as an industry pioneer in electric technologies."
---
---
Bugatti and Rimac will reportedly produce an electric hypercar model within the decade, as well as hybrid models by the end of the period.