Porsche is taking to the road with their mobile "Porsche in Motion" show, an innovative travelling automobile experience dedicated to presenting the essence of their product at locations currently without a Porsche Centre.
The wandering showcase is set to make its way through selected East Coast destinations in Australia, from now until 2018. Having already previewed in Victoria a few days ago, visitors will be given a unique opportunity to come face to face with display models of iconic and modern fleets from the company.
"Porsche in Motion" will consist of locally conceived and constructed pods, custom built in the same spirit of Porsche's signature ingenuity. Each pod will be ten metres long by three metres high with a five metre width, and house fascinating items of Porsche's legacy. Complete with LED screens, VR stations, and touchscreen consoles in addition to the physical displays, the pods are said to offer a "…hands-on personal experience…" through and through.
---
---
"This is an exciting initiative from Porsche Cars Australia, one that enables us to share our brand with audiences far away from Porsche showrooms," says PCA CEO and Managing Director, Sam Curtis. "The concept allows us to reach a new audience through an innovative and complete brand experience."
"Porsche in Motion" will also feature key elements of any official Porsche Centre found worldwide, allowing visitors to "…discover the Porsche DNA…" with every item they come across. And as a cherry on top of this S Diesel Platinum sundae, the latest Porsche models will be available to test drive. For selected prospective customers, of course.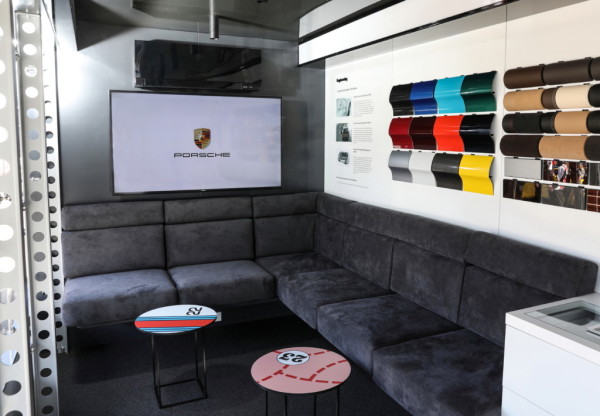 "Porsche in Motion" will be at the following locations in 2017:
Wednesday 1 November to Sunday 5 November – Resort & Spa, Byron At Byron
Friday 24 November to Sunday 26 November – Revival Motoring Festival, Geelong
Thursday 7 December to Sunday 10 December – Museum Forecourt, Newcastle