What do we have here?
An even cheaper entry point to the now longstanding Jaguar F-Type line up, bringing JLR's brand new Ingenium engine to the sports car party in a four cylinder, 2.0-litre variant.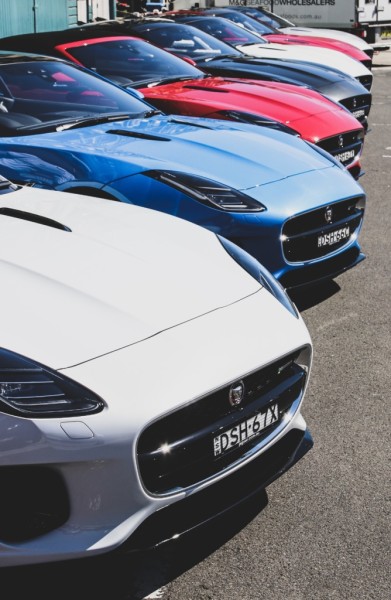 Why do we have it?
Jaguar are hoping to incorporate a new customer base by lowering the starting price even further, giving drivers the chance to own a less powerful F-Type than it's V6 & V8 big brothers. For a debrief on the $200,000 V6 R-Dynamic as a comparison, head over to last month's review.
What's the competition?
Porsche Boxster/Cayman, Audi TT S quattro
What are the takeaways?
We'll keep this short and sweet, given our recent review of the V6 and previous hype article for this exact vehicle.
All that's left for us to do is fill in the gaps on the driving experience. Walking out to see six gorgeous F-Types basking in the morning sun on a Monday ignited a joyous memory that the F-Type is so much more than its figures on paper. This exact experience that almost can't be articulated can now be enjoyed by a new bracket of customers. Though at what cost will it come and will drivers get the true F-Type experience? They're $107,012, to be exact, but for that cost JLR will have to find you a compromise.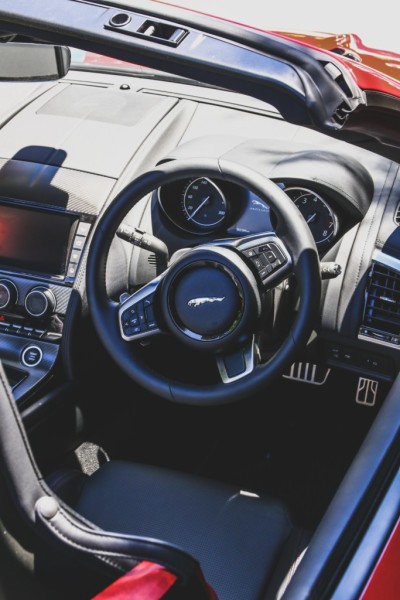 Firstly, they'll swap you a fiery roar when the engine starts up for something that is more of a 'woof.' The soundtrack overall – which is undoubtedly the F-Type's biggest X-Factor – is mediocre at best, but that's to be expected and somewhat unavoidable with a four cylinder. Apart from the exciting crackle when you release the accelerator (best enjoyed at around 3500 rpm) and max torque at just 1500 rpm, there's not too much more to be said about the car's vocal character, although they've definitely milked the engine for all they could.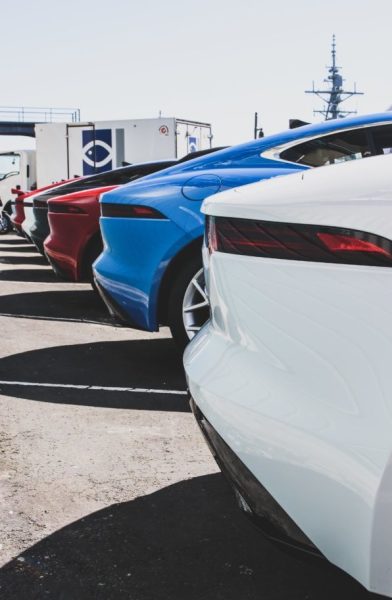 Despite this, the baby F-Type is definitely the most nimble and playful of the family. Being 52 kgs lighter over the front end compared to the six and eight variants awards it an exciting agility through the corners and thus a softened suspension. Given its upper performance limits are considerably more attainable, you can reach for the maximum of the 2.0-litre F-Type's potential on a decent road without feeling the need to take it to a track, like you would be begging for in the V8. The 2.0-litre's brand new chassis designed to adapt to this weight difference is also a major tick in the 'pros' column.
Unfortunately, however, it simply lacks the one thing that set an F-Type apart from the rest – and what its superiors were so well known for. You shouldn't misinterpret this as any sort of failure on JLR's behalf, as they've definitely given us as much excitement as possible from the four cylinder, but that distinctively F-Type character has had to take a hit in the process. Given these toned-down excitement levels, the convertible would have to be our pick.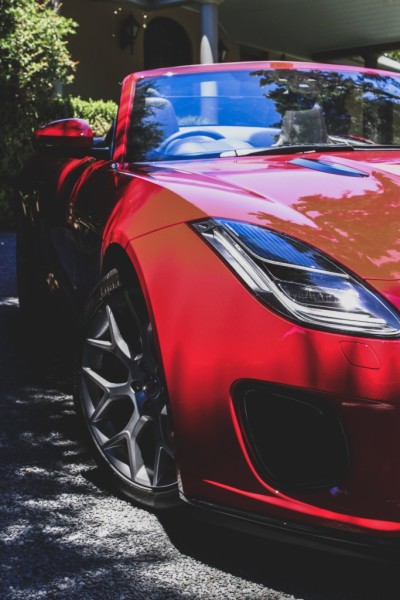 The Verdict
A double-edged sword, you'll need to decide what you value more. It's a gratifying and unique driving experience, the most nimble among the F-Type range, but with much less bang than its big brothers.
2018 Jaguar F-Type 2.0-Litre
Engine: 4 cylinder turbocharged petrol
Power: 221kW @ 5500rpm
Torque: 400Nm @ 1500-4000rpm
Transmission: 8-speed ZF automatic
0-100 Dash: 5.7sec
Fuel economy: 7.2L/100km
Price: $107, 012 plus on roads