Regular readers of BH will know that just because Rick Ross only got his driver's licence recently, doesn't mean he doesn't have one of the best car collections out there. In preparation for his first annual Rick Ross Car & Bike Show next month, the rapper is getting a few rare vehicles out of storage, including what is ostensibly a camouflage tank.
Offering a taste of what fans could expect at the inaugural Rick Ross Car & Bike Show (to be held at his Georgian estate: The Promised Land), the hip-hop star hit Instagram to deliver a behind the scenes look at some of the vehicles that would be on show. As well as some rare cars from the likes of Cadillac and Chevrolet, he offered a close look at his camouflage painted armoured personnel carrier, complete with a pair of M-16s over the front wheels and a large mounted turret with a vicious looking muzzle brake.
RELATED: Rick Ross Flaunts 100-Car Collection… Despite Not Having A Driver's License
---
---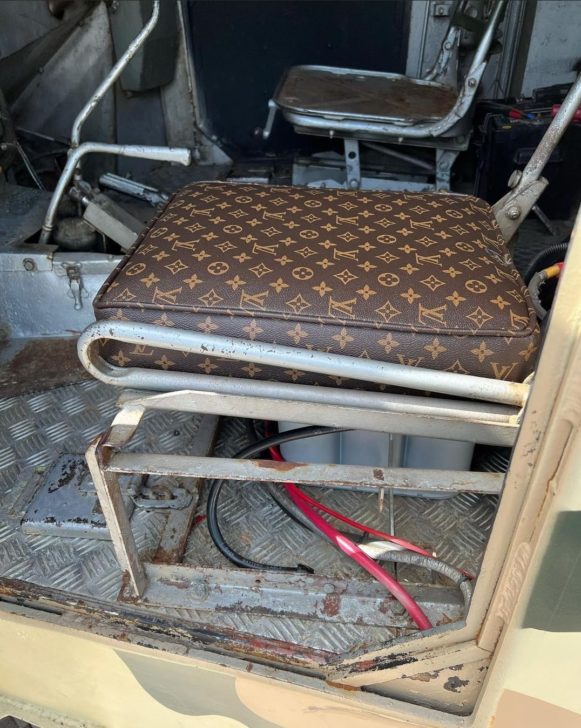 As you might expect from someone who has grown used to enjoying life's finer things, Rick Ross also showed off the passenger seat that was upholstered with a Louis Vuitton monogrammed leather cushion. This will match his custom-made Hummer H1, which features Louis Vuitton monogrammed leather bucket seats.
It was only towards the end of last year that Rick Ross finally took the step to get his driver's licence, after some pressure from his mother and sister. However, that hadn't stopped him from building a collection of more than 100 luxury cars, not including the John Deere lawnmower that he personally rides to cut the grass of his 235-acre estate in Fayetteville, Georgia.
The Rick Ross Car & Bike Show is set to go ahead on May 21st next month, which is still accepting both car and bike entries to exhibit ($750 apiece). It's not the cheapest ticket in town at $250 per head, but if you decide to pull the trigger, you know you won't be disappointed.