Enzo Ferrari famously put it best when he said: "Ask a child to draw a car, and he will certainly draw it red." The very idea of what a car should be – fast, sleek, a statement – has become synonymous with the Prancing Horse across its 82-year existence. And it's an idea you can now impart upon your offspring nice and early with this insanely faithful replica Ferrari kid's car.
Heading to auction via RM Sotheby's Pebble Beach sale later this year, this F40-inspired, pint-sized whip is everything you and I dreamed about playing with when we were fresh out of diapers; but obviously appreciate so much more in present day. Hell, if you upsized it a portion, we're willing to bet a good deal of blokes (and ladies) out there would happily make the morning commute in a ride like this.
RELATED: WATCH – Bloke Test Drives The World's First Road Legal Kids' Car
---
---
Featuring a working motor, working ignition, dashboard which displays both power voltage + engine temperature, headlights, seatbelts, adorable spoiler, as well as a rear which could easily pass for the real deal from a certain distance – there's really not much else to say. Aside from the fact that Sotheby's hasn't exactly disclosed any of the key specs just yet, on face value alone, this Ferrari kid's car (official name: F-Racer Children's Car) practically sells itself.
As previously mentioned, the Sotheby's listing is a little sparse on details right now. Meaning we don't have a price estimate in addition to the lack of clarity on its official "performance" specs. Anyone interested in copping this for junior, however, can place their best bids from August 13th to 14th.
Check out the Ferrari kid's car / F-Racer Children's Car for yourself below.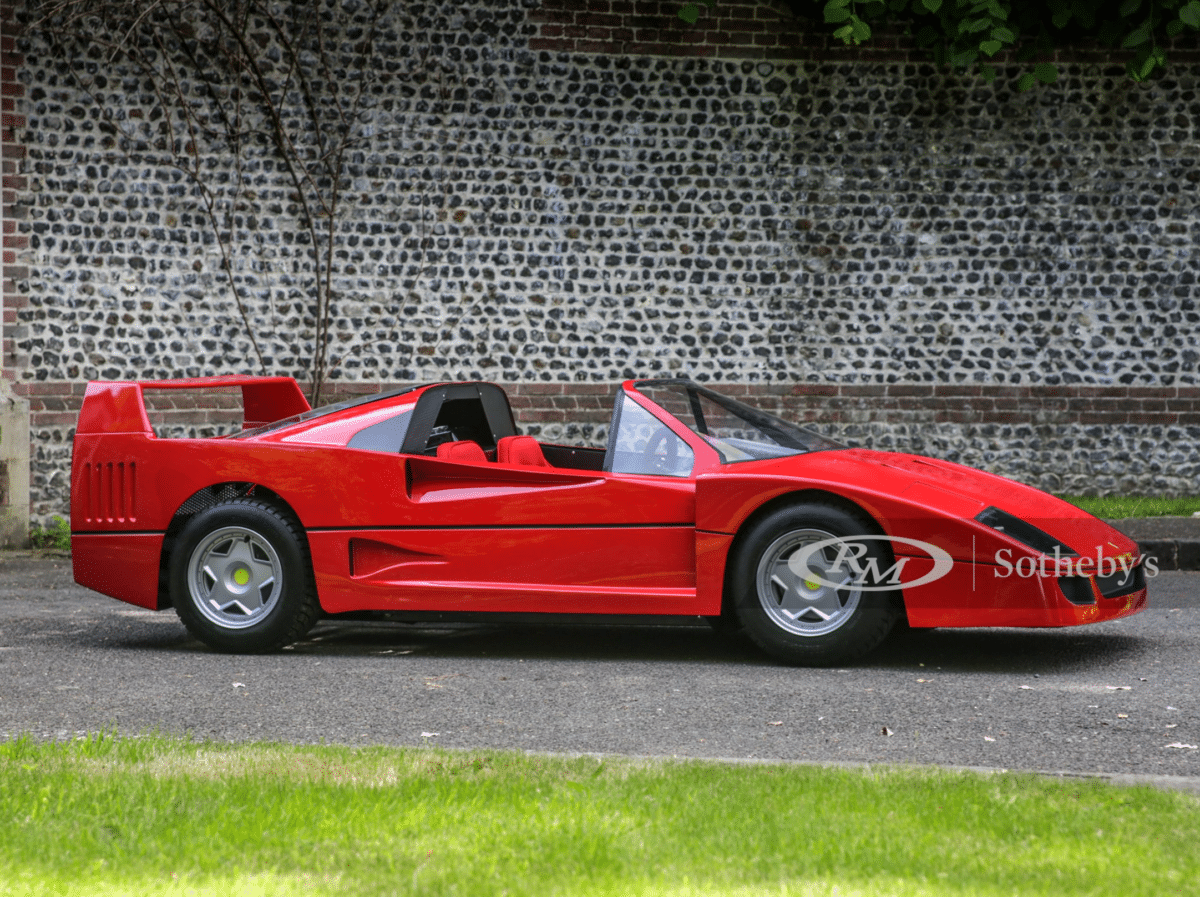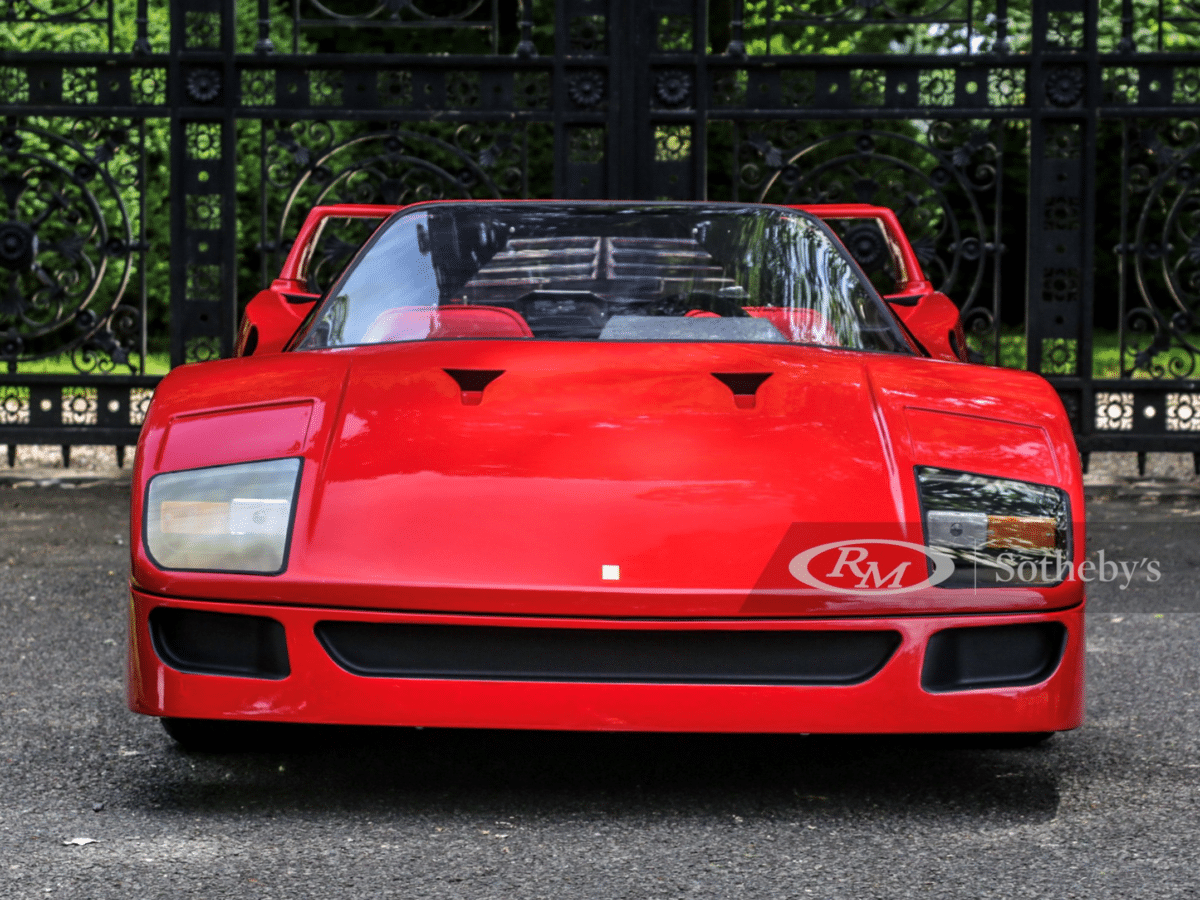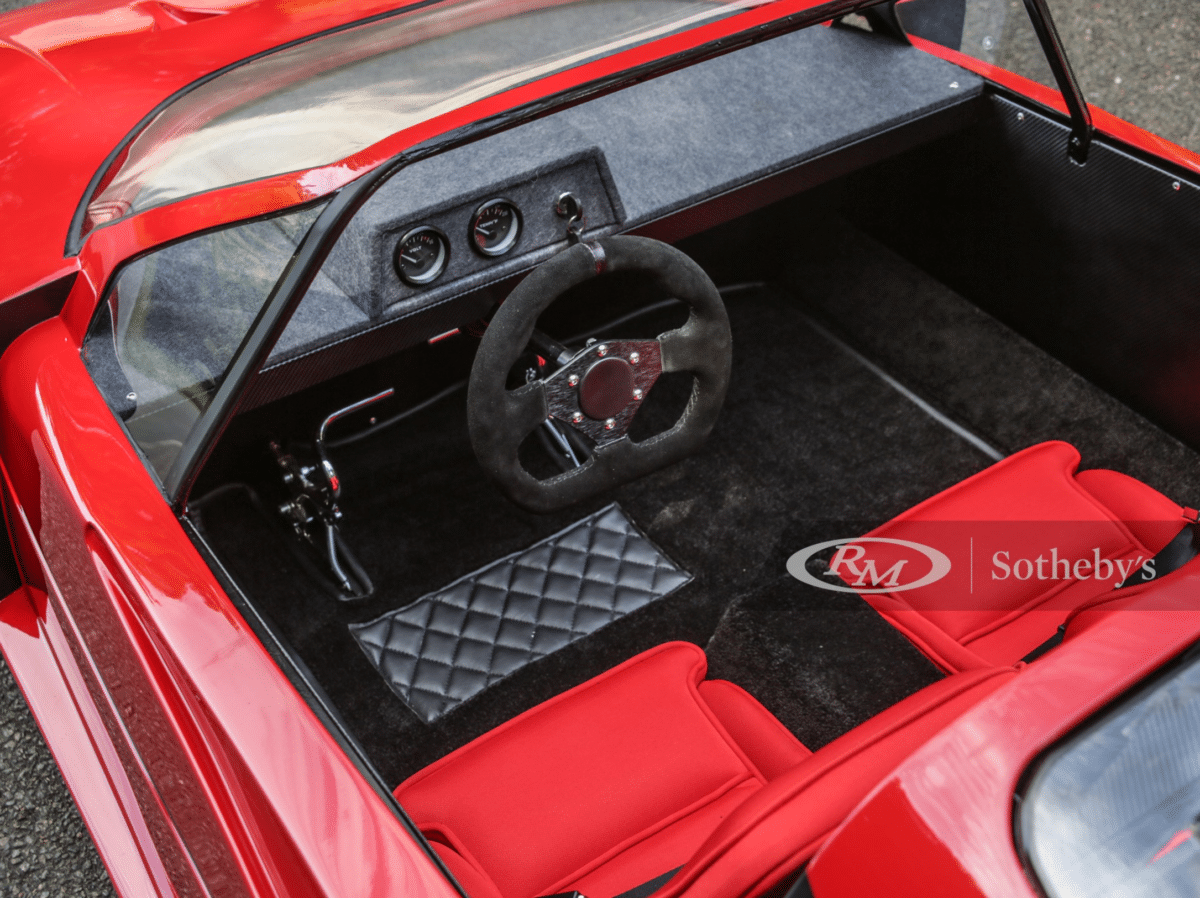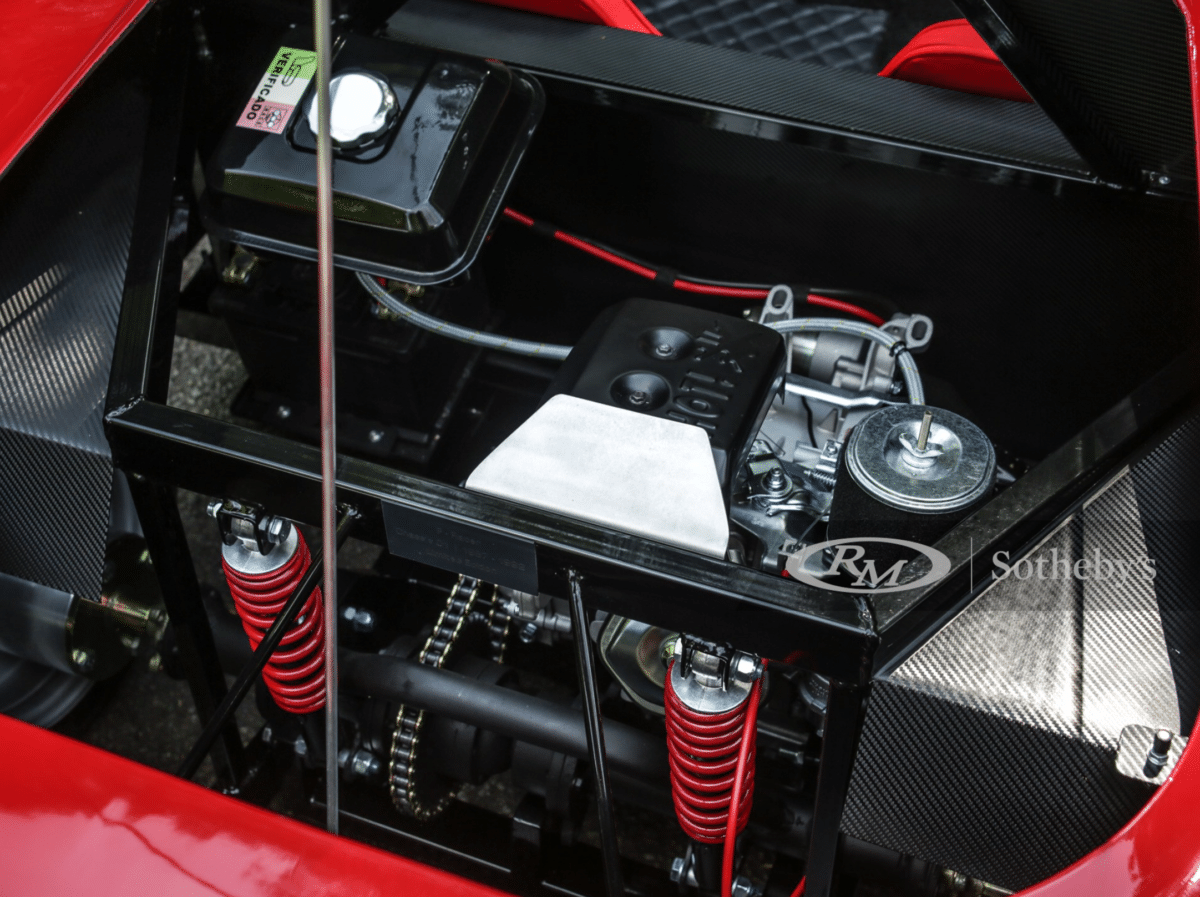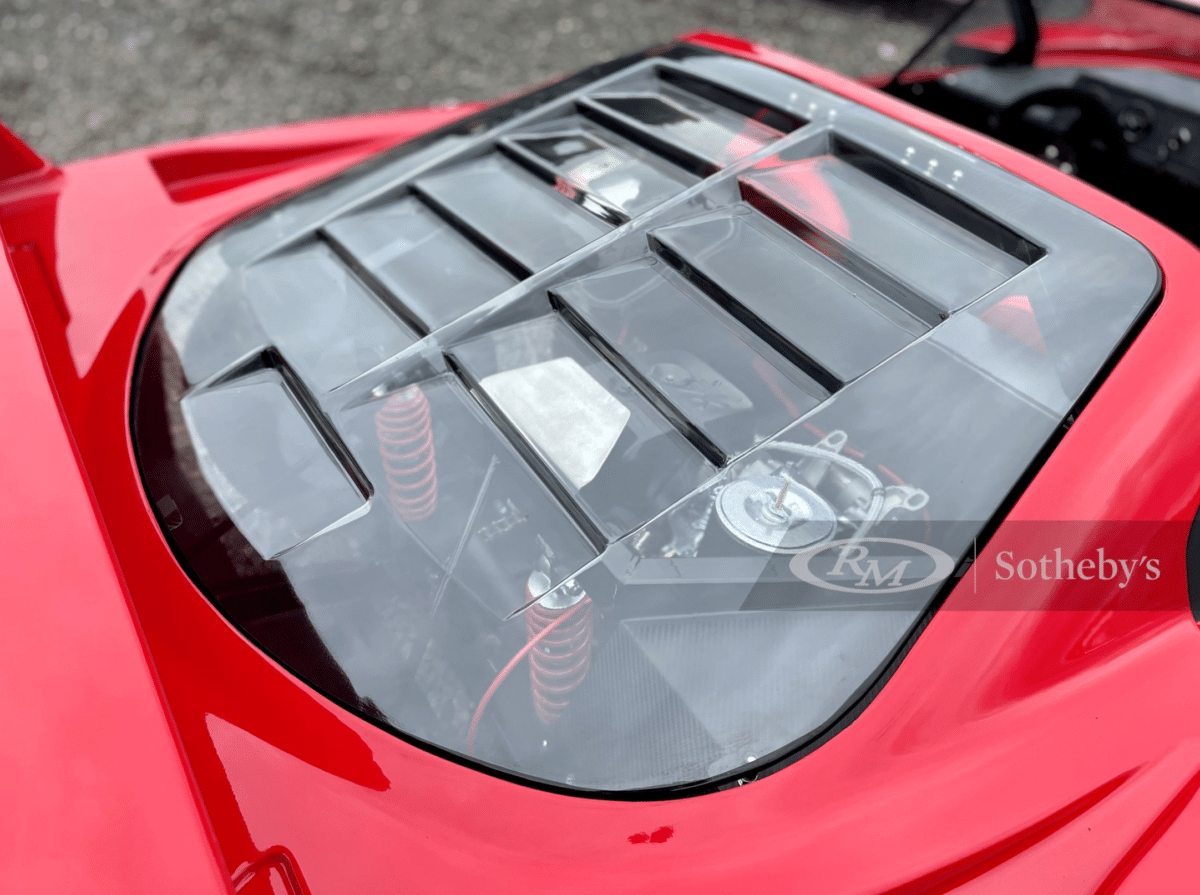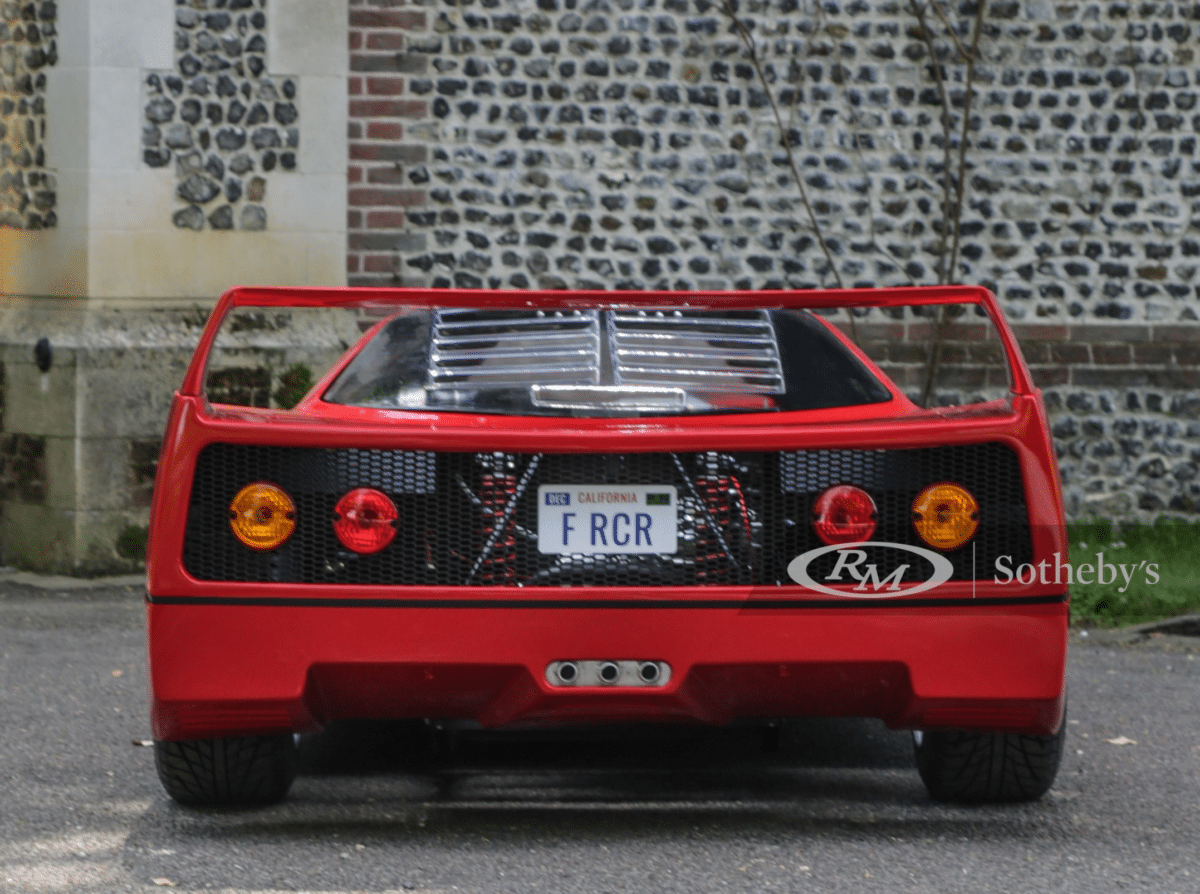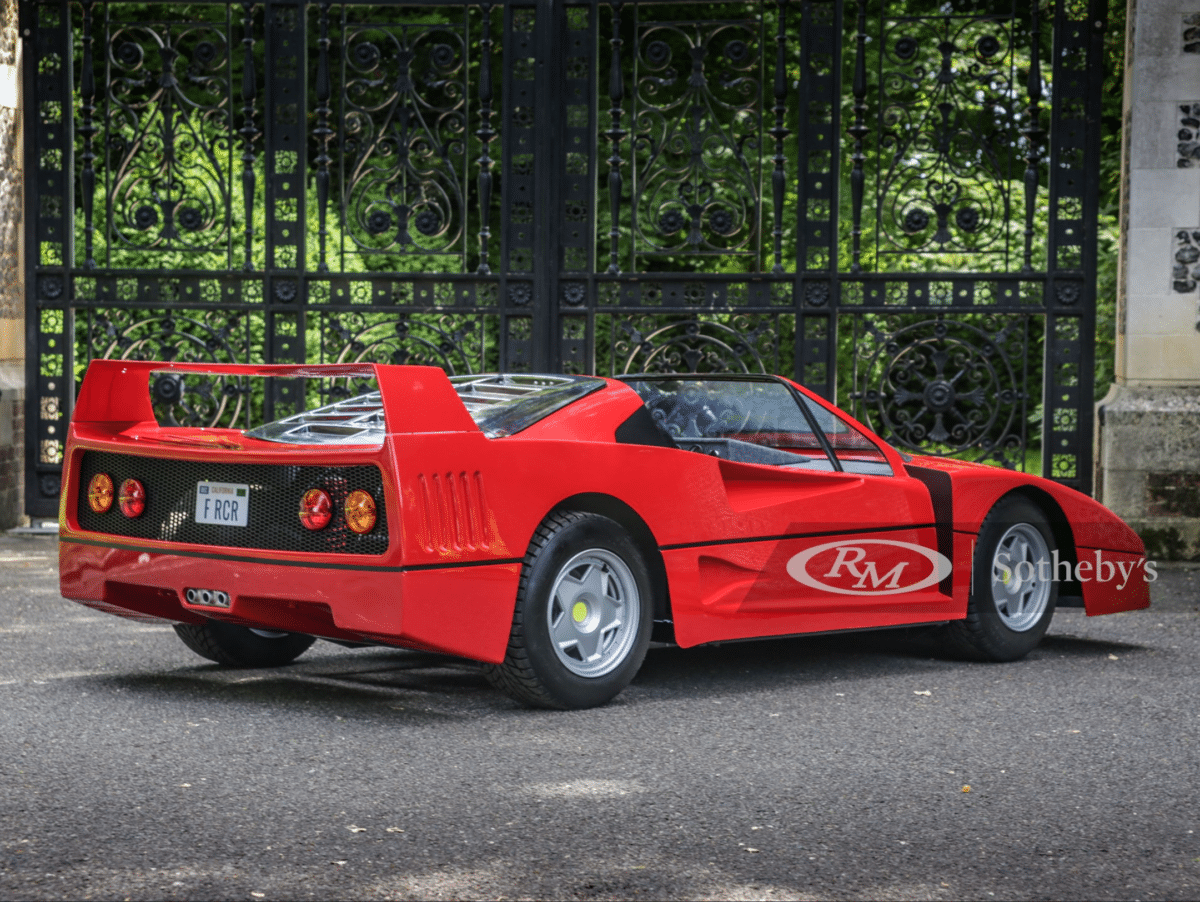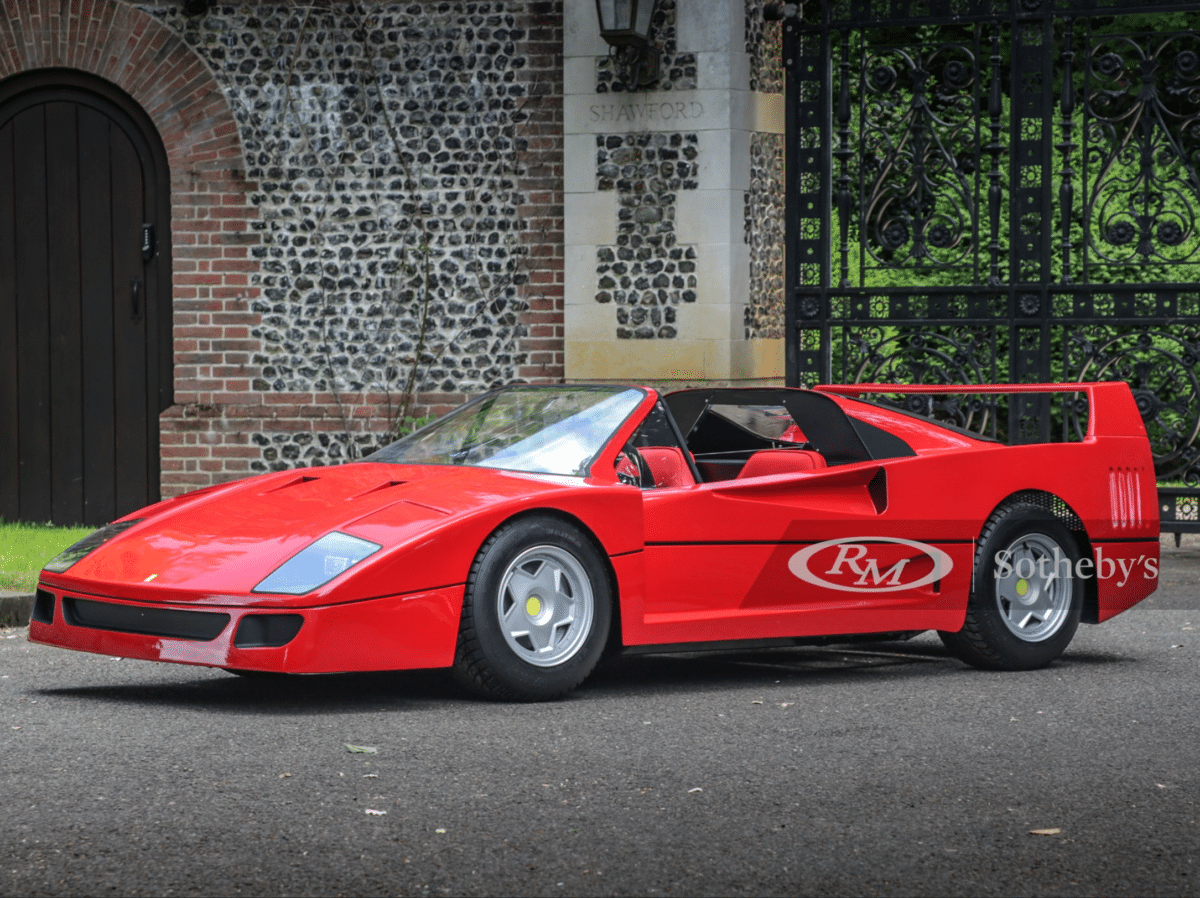 Now check out the BMW M8 GTE built for kids here.