McLaren Group has raised another £550 million (AU$1 billion) in a deal which welcomes the Saudi Arabia Public Investment Fund (PIF) as one of its latest minority shareholders.
Approximately £400 million of the latest investment round can be attributed to the PIF and Ares Management, with the entities receiving preference shares in return for capital. The remaining £150 million comes from Bahrain's Mumtalakat, which the Financial Times explains is both an existing investor as well as a new private investor.
While a portion of the funds will be allocated towards repaying the National Bank of Bahrain for a loan taken out last year during the pandemic, this is by no means simply an eleventh hour bailout. As the British automaker's executive team explains, they have considerable plans on the horizon.
---
---
RELATED: Porsche, Bugatti, & Rimac Join Forces To Create New Hypercar Company
"This is going to be long-term funding and it gives us a really good capital structure for the next five years," says Kate Ferry, McLaren Chief Financial Officer.
"McLaren has taken a number of significant steps to put the company on a stable footing for the long term, with the close support of its advisers and existing shareholders," explains Paul Walsh, Executive Chair at McLaren Group.
"Following the strategic investment into Racing that we secured last year, this successful equity raise is a key element of our comprehensive financial strategy to support McLaren Group's sustainable growth plans."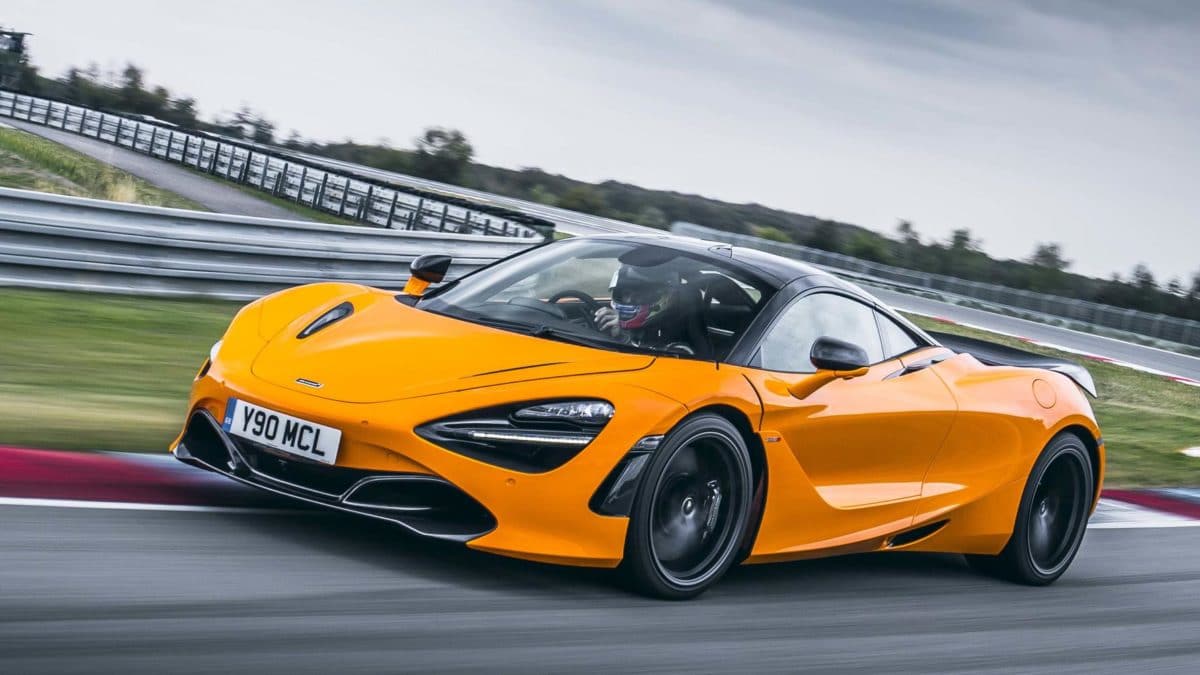 Currently, there's speculation involving McLaren's intentions to carve out some real estate for themselves in the electric vehicle game. Speculation heightened by the fact it has previously collaborated with BMW on cells for hybrid cars, as well as the fact the PIF has recently made another investment in electric car group, Lucid. At this stage, however, the cards are being kept very close to chests. Ferry herself has stated on the records that there has been "no discussion" about sharing technology between McLaren and Lucid.
Regardless, securing some much-needed cash from the likes of the Saudi Arabia Private Investment Fund, Ares Management, and Mumtalakat marks a reassuring turning point for McLaren Group. With what is ostensibly the worst of their financial troubles over – i.e. sales halving in 2020; pre-tax losses of £318 million compared to the £28 million in the previous year; selling its racing business stake to MSP Sports Capital; major restructuring of the organisation leading to 20% of jobs being axed – they can now focus on the future.
RELATED: Apple Recruits BMW Veteran For Its Electric Car Project
---
---
"With these strong foundations now in place, we are well positioned to achieve our ambitions as a global luxury supercar and elite motorsport business, with Automotive as McLaren's core profit driver," adds Paul Walsh.
"The strong appetite we have seen from investors reflects the continued confidence in McLaren's iconic brand, industry-leading technology, and exciting long term growth prospects – underpinned by a more focused strategy and a stronger, more efficient capital structure."
"We look forward to working with Ares and PIF as they contribute their experience and knowledge to the board."